Urgent Care Near Forest Park, Oklahoma
Immediate Care of Oklahoma specializes in urgent care services, injuries and illness treatments, wellness shots and many more. For more information,

call us

or schedule an

appointment online

.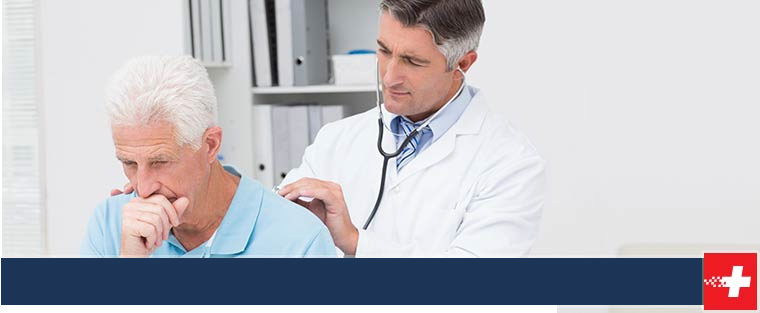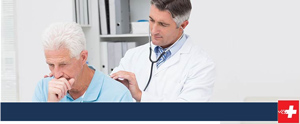 For many individuals that do not have a primary care physician, it may seem like the only alternative is the emergency room when you require urgent medical care. However, if your medical concern is not life-threatening, a timesaving and less expensive option is an urgent care clinic. Here at Immediate Care of Oklahomain Oklahoma City, our team of medical professionals is highly trained to provide care for any minor medical emergency you have. We are open with extended hours, seven days a week, to give you the most convenient medical care!
What is the difference between the emergency room and an urgent care clinic?
The main difference between emergency rooms and urgent care clinics is in the level of care provided and how they prioritize patients. Whereas urgent care clinics are not equipped to handle life-threatening emergencies, emergency rooms prioritize patients based on how severe their medical concern is, with patients experiencing life-threatening medical emergencies at the very top of their priority list. However, this means that patients visiting the emergency room with pressing but not-life-threatening medical emergencies have to spend a long time, sometimes hours, in the waiting room. Since urgent care clinics do not treat patients with life-threatening emergencies but reroute them to the emergency room, they can treat patients with minor emergencies much more efficiently through a first-come, first-served basis! Consequently, you will save a lot of time by going to an urgent care clinic instead of the emergency room for a non-life-threatening medical issue.
What is the difference between an urgent care clinic and a walk-in clinic?
The difference between urgent care clinics and walk-in clinics is much less noticeable than between an urgent care clinic and an emergency room. That said, while walk-in clinics do not always have a primary care physician on staff, urgent care clinics almost always do. As such, urgent care clinics are usually able to provide more advanced services, as well. However, neither urgent care clinics nor walk-in clinics require patients to make appointments in advance, but both welcome walk-in appointments. At Immediate Care of Oklahoma, we have board-certified physicians at each of our clinics throughout greater Oklahoma City!
What kind of services are provided at Immediate Care Urgent Care?
Whether you are sick, injured, require a physical, or need some lab work completed, we have got your back at Immediate Care of Oklahoma! Our board-certified physicians, nurse practitioners, physician's assistants, and other medical professionals have all of the training, education, and experience to provide a wide range of services to you, including the following:
Abdominal pain treatment
Abrasions, lacerations, and splinters treatment
Allergy and asthma treatment
Ankle sprain treatment
Bone fracture treatment
Bronchitis treatment
Cold and flu treatment
Department of Transportation (DOT) physicals
Diarrhea, nausea, and vomiting treatment
Dislocation, sprain, and strain treatment
Drug screening
Ear, throat, and sinus infection treatment
EKG services
Eye infection treatment
Immunizations
Lab testing
Occupational medicine services
Pediatric care
Pneumonia treatment
Pre-employment physicals
Rash treatment
Sports and school physicals
STD testing
Telehealth services
Wellness shots
Worker's compensation injury care
Wound care
X-ray services
If you require any of the above urgent care services, we encourage you to come to Immediate Care of Oklahoma! No appointments are necessary, but you can schedule one through our website or by calling us. We have multiple locations throughout greater Oklahoma City, including our clinic near Forest Park at 5700 74th St SE in Oklahoma City, Oklahoma. All of our clinics are open from 8:00 AM to 6:00 PM seven days a week!