Urgent Care Services in Yukon, OK
Immediate Care of Oklahoma in Yukon, Ok provides medical care for children and adults 7 days a week. Our doctors look forward to serving you and your family. Visit us at 10616 US Highway 66 Suite 100 Yukon, OK 73099.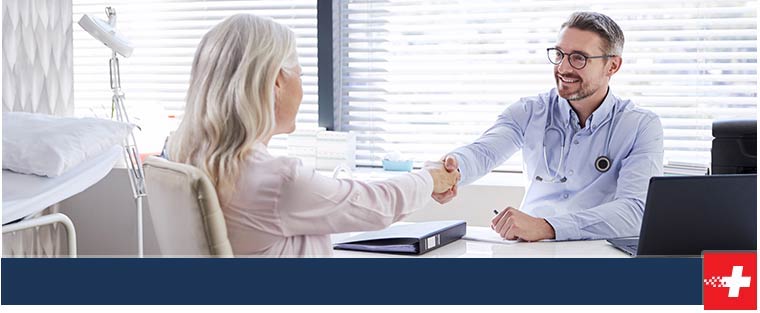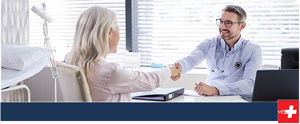 For patients who need quick, accessible care during minor emergencies, Immediate Care of Oklahoma is available. We have board-certified doctors and medical staff who can provide minor emergency urgent care service just about any time you need it, 7 days a week, 12 hours a day. If that sounds like the kind of care you want for yourself and your family, then come see us today here at Immediate Care of Oklahoma.
How can urgent care help me and my family?
Urgent care is a unique kind of care you won't be able to get from your primary care physician or even from the ER (emergency room). Of course, the ER is necessary when a health situation is serious and life-threatening, and it's also necessary when you're not sure whether the situation is life-threatening. But if you're sure the situation is minor and you go to the ER, you'll have to wait for service because the doctors will have to treat patients with major conditions first. For this reason, it's better to go to urgent care for minor conditions.
Sometimes your primary care physician isn't a good option either. For instance, if you have a minor sprained ankle, you won't want to have to schedule an appointment with the doctor for another day. This is another instance when urgent care is the better option, as you won't have to wait for an appointment. You can just go in for a same-day appointment instead!
When you go to an urgent care clinic, you'll have access to a number of services on a walk-in basis. You can bring anyone else in your family too, as urgent care clinics are also family clinics.
What services does urgent care provide?
With urgent care clinics like Immediate Care of Oklahoma, you'll be able to get the same kind of services a primary care physician can provide, and more. The following is some of what we can do for you and your family here at our clinic:
Provide advice about family wellness
Offer treatments for minor allergic reactions and common allergies
Treat asthma or other respiratory issues
Treat minor burns and other minor injuries with bandages, stitches, etc.
Cure eye, ear, or sinus infections
Offer relief for flu or cold symptoms
Offer annual vaccinations like flu shots
Provide X-rays and lab testing when necessary
Help patients who have been in motor vehicle accidents
Provide employers with employee drug testing
Provide employees with workers' comp claim services
And more
We can see patients of any age, as well as employees and employers who require medical treatment or the assistance of our Medical Review Officers (MROs). You can come see us for any minor medical emergency or related issue.
Does insurance cover urgent care?
Yes, insurance covers urgent care! With Immediate Care of Oklahoma, the services we listed above are covered by insurance. We work with most major insurance providers to help you cover the costs of your visits with us and make healthcare that much more affordable for you. You can visit our Insurance page for a list of some of the many insurance providers we work with. If you don't see your particular provider on the list, then please reach out to us to check with us. You can reach us and Call Us.
Where can I find urgent care near me in Yukon, OK?
You can find urgent care near you right here at Immediate Care of Oklahoma. You'll find our clinic over at 10616 US Highway 66 Suite 100 Yukon, OK 73099. As a walk-in clinic, you can simply walk right in for service without making an appointment beforehand. You're also welcome to bring your family, as we're a family clinic too! We're open for you 7 days a week, 12 hours a day. Come see us today!