Urgent Care for Kids in OKC
Immediate Care Urgent Care of OK is an Urgent Care for Kids in OKC with 2 Locations at I-240 & Sooner Rd and West Moore, OKC Open Mon-Sun 8am-8pm Plus, 24th St. in Norman is Open Mon-Fri: 7am-7pm and Sat-Sun: 8am-8pm. Walk in or Click to

Call Now

.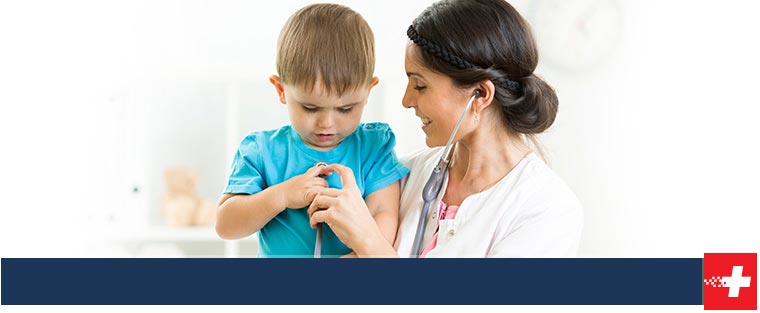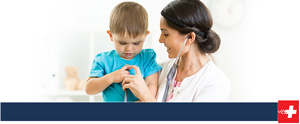 Whether it involves a scraped knee from the playground, or a virus your kids brought home from a slumber party, it seems that young children are often in need of urgent care with a doctor's attention. Immediate Care Urgent Care of Oklahoma is proud to provide urgent care for kids of all ages in the Oklahoma City area.
When your child is sick, there is no need to sit in an emergency room waiting room, or to wait for your primary care physician to have an opening. Instead, come to one of Immediate Care of Oklahoma's 7 locations. With walk in hours 7 days a week, we are always available to treat your child's urgent care needs.
It can sometimes be difficult to understand the difference between a need for urgent care at a walk in clinic nearby, or a medical emergency requiring a trip to the E.R., especially when it comes to the comfort and well being of your child. If your child has an illness or injury that you might normally feel comfortable having addressed by their primary care physician, then a walk in clinic that can provide urgent care is likely the best option. Life-threatening issues should instead be addressed by doctors trained specifically in emergency medicine at your local hospital.
At Immediate Care Urgent Care of Oklahoma, we strive to provide exceptional medical care for children, and bridge a vital gap between primary care physicians, pediatricians and hospital emergency rooms by offering our patients the convenience of a walk in clinic and the expertise of board certified physicians. We have our own onsite digital x-ray and laboratory equipment to help facilitate the quickest and most accurate diagnosis for any of your child's medical issues.
Immediate Care Urgent Care of Oklahoma is able to diagnose and treat all of the following conditions and more for kids of any age at all 6 of our walk in clinics:
Cold, flu and fever
Bronchitis and pneumonia
Sinus and ear infections
Nausea, diarrhea, and vomiting
Fractures, dislocations, and sprains
Splinters and abrasions
Allergic reactions and asthma attacks
We know nothing is more important to you than the health and safety of your child. That is why we at Immediate Care Urgent Care of Oklahoma pride ourselves on our ability to offer exceptional medical care to families in the Oklahoma City metro area without the long wait or high cost of an emergency room visit. Every one of our doctors is a compassionate caregiver and an expert in their field. No matter which physician you see, you will be treated with kindness and respect while you receive the highest quality of medical care possible.
If you are in the Oklahoma City area, and you are in need of urgent care for your child, please call or walk in to one of our 7 locations. Immediate Care Urgent Care of Oklahoma is proud to serve the OKC community, and we hope you will entrust us with the health and wellness of you and your family. We have two location in Edmond & Yukon, two in Norman, and two in Oklahoma City. No matter where you and your family are located, we have a location that is close to you.