Urgent Care Doctor Near Bethany, OK
Immediate Care of Oklahoma has urgent care doctors readily available to help you.

Call

our friendly staff today for more information. Our doctors look forward to treating you and your loved ones, make an appointment online or simply walk in!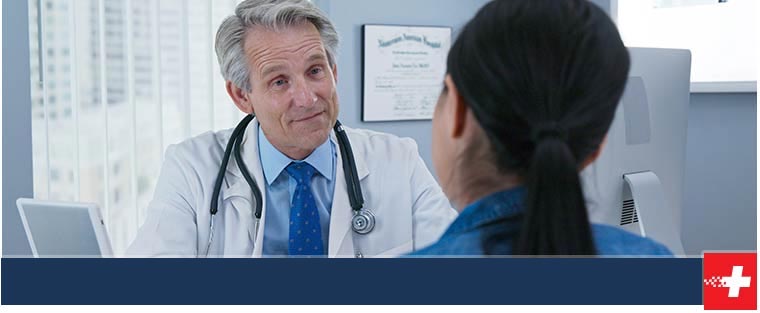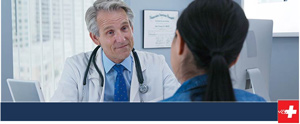 For healthcare near you that's easily accessible and very convenient, come see an urgent care doctor near Bethany OK here at Immediate Care of Oklahoma. Our doctors are board-certified and fully capable of helping you at a moment's notice anytime you might need them. They can see anyone in your family of any age too. If that's the kind of care you want for yourself and your loved ones, then we want to hear from you or see you today!
What does an urgent care doctor do?
You go to the doctor's office for general healthcare, like for a checkup, and you go to the ER (emergency room) for emergency healthcare, like for a serious injury. You can go to an urgent care clinic like ours for urgent care, like for a minor injury, and an urgent care doctor can treat any other non-life-threatening but urgent health condition. An example could be a minor fracture that, although it isn't life-threatening, is quite painful and can become worse, so it should be treated right away. A mild illness like an ear infection can also be treated by an urgent care doctor.
There's more than that, though! An urgent care doctor can also provide many of the same services your primary doctor offers, like physical exams, immunizations, and more. Also, anyone in your family can be treated by an urgent care doctor. All that is why urgent care doctors are so similar to primary/family doctors. The big difference, though, is that urgent care doctors are available without the need for an appointment! You can just go right in for same-day service and be treated right on the spot.
What services do urgent care doctors provide?
At an urgent care clinic like Immediate Care of Oklahoma, urgent care doctors provide primary, preventive, and urgent care services. And remember, all of these services are available without the need for an appointment. Here's a list of some of the many services we offer here at our clinic:
Treatment for common infections like sinus infections, ear infections, and eye infections
Treatment for mild allergic reactions and seasonal allergies
Relief from mild cold/flu symptoms
Care for patients with asthma or any minor respiratory problems
X-rays and lab testing for advanced diagnoses
Stitches for minor cuts, bandages for minor burns, and casts for simple bone or joint injuries
Regular vaccinations like flu shots
Physical exams, including pediatric, geriatric, and annual ones
Telecare, which is healthcare you get from the comfort of your home
Employer and employee services
And many other services
Here at Immediate Care of Oklahoma, our Medical Review Officers can help both employees and employers and provide a number of helpful services like employer drug testing and employee worker's comp services.
Do urgent care doctors offer insurance?
Most urgent care doctors accept most major insurances, so there's a very good chance your visit will be covered. If you visit with us here at Immediate Care of Oklahoma, your services will very likely be covered, as we work with most insurers. Please see our Insurance page for a list of many of the providers we work with, or call us to learn more.
Can I see an urgent care doctor near Bethany, OK?
Yes, Immediate Care of Oklahoma has an urgent care doctor and a clinic near you. We have multiple locations in the OK area, so please see our Locations page for the one nearest you. You'll also find the location's contact information on that page, and you're free to call us for any reason, such as to book an appointment. However, an appointment is not necessary unless you're experiencing cold/flu-symptoms and you believe you're contagious. Otherwise, you're welcome to come visit us in-person!
We hope to hear from or see you soon, and your family is welcome here too!