Urgent Care Doctor in Moore, OK
Patients Who Need Quick, Easily Accessible Healthcare Can Come See an Urgent Care Doctor Here at Immediate Care of Oklahoma. We Are Located at 11808 S May Ave Oklahoma City, OK 73170 (South OKC).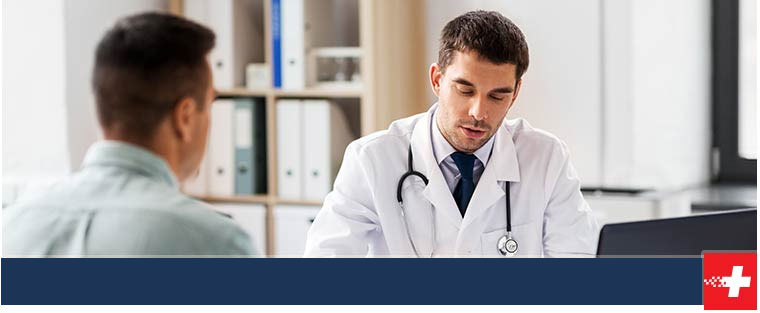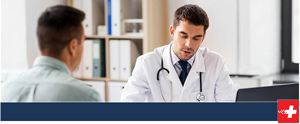 What does an urgent care doctor do?
At the ER (emergency room), patients get emergency care for life-threatening health conditions. At the doctor's office, patients get general healthcare for common conditions. Urgent care is different in that it provides healthcare for non-life-threatening but urgent health conditions. For example, a minor fracture is not life-threatening, but it still requires immediate attention to prevent the fracture from getting worse and to heal the condition. Minor injuries and minor illnesses, like throat infections, can be treated quickly at urgent care. And because an appointment is never necessary, patients can just walk in for immediate healthcare.
Urgent care doctors provide this kind of care. It's immediate, convenient, and comprehensive, and just about necessary whenever a health situation is minor but still urgent. Urgent care doctors can provide many primary care and preventative care services too, making them similar to primary care physicians, but the big advantage of going to see an urgent care doctor is that you won't ever need to make an appointment first.
What services can an urgent care doctor provide?
At an urgent care clinic like Immediate Care of Oklahoma, the doctors can provide most of the same services a primary care physician can provide, and more. X-rays, for example, can be done at urgent care. Here are some of the many services our clinic's urgent care doctors can provide for you and your family:
Treatments for common allergies and minor allergic reactions
Asthma treatment or treatments for other respiratory issues
Cures for eye infections, sinus infections, and ear infections
Relief from cold or flu symptoms
Treatments for minor burns, cuts, fractures, and more with bandages, stitches, casts, etc.
Regular vaccinations, like flu shots and others
X-rays and laboratory tests for advanced diagnoses
Physical exams, including children's, senior's, and annual physicals
Advice about family wellness
Employer drug testing or employee workers' comp claim services
And much, much more
Patients of any age can be treated at our clinic. Our Medical Review Officers (MROs) can help both employees and employers.
Is urgent care usually covered by insurance?
Yes, most urgent care doctors accept insurance! At Immediate Care of Oklahoma, the services we listed above are covered by most insurance providers and plans. We work with most major insurance providers, and you can visit our Insurance page for a list of many of these providers. If you don't see your particular provider on the list, don't worry, just reach out to call us and ask us whether we can accept your insurance. We very likely can, so don't hesitate to contact us.
Do you have an urgent care doctor in Moore, OK?
Yes, we do have an urgent care doctor near you! Our Moore location is over at 11808 S May Ave Oklahoma City, OK 73170 (South OKC), and you'll find an urgent care doctor here. We're open for you and your family Monday to Sunday, 8 am to 8 pm, so we're here for you whenever you or anyone in your family might need us. Any urgent care situation is one we can handle. Come see us today, no appointment necessary!