Urgent Care Doctor in Edmond, OK
If what you want is easily accessible and quick healthcare, then you can come see an urgent care doctor here at Immediate Care of Oklahoma. Our doctors are board-certified and can provide urgent care at a moment's notice, anytime 12 hours a day, 7 days a week!

Call us

for more information.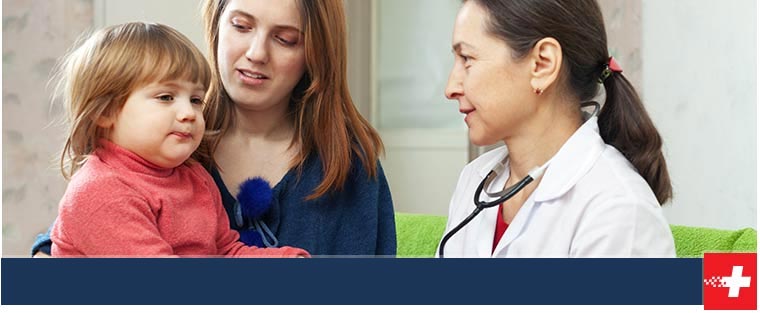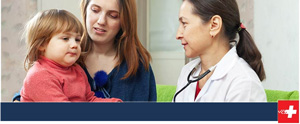 How can an urgent care doctor help me?
When you go to the doctor's office, it's for general healthcare, and when you go to the ER (emergency room), it's for emergency healthcare. But when you go to an urgent care clinic, it's for urgent care which is different. Urgent care is for non-life-threatening but urgent health situations. For instance, although a minor fracture isn't life-threatening, it can be quite painful and can become worse, so it requires immediate attention. Minor injuries and mild illnesses, like ear infections, can and should be treated at urgent care. An appointment is never necessary and anyone in your family is welcome, including children and seniors.
An urgent care doctor provides that kind of immediate, convenient care. The doctor can also provide many of the same services your primary care physician provides, including preventive care services like physical exams. In this way, urgent care doctors are similar to primary care physicians, but the advantage of going to see an urgent care doctor is that you can just walk right in for same-day service!
What are the services an urgent care doctor provides?
With an urgent care clinic like Immediate Care of Oklahoma, the doctors provide primary care, preventive care, and urgent care services, and more. Even X-rays can be provided at a clinic like ours. Here's a bit of a list of some of the many family services we can provide at Immediate Care of Oklahoma:
Telemedicine (healthcare you receive from the comfort of your home)
Treatment for mild allergic reactions and allergies
Assistance for patients with asthma or minor respiratory issues
Curing of sinus infections, eye infections, ear infections, etc.
Cold and flu symptom relief
X-rays and lab testing
Stitches for minor cuts, bandages for minor burns, and casts for minor bone/joint injuries
Annual shots, like flu shots
Physical examinations, including pediatric, geriatric, and annual physicals
Employer drug testing and employee worker's comp services
And much more!
Our Medical Review Officers (MROs) can help both employees and employers and provide a number of useful services. All of our services are available on a walk-in or appointment basis.
Will my urgent care visit be covered by insurance?
There's a very good chance it will, yes. Most urgent care doctors accept most major insurances. Here at Immediate Care of Oklahoma, the services listed above are covered by most major insurances. You can visit our Insurance page for a list of many of the providers we work with, or you can contact us today to learn more.
Can I see an urgent care doctor in Edmond, OK?
You absolutely can, yes! Immediate Care of Oklahoma has a clinic location in Edmond at 805 W Covell Rd Edmond, OK 73003. You can come see an urgent care doctor here without the need for an appointment, or you can take advantage of our telemedicine services for healthcare from home! We'd be happy to help in any way we can, so don't hesitate to reach out to us or come visit us today. You can also book an appointment with an urgent care doctor online.
We look forward to serving you soon!