Urgent Care Clinics in OKC
Are you looking for urgent care clinics near you in OKC? Immediate Care of Oklahoma has an experienced team of doctors & medical staff ready to help you & your family. We have multiple

locations

to serve you.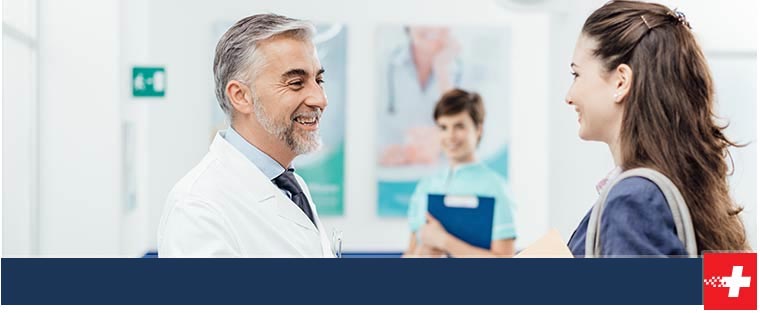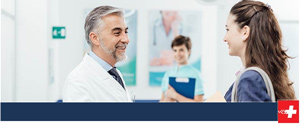 Immediate Care of Oklahoma is very proud to be a part of the OKC community. We have two clinics in the area where you and your family can go for urgent care on a walk-in basis, so whenever you or a loved one needs on-the-spot treatment for a common health condition, you can come see us. Read on to learn more about how we can help here at Immediate Care of Oklahoma.
What is urgent care?
When you go see your doctor, he or she will provide you with primary care. This kind of care is basic, fundamental healthcare for families. It includes care for common conditions, like mild infections or minor sports injuries, as well as preventive care with services like physical exams. Some primary care doctors can even help patients with chronic conditions. Anyone of any age can benefit from primary care. Urgent care is very similar to primary care.
With urgent care, patients can receive many of the same services as with primary care, and more. For example, here at Immediate Care of Oklahoma, our urgent care clinics provide X-rays and laboratory testing which many primary care physicians can't provide. Also, with urgent care, patients will be able to receive service right away, without the need for an appointment. That means you'll be able to simply walk right in for same-day service!
When should someone go to urgent care or the ER?
It's important to remember that urgent care is healthcare for only common, minor, non-life-threatening conditions, like strep throat or minor sprained ankles. Urgent care cannot handle life-threatening conditions, like the flu in newborns or major bone fractures. The ER (emergency room) is the only option for life-threatening conditions. And if you're ever unsure whether a health condition could be life-threatening, then you must still go to the ER.
You can go to urgent care for any non-life-threatening health condition, and you'll find a number of services to help you. Here at Immediate Care of Oklahoma, we provide a number of invaluable services to help you and your family stay in good health.
What can urgent care clinics do?
When you go to an urgent care clinic, you'll be able to receive many different services, including the same kinds of services your doctor is able to provide. Here's some of what we can do for you here at Immediate Care of Oklahoma. We can:
Provide full pediatric, geriatric, and adult healthcare
Treat any common illness or injury, such as urinary tract infections, ear infections, the flu, colds, minor cuts, strains, minor sprains, minor fractures, etc.
Provide laboratory testing, diagnosis, medications, X-rays, stitches, bandages, casts, and more for illnesses and injuries
Help patients with allergies or minor allergic reactions
Take care of patients with asthma
Offer care for patients who were involved in motor vehicle accidents
Provide annual immunizations, such as flu shots
Take care of worker's comp claims
Perform physical exams such as annual physicals and sports physicals
See anyone in your family of any age, including children and seniors
Give you and your family wellness advice
And more
Come see us today for any of the above services and more. We can provide any of our services 7 days a week, 12 hours a day, all on a walk-in basis!
Do you have urgent care clinics in OKC?
Yes, we do! In fact, we have two clinics in the OKC area. They are located over at 5700 SE 74th St, Oklahoma City, OK 73135, and at 11808 S May Ave Oklahoma City, OK 73170 (South OKC). Immediate Care of Oklahoma is open for you 7 days a week, 8 am to 8 pm.
We would be happy to see you for any common health-related issue, or you can simply drop by to meet us! We have physicians available who would be happy to meet you and your family and provide any advice or any other service you require. Come see us today!