Urgent Care Center in Yukon, Oklahoma
At Immediate Care of Oklahoma, Our Experienced Doctors & Medical Staff Offer a Wide Range of Services, Such As Pediatric Urgent Care, Physicals, Immunizations & Vaccines, Occupational Health Services, and More. Please Visit Our Urgent Care Center in Yukon at 10616 US Highway 66 Suite 100 Yukon, OK 73099.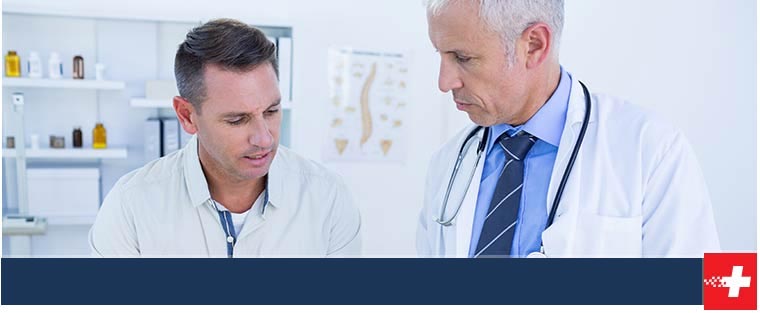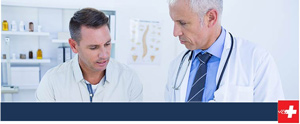 What is an urgent care center?
An urgent care center is a type of walk-in clinic that provides urgent medical care to patients whose primary care physicians are unavailable. Urgent care centers are not equipped to handle emergency situations, but they are equipped to handle conditions such as injuries from falls or accidents, bad coughs, fevers, infections, lacerations, burns, sprains, strains, fractures, and many others. These injuries and illnesses are generally considered non-life-threatening but should receive treatment within 24 hours. You can receive this help from an urgent care center.
What is the difference between an urgent care center & an emergency room?
It can be difficult to know when to seek help from an emergency room as opposed to an urgent care center. Where you go depends solely on the severity of your injury or illness. If your illness or injury is not life or limb-threatening and can be treated within 24 hours without impeding your life, then you do not need to go to the emergency room. However, if your condition is life or limb-threatening and could permanently impair your life, then you should call 9-1-1 or visit the closest emergency room. These conditions include, but are in no wait limited to:
Uncontrollable bleeding
Deep knife or gunshot wounds
Pregnancy-related problems
Signs and symptoms of stroke, such as vision loss, sudden numbness, slurred speech, or confusion
Suicidal or homicidal feelings
Poisoning
Mild to severe burns
Convulsions or seizures
Heart attack
Will my insurance pay for urgent care visits? Do you offer self-pay options?
At Immediate Care of Oklahoma, we are happy to say that our urgent care center is contracted with most major health insurance providers, both national and local, including Blue Cross, Blue Shield, and Medicare.
We will gladly confirm if we accept your insurance prior to your visit, and we will file your insurance claims directly, assist you with your policy concerns, help you determine your deductible amount, and inform you of your out-of-pocket expenses. For those patients without health insurance, we also provide a low-cost self-pay options.
What services do you offer at your urgent care center in Yukon, OK?
At Immediate Care of Oklahoma in Yukon, Oklahoma, our board-certified doctors and medical staff offer a wide range of urgent care services, including pediatric urgent care (urgent care services to children and adolescents), diagnosis and treatment of illnesses such as colds, flu, and other viral illnesses, ear, nose, and throat infections, bronchitis and pneumonia, rashes and allergic reactions, sprain, strains, and dislocations, fractures, wounds, lacerations and abrasions, and many more.
We have an on-site x-ray machine and laboratory, which gives us the ability to accurately diagnose many conditions and provide our patients with the best, comprehensive treatment plan. We will also send your test results and treatment plan to your primary care physician so that you can continue receiving treatment once you leave our urgent care center.
What are the advantages of an urgent care center?
There are many advantages to visiting an urgent care center as opposed to an emergency room. First of all, many people visit emergency rooms even though they are not experiencing a true emergency. Because of this, wait times at emergency rooms are exceptionally long. Urgent care centers have much shorter waits, which will mean that you will receive help in a timely manner. Second, urgent care centers have lower overall costs than emergency rooms, meaning you will pay less for a visit to urgent care than to the emergency room, even if you receive the same service and the same treatment. Third, urgent care centers operate as walk-in clinics, which means you don't need an appointment to be seen by a doctor. Fourth, urgent care centers are staffed by qualified, board-certified physicians, so you will receive high-quality medical care no matter your reason for visiting.
Why should I choose Immediate Care of Oklahoma in Yukon, OK?
If you are in need of urgent care from a trusted and qualified medical team, you can trust the staff at Immediate Care of Oklahoma in Yukon, OK. Dr. Kevin Powell and his team are devoted to providing compassionate and superior care using a wide variety of diagnostic tools to provide immediate care to all their patients, 7 days a week.