Urgent Care Center in Moore, Oklahoma
Looking for an Urgent Care Center in Moore, OK? Look No Further Than Immediate Care of Oklahoma. We Have Multiple Urgent Care Centers in OKC, Norman, and Edmond, OK Open 7 Days a Week for Your Convenience. Visit Our Urgent Care in West Moore at 11808 S May Ave, Oklahoma City, OK 73170 or Call at (405) 735-2370.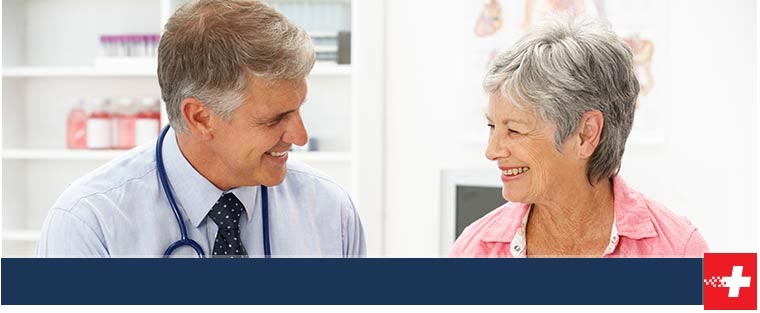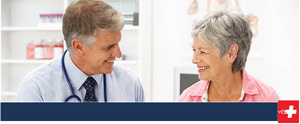 Is your regular primary care doctor unavailable and you are looking to avoid spending hours at an expensive emergency room? Come to Immediate Care Urgent Care today in Moore, OK. Our state of the art urgent care center can fill the need when your primary care physician is unavailable. We can also handle nearly three-quarters of the reasons why most people visit an emergency room. When you need immediate care for nonlife-threatening illnesses and injuries, visit the board-certified doctors at Immediate Care. Our urgent care center in Moore, OK is open seven days a week and no appointment is ever needed to see one of our providers.
Does it cost money to visit an urgent care center?
Your cost to visit our urgent care center depends on the coverage you have with your insurance carrier. Most insurance companies print the emergency room fee and the urgent care fee on their card for your convenience. Sometimes they will abbreviate it to be "ER" and "UC." In most cases, it is cheaper to visit an urgent care center than an emergency room. All fees must be paid before we can serve you. If you are uninsured, ask about our discounted self-pay rates.
Can I get a physical at Immediate Care of Oklahoma?
Yes, you don't have to be suffering from a nonlife-threatening illness to enjoy our services. We can provide on-demand physicals at our clinic with no appointment needed. Our walk-in facility often gives these examinations to patients who need them for school, sports, or as a work requirement. Bring in the required forms, and our providers will complete all paperwork after a thorough examination. Our onsite lab can complete any needed lab work if required by the physical. The doctors at our location in Moore, OK are also certified to administer specialized DOT Physicals for those looking to obtain or renew their Commercial Driver's License.
Is urgent care an excellent place to get treated for sprains or strains?
We certainly are! Many patients come to our clinic looking for a doctor to examine a sprain or a strain. The ankle is the area of the body we treat the most, but we can handle a sprain or strain in the knee, wrist, or elbow. For this area to heal correctly and not reinjure itself, it needs to be correctly diagnosed and treated. You don't want to spend weeks or months with a lingering injury, do you? Depending on the nature of your injury, our doctors may also x-ray your injury looking for any fractures. A broken bone can easily hide behind a severe strain or sprain, and it needs to be correctly treated as well. Quick diagnosis and treatment of a sprain, strain, or fracture go a long way to keep your costs and recovery time down.
Can you treat children at your walk-in urgent care center in Moore, OK?
Our doctors and staff can treat your entire family, young and old. Our providers have years of experience in urgent pediatric care, and we'll do our best to help your children feel better. Our center is kid-friendly, so there's no need to wait for your pediatrician to be available to get the treatment you need.
Where is your Urgent Care Center located in Moore, OK, and when are you open?
Immediate Care of Oklahoma in Moore, OK is located at 11808 S May Ave Oklahoma City, OK 73170. Our doctors and medical services are available seven days a week, from 8 am to 8 pm. Do you have questions about our services or if we take your insurance? Call our friendly staff today at (405) 735-2370.