Urgent Care and Walk-in Clinic in Norman (HealthPlex), OK
Immediate Care of OK Is an Urgent Care & Walk-in Clinic in Norman. We Are Open 8 AM to 8 PM Monday through Sunday. Call Us at (405) 307-6900,

Book an Appointment Online

Or Walk into 3321 W. Tecumseh Rd. 125, Norman, OK 73072.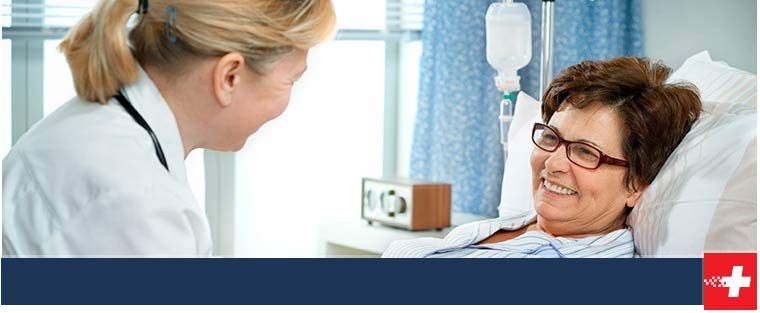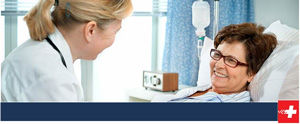 When you need to see a doctor, you don't have always time to make an appointment. At Immediate Care of Oklahoma, we believe you should be able to see a doctor as soon as possible when you need one, at a time that is convenient for you. That is why we offer exceptional healthcare services at 5 convenient locations in Oklahoma, including our walk-in clinic at 3321 W. Tecumseh Rd. 125, in Norman, near 36th Ave. With our walk-in clinic, you will find experienced physicians available to help you feel better without waiting. You never need an appointment to receive care at our clinic, so you can feel better faster than ever.
Getting sick is an unfortunate and inevitable part of life. When you start feeling under the weather, getting in to see a doctor can help dramatically shorten the amount of time you remain ill and make your recovery process more comfortable. The experienced physicians and dedicated staff at Immediate Care of Oklahoma can provide you with the treatments you need to address your symptoms and recuperate as quickly as possible. We are proud to provide support and care for our patients that extends beyond the walls of our clinic, allowing them to recover comfortably in their own homes, so they can get back to enjoying time with family and friends.
Acute and chronic injuries can both cause intense pain and make it difficult to complete necessary daily tasks. At Immediate Care of Oklahoma, we can provide the insight you need to make smart treatment choices when it comes to your injury. We provide in-house x-ray services conducted by a certified technician. Because we maintain our own x-ray equipment, we are able to expedite your diagnostic process and get you the answers you need quickly. We also provide care for sprains and strains, abrasions and lacerations, as well as other types of injuries. Our doctors are committed to helping you get back to yourself as quickly as possible, so you can enjoy your favorite activities and live your life free from the pain of injury.
No matter what your urgent medical needs, Immediate Care of Oklahoma in Norman can help. We offer comprehensive treatments for your most common urgent medical needs. And because you never need an appointment to see a doctor at our clinic, you can receive the care you need quickly. Our location on Tecumseh Road is open 12 hours a day every day of the week. We strive to offer high-quality medical care for as many patients as possible, and that means being open during hours that are convenient for you.
The next time you are in need of urgent medical care for a non-life-threatening illness or injury, trust the experienced and dedicated medical staff at Immediate Care of Oklahoma in Norman, OK. We pride ourselves on supporting patients in our community with excellent medical care that can have a truly positive impact on their lives. You will never need an appointment to see a doctor when you visit our convenient walk-in clinic, so there is no reason to put off seeing a doctor when you are sick or injured. Call us today or simply walk in to see a physician who can help you feel better now.