Urgent Care and Walk-in Clinic in Edmond, OK
Immediate Care Urgent Care and Walk-in in Edmond Is Open 8 AM to 8 PM Monday Thru Sunday. Request an Appointment Online or Call Us at (405) 216-5373. Our Urgent Care Center is Located at 805 W Covell Rd Edmond, OK 73003.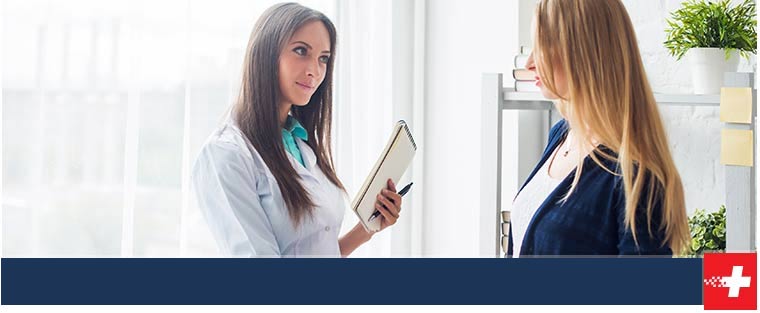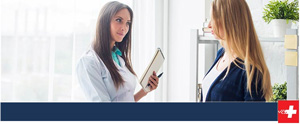 When you become sick or sustain a minor injury, it can often be difficult to know what to do. Should you make an appointment with a primary care physician? Should you take yourself to the emergency room? Can you make do with at-home treatments? At Immediate Care of Oklahoma, we are working to bridge the gap between traditional doctors' offices and emergency care. While an E.R. visit can certainly provide same-day care, it is often a cramped and stressful place to be and if your condition is not life-threatening, you will likely spend hours waiting to simply be evaluated by a doctor. Immediate Care of Oklahoma offers high-quality diagnosis and treatment without the need for an appointment in a clinic that is designed to see patients as quickly as possible, so they can get back to their life faster.
Urgent care clinics are an important option for patients who require immediate medical care for non-life-threatening conditions. We offer digital x-ray services and lab testing onsite, making your diagnostic process simpler than ever. Whereas these methods of diagnosis specific conditions used to require that you spend additional time waiting for results or traveling to a separate location, we have streamlined the entire process to get you in and out of our clinic faster, with the appropriate treatment for your needs. We can also provide flu shots and other important vaccinations at our Edmond location. If you have questions about which immunizations we can provide for you, please call us at (405) 216-5373.
For parents whose children are in need of a physical examination for school, sports, or camp, we can provide convenient access to these preventative screenings. Physicals are an important tool used by doctors to develop a baseline of health for their patients, so it is more obvious when something is wrong. Physicals also ensure your child is growing and developing normally. A physical exam will always include measurement of weight and height as well as observation of the function of the ears, lungs, heart, and abdomen. Depending on the patient's age, additional screenings may be completed, and your doctor may recommend immunizations.
For men and women who have been injured at work, we also provide convenient worker's compensation screenings to help evaluate your injury and develop a treatment protocol that will get you back to work as quickly as possible. When you do not have time to wait for an appointment, Immediate Care of Oklahoma's convenient walk-in clinic in Edmond allows you to see a doctor right away. We offer extended hours 7 days a week, so we are available when you need us.
When you come down with the cold or flu, you need to feel better fast because we know you do not have time to waste being sick. Immediate Care of Oklahoma offers comprehensive treatment for many common illnesses and minor injuries including bronchitis, nausea, fractures, sprains, and much more.
The next time you or a loved one needs to see a doctor, count on the experienced physicians at Immediate Care of Oklahoma in Edmond. We are open 8AM-8PM 7 days a week, so you can always see a doctor when it is convenient for you. We never require appointments, so our patients can reap the benefits of quality healthcare in a convenient clinic setting. Call us or simply walk in to see a doctor today.