Urgent Care vs ER Questions and Answers
Immediate Care of Oklahoma offers quality affordable and convenient urgent care when you need it. Walk-In today to experience the care you deserve for your urgent care needs. For more information, call us now or schedule an appointment online. We have convenient locations to serve you in Oklahoma City, OK.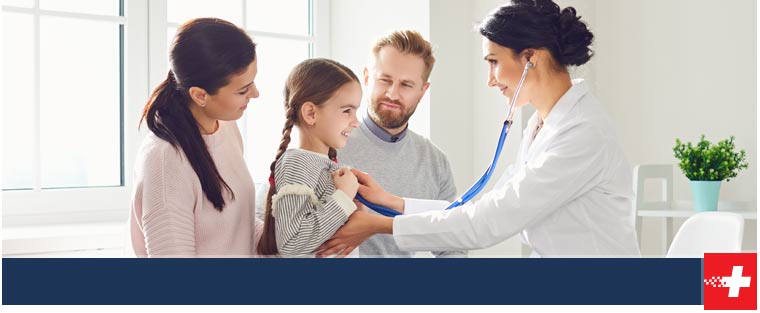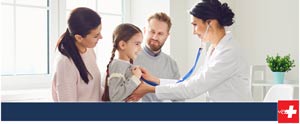 Table of Contents:
Is Urgent Care faster than ER?
What is the difference between urgent care and emergency care?
Should I visit urgent care or the ER?
What are some benefits of going to urgent care instead of an ER?
The emergency room is equipped to handle the most serious medical situations, including limb-threatening and life-threatening situations. Although these facilities are the go-to place for medical emergencies, they are often treated as a universal care center, regardless of the severity of the situation. When people go to the ER for flu-like symptoms or other mild ailments, the emergency rooms become overwhelmed, resulting in greater wait times and not enough beds for the truly sick. Urgent care centers are designed to take the unnecessary strain off of ERs, allowing hospital workers to focus on true emergencies. These clinics handle all urgent but non-life-threatening situations and also provide several types of preventative care, like health screenings and immunizations.
Is Urgent Care faster than ER?

In the vast majority of cases, it is faster to go to urgent care than the ER when treating the same condition. The main reason for this is urgent care clinics handle less serious concerns and can therefore treat their patients more quickly. Because emergency rooms are designed to handle true emergencies, like a heart attack or stroke, it takes longer to treat these conditions than the flu or sprained ankle, for example.
What is the difference between urgent care and emergency care?

There are many important distinctions between an emergency room and urgent care, including:

• Urgent care centers treat mild conditions, like fever, flu symptoms, minor cuts, allergic reactions, bites, and broken bones. They are also staffed by nurse practitioners, physician assistants and typically have at least one doctor on site.
• Emergency rooms treat severe conditions, such as stroke, heart attack, severe burns, electrical shock, and any condition that risks the loss of a limb or is life-threatening. They are typically staffed with medical professionals from all backgrounds, with specialists available on-call when needed.
Should I visit urgent care or the ER?

The following symptoms and conditions should be evaluated and treated at the ER:

– Shortness of breath
– Chest pain left arm pain or jaw pain
– Serious burns and cuts (burns that cover over ten percent of the body or are on the face/hands, and cuts that will not stop bleeding or wounds that cannot close)
– Seizures
– Severe allergic reaction (swelling lips, difficulty swallowing/breathing)
– Stroke symptoms, including:
–– Slurred speech
–– Sudden numbness/weakness in any area of the body
–– Facial droop
–– Loss of balance or vision
– A change in mental status (such as confusion)
– Loss of consciousness (if you pass out)
– Multiple injuries or a possible broken bone (especially in areas like the face, skull, ribs, or pelvis)
– Pregnant women with vaginal bleeding or pelvic pain

An urgent care specialist can evaluate and treat:

• Fevers and colds
• Vomiting and nausea
• Diarrhea
• Dehydration
• Strains or simple bone breaks (the broken bone does not appear deformed)
• Suspected broken ankles or knees (still able to bear weight on the injured leg with some discomfort)
• Minor cuts
• Mild asthma attacks
• Pain with urination

It is important to note that if the urgent care provider thinks you require a higher level of care, they will send you to the ER right away.
What are some benefits of going to urgent care instead of an ER?

Urgent care has many benefits of visiting the ER, including:

• Faster service, quicker care, and shorter wait times
• More affordable care
• More convenient care with more locations available

If you need urgent care services that you can trust, come to Immediate Care of Oklahoma. Our kind and compassionate professionals are experienced in treating a wide range of injuries and illnesses and can help you feel better, sooner. Call us today to book an appointment! We serve patients from West Moore OK, Norman (HealthPlex) OK, Norman (24th) OK, Edmond OK, Yukon OK, I-240 & Sooner RD OK, Tecumseh OK, and Bethany OK.