Why Test for Respiratory Co-infections?
If you are having a sore throat, headaches, muscle aches and stuffy nose then you should test for respiratory co-infections. Testing for respiratory co-infections can help you prevent unforeseen complications, and it is made easy at Immediate Care of Oklahoma! Contact us or schedule an appointment online.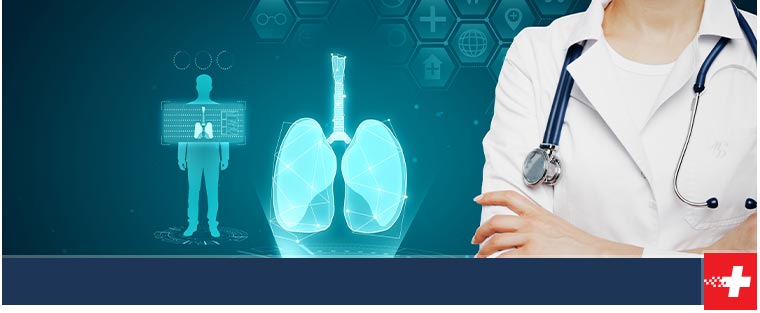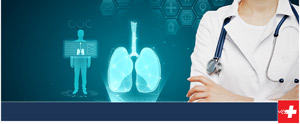 Table of Contents:
When do co-infections matter?
What are respiratory co-infections?
What is the most common symptom of respiratory infections?
How do they test for upper respiratory infection?
A respiratory infection occurs when a virus or bacteria affect the organs of respiration, including the lungs, bronchi, trachea, sinuses, pharynx and larynx. There are many causes of respiratory infections, the main culprit being bacterial or viral proliferations. This often results in symptoms such as coughing, sore throat, wheezing, sneezing, headache (due to sinus pressure), and possibly body aches or fever. In addition to a respiratory infection, a co-infection can occur, which is an infection that occurs alongside a respiratory infection.
When do co-infections matter?

In some cases, co-infections may be insignificant, and have no additional effect on a person's wellbeing. However, they can also be harmful, depending on how they interact within and with the body; this can affect the accuracy of diagnostic tests, and the efficacy of treatment. The harmful effects of chronic co-infections in association with HIV are well established (such as with tuberculosis or Hepatitis B and C); recent studies have focused on ways to allay these impediments. However, the outcomes of many acute co-infections are much less certain due to the challenges of studying naturally acquired infections.

Therefore, co-infections matter when they interact with one another, and instead of simply expressing both sets of symptoms, the effects compound and new complications arise. This can occur from acute infections, but is much more likely to happen as a result of chronic infections that cause long term complications.
What are respiratory co-infections?

Respiratory co-infections are infections that are contracted together. They can be serious and can lead to serious complications. They are a common problem, especially in people with weakened immune systems. In fact, they are among the most commonly reported URI (upper respiratory infections) in the United States.

Respiratory co-infections, which are infections of the respiratory tract, are a common cause of hospitalizations and deaths. They can be caused by a variety of viruses and bacteria, and often coexist in the same person. They are also more likely to occur in people with weakened immune systems, such as those with an autoimmune disorder, or those who are undergoing chemotherapy or radiation therapy. Respiratory co-infections are also a common problem for people with lung disease; they can cause increased difficulty in breathing, pneumonia, and may even be fatal.
What is the most common symptom of respiratory infections?

There are many symptoms of respiratory infections, most of which are familiar to many, including:

– Chest or nasal congestion
– Wet or dry cough
– Runny nose
– Fatigue
– Body aches
– Low-grade fever
– Sore throat

If you experience chest pain and tightness, difficulty breathing, or a high fever (over 103℉), seek emergency medical attention as soon as possible.
How do they test for upper respiratory infection?

Testing for an upper respiratory infection typically starts with a discussion of your symptoms and signs, as well as the ways it affects your quality of life. After this, the physician may check your lungs for any abnormal breathing sounds; if any irregular sounds are detected, they may request an x-ray to check for fluid or inflammation in your lungs. To determine the cause of your infection, they may also collect a swab sample from your nose, throat or mouth. The results of these tests will confirm the diagnosis, determining how the infection is treated.

Call us today to book an appointment for respiratory co-infection testing, or visit one of our seven clinics: we have two in Norman, OK; two in Oklahoma City, OK; and one in Edmond, OK; Tecumseh, OK; and Yukon, OK. We look forward to serving you! We serve patients from West Moore OK, Norman (HealthPlex) OK, Norman (24th) OK, I-240 & Sooner RD OK, Tecumseh OK, Edmond OK, Yukon OK, and Bethany OK.