Telemedicine Visits Questions and Answers
If you're not well and you want to stay home, you don't have to leave home for healthcare. Instead, you can get telemedicine with a provider like Immediate Care of Oklahoma! If you have any more queries,

call us

now. We have

locations

throughout Oklahoma.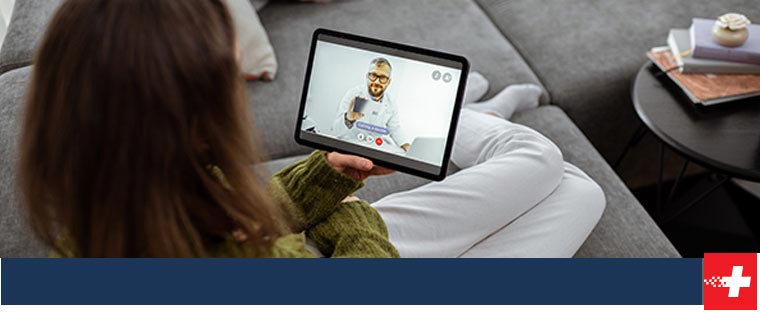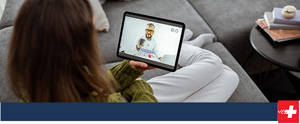 In a telemedicine appointment, a medical professional can provide advice, recommendations for treatment, and more, so you may be able to get everything you need from the comfort of home. If that sounds good to you, contact our clinic today or keep reading to learn more.
What is telemedicine in healthcare?
Telemedicine is healthcare you receive at home via the phone or the internet. Telemedicine is really convenient when you're unwell but you just don't want to leave home for healthcare, and telemedicine can be necessary when there's a health risk in leaving home for healthcare. For instance, during a pandemic, there's a health risk in leaving home, so telemedicine may be necessary. In a telemedicine appointment, you'll be able to speak with a medical professional and receive many services.
How do telemedicine visits work?
In a telemedicine appointment, you'll likely:
Use either a phone or a digital device for the appointment
Have a phone discussion or a virtual visit (a visit over online video conference) with a medical professional
Talk to the professional about your symptoms and health
Receive a visual evaluation from the professional, if applicable, or be asked to come by the clinic for an in-person evaluation
Get a diagnosis
Receive a recommendation or prescription for treatment
You may be able to get other services with telemedicine, like a prescription, so you can ask a provider if they offer the service or services you need.
What health conditions is telemedicine used for?
Telemedicine can help address health conditions like simple injuries and mild illnesses. Actually, there are some health issues that telemedicine should be used for, like certain viral infections that are highly contagious. Here's a list of some of the common health issues that can be addressed via telemedicine:
Minor sunburns
Simple sprains
Nausea and vomiting
Pinkeye
Sore throat
Urinary tract infections
Minor cuts
Pain
Mild allergic reactions or seasonal allergies
Minor respiratory issues
Minor flu symptoms or minor flu-like symptoms
And more
There are some health issues that can't be addressed with telemedicine, so they must be addressed at a clinic like ours. There are also life-threatening health issues that must be addressed by emergency care, like significant chest pain or difficulty breathing.
Is telemedicine less expensive than in-person medicine?
Typically, telemedicine is less expensive than in-person medicine, and it can actually be much less expensive, saving you a lot of money. It can save you time too, since you won't have to go to the clinic for service. Also, telemedicine is covered by most health insurance providers, including Medicare and Medicaid, and this makes telemedicine even more affordable!
Telemedicine is affordable for many people, convenient for almost everyone, and a very good idea in many cases. It could be exactly what you need right now for healthcare.
How can I get telemedicine in Oklahoma?
You can get telemedicine in Oklahoma with Immediate Care of Oklahoma. We serve many cities all throughout the state of Oklahoma, so if you live in the state, we can likely serve you. Contact us today if you need telemedicine or if anyone in your family needs telemedicine. There's a lot we can do for you with telemedicine, so you can be confident you'll get the care you'll need. Reach out to our clinic today. We serve patients from West Moore OK, Norman (HealthPlex) OK, Norman (24th) OK, Edmond OK, Yukon OK, I-240 & Sooner RD OK, Tecumseh OK, and Bethany OK.