Stomach Pain Treatment Questions and Answers
If you have stomach pain, come to Immediate Care of Oklahoma for a professional diagnosis and treatment. For more information,

call us

now or

schedule an appointment

online. We have convenient

locations

to serve you in Oklahoma City, OK.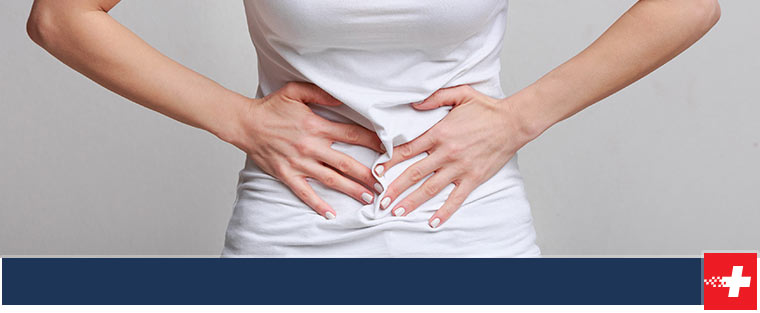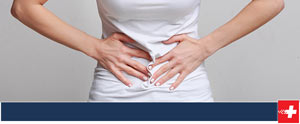 The stomach is one of the body's vital organs and is essential in the processing of consumed foods. It breaks down food into energy that can be used by the body, sending it through the digestive system to be processed further. It is also a sensitive organ that can react to certain foods and substances, which can result in stomach pain. Fortunately, there are many safe and effective treatments for stomach pain that can help relieve the discomfort and address the underlying cause of pain.
How do you get relief from stomach pain?
The following remedies can provide relief for stomach pain:
Over-the-Counter Medications
Herbal remedies, such as: peppermint and peppermint oil; rhubarb; barley; tangerine peel; cardamom; licorice root
Exercise
Stomach massage
Diet changes, such as: High-fiber foods; fruits and sweets rich in fructose; Sorbitol; dairy products that contain lactose; cruciferous vegetables (cabbage and related vegetables).
Habit changes, including: stopping smoking; eating slowly; avoiding gum or candy; avoiding carbonated drinks, such as soda and pop
Drinking through a straw
Using a heating pad
Drawing a hot bath
Getting some sleep
Not overeating
Drinking Chamomile tea
Eating ginger
What body position is best for stomach pain?
The best position to minimize stomach pain is the fetal position. This is when the body is at rest lying on the side, the spine is curved, the head is bowed forward, and the arms and legs are bent and tucked in toward the chest. The name comes from how fetuses are positioned when in the womb, and is effective at relieving stomach pain because, when the body is upright or standing, the abdominal muscles are stretched and under pressure. This pressure is also felt by the internal organs. However, when in the fetal position, the muscles are not stretched and the internal organs have more space, making it easier for them to function. This rule goes for all abdominal issues, from the stomach flu to menstrual cycle symptoms.
In addition, the best sleeping positions for stomach pain include:
On the left side
On the side; pillow between legs
On the back
On the back; pillow under knees
What causes stomach cramps?
There are many causes of stomach cramps, including:
Viral or bacterial infection: symptoms include: stomach ache or cramping; nausea; vomiting; diarrhea; exhaustion; fever
Food poisoning: symptoms include: stomach pain or cramping; nausea; vomiting; diarrhea exhaustion
Food sensitivity: symptoms include: stomach cramps; bloating in the upper abdomen; feeling uncomfortably full; nausea; heartburn; diarrhea; excessive gas
Irritable bowel syndrome (IBS): symptoms include: stomach cramps more than once a week; diarrhea; constipation; stool becomes frequent or less frequent
Menstrual cramps: symptoms include: cramps in the lower abdomen; nausea; diarrhea; bloating; fatigue; headache
Constipation: symptoms include: stomach cramps; a feeling of fullness in the abdomen; bloating; hardened, pellet-like stool that is difficult to pass; fewer than 3 bowel movements a week
Anxiety: symptoms include: stomach pain or cramping; elevated heart rate; increased breathing rate; constipation or diarrhea; stress
Pregnancy: symptoms include: stomach cramps; bloating
Appendicitis: symptoms include: stomach cramps; abdominal pain (near the navel/lower abdomen); fever; nausea; vomiting
Diverticulitis: symptoms include: pain; nausea and vomiting; fever; abdominal tenderness; constipation or, less commonly, diarrhea
An intestinal obstruction: symptoms include: abdominal cramps that come and go; loss of appetite; constipation; vomiting; inability to have a bowel movement; swelling of the abdomen
Inflammatory bowel disease (IBD), such as: Crohn's disease; ulcerative colitis
How long can a stomach virus last?
Stomach viruses generally have an incubation period of 1-3 days, and during this time, symptoms are not typically present. However, when the symptoms appear, they generally last between one to two days. In some cases, symptoms can linger for as long as 10 days, which is especially true for people with weakened immune systems.
At Immediate Care of Oklahoma, we are dedicated to helping you feel better and use treatments that are proven to be safe and effective at ameliorating abdominal discomfort. We have 7 locations to better serve you: one in Edmond, OK; two in Norman, OK; one in Tecumseh, OK; two in Oklahoma City, OK; and one in Yukon, OK. We look forward to serving you! We serve patients from West Moore OK, Norman (HealthPlex) OK, Norman (24th) OK, Edmond OK, Yukon OK, I-240 & Sooner RD OK, Tecumseh OK, and Bethany OK.