Sports Injury Specialist Questions and Answers
If you would like more information about sports injury treatment services or an appointment with one of our sports injury specialists at Immediate Care of Oklahoma. For more information,

call us

now. We have convenient

locations

to serve you in Oklahoma City, OK.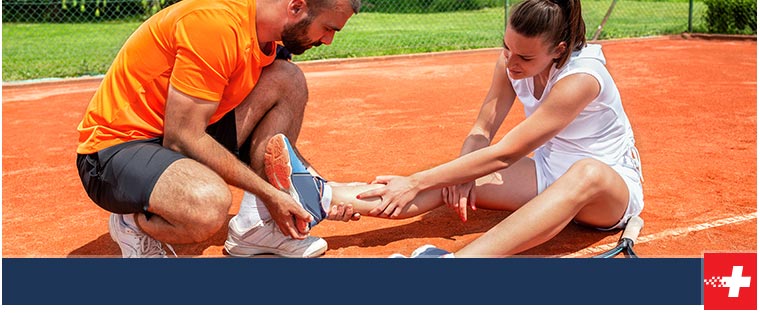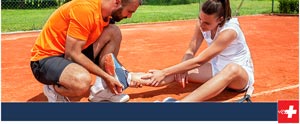 While injuries may be the last thing you want to experience when playing sports, exercising, or participating in an athletic activity, they are unavoidable in many ways, especially with contact sports. There are, however, several things you can do to minimize your risk of experiencing a sports injury, and lessen both the severity and recovery time if you experience one. A sports injury specialist can help you with injury prevention, enhance your athletic performance, and can provide treatment if you do experience a sports injury. At Immediate Care of Oklahoma, our sports injury specialists would be happy to provide you with high-quality treatment and medical care if you experience a sports injury.
What are common sports injuries?
It can be helpful to be aware of common sports injuries in order to avoid them or know what to do should you experience a sports injury. Some common sports injuries include the following:
Back injuries and back pain
Concussions
Dislocated shoulders
Fractures of the arms, legs, or feet
Kneecap pain
Muscle contusions
Muscle or tendon strains, such as pulled hamstrings, pulled groin muscles, strained quads, hip flexor strain, and other strains
Sciatica
Sprained ligaments, such as anterior cruciate ligament (ACL) tears, rotator cuff tears, ankle sprains, torn or ruptured Achilles' tendon, and other sprains
Plantar fasciitis, shin splints, tennis elbow, and other repetitive strain injuries (RSIs)
Who should I see for a sports injury?
There are several different types of doctors that you can see for a sports injury, including osteopathic doctors, sports medicine physicians, primary care doctors, and others, however sports medicine physicians and osteopathic doctors are likely the most qualified to deal with a sports-related injury.
What kind of doctor treats sports injuries?
Several kinds of doctors and healthcare professionals are qualified to treat sports injuries. Often, the type of doctor that treats sports injuries varies according to the severity of the damage and how far along the recovery is. As such, some examples of doctors and healthcare professionals that treat or help with sports injuries include osteopathic doctors, sports medicine doctors, chiropractors, orthopedic doctors and surgeons, physical therapists, massage therapists, among others.
At Immediate Care of Oklahoma, we have several osteopathic doctors and sports injury specialists with a wealth of experience and expertise in diagnosing and treating sports injuries.
Osteopathic medicine involves the same education and training as a traditional medical practice but also includes a particular emphasis on the musculoskeletal system. Your musculoskeletal system is made up of your muscles, joints, tendons, ligaments, bones, and nerves. Since most sports injuries involve the musculoskeletal system, osteopathic doctors are highly qualified to treat any kind of sports injury!
What are the benefits of seeing a sports injury specialist?
There are numerous benefits to seeing a sports injury specialist for any injury that affects your musculoskeletal structure, whether the injury occurred while you were playing sports or not. Some of those benefits include the following:
Accurate diagnosis and effective treatment of your injury, including both surgical and non-surgical methods
Customized treatment programs that can help you improve technique, increase endurance, build muscle mass, lose weight, or other conditioning
Injury prevention and athletic performance enhancement
Pain management for both acute and chronic pain
Physical therapy and rehabilitation to help restore flexibility, range of motion, and strength
Promote healthy diet, exercise routines, and lifestyle habits
Treatment options include surgical and nonsurgical methods
Visit one of our seven clinics for a walk-in appointment in Oklahoma. We serve patients from West Moore OK, Norman (HealthPlex) OK, Norman (24th) OK, Edmond OK, Yukon OK, I-240 & Sooner RD OK, Tecumseh OK, and Bethany OK.