Skin Rashes Treatment Questions and Answers
If you have a skin rash, come to Immediate Care of Oklahoma. Our kind and compassionate professionals are experienced in treating skin rashes and are dedicated to helping you feel better, sooner. For more information,

call us

now or

schedule an appointment

online. We have convenient

locations

to serve you in Oklahoma City, OK.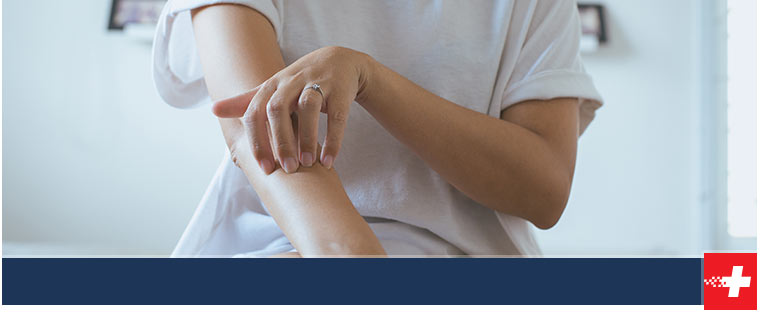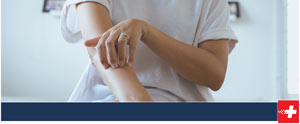 Table of Contents:
What causes skin rashes?
What are the treatments offered for skin rashes?
When should I worry about a rash?
How can you tell if a rash is serious?
What type of infection causes rashes?
The skin is the largest organ in the human body, surrounding the entire body and serving as a protective shield. It is also very revealing about our health; the skin is often the first area to show signs or symptoms of a disease, injury or medical condition. One of the most common skin-related symptoms are rashes, which can come in all shapes and sizes. The type of rash that forms is often indicative of its underlying cause. Fortunately, there are many safe and effective treatments for skin rashes that can help ameliorate symptoms and reduce their frequency and severity.
What causes skin rashes?

There are several causes of skin rashes, some of which are: contact dermatitis; medications; bug bites, such as a flea bite; eczema, or atopic dermatitis; psoriasis; seborrheic eczema; lupus erythematosus; rosacea; ringworm; diaper rash; scabies; cellulitis
What are the treatments offered for skin rashes?

Most contact rashes can be treated, but it also depends on the cause. The following guidelines can help to ease discomfort and speed up the healing process:

• Use mild, gentle cleansers
• Use warm water instead of hot water
• Pat the rash dry
• Let the rash breathe; avoid covering it, if possible
• Stop using new cosmetics or lotions
• Apply unscented moisturizing lotion to affected areas
• Avoid scratching the rash
• Apply an over-the-counter hydrocortisone cream
• Take an oatmeal bath
• If recommended by a healthcare professional, take over-the-counter medications, such as acetaminophen (Tylenol) or ibuprofen (Advil) in moderation to relieve mild pain associated with the rash

In addition, the following remedies may be used to treat rashes:

• Topical anti-itch lotions containing hydrocortisone
• Moisturizers
• Topical antifungal creams
• Oral antihistamines
• Light therapy
When should I worry about a rash?

While some rashes can signal something more serious, most rashes are not life-threatening. If a rash is present with any of the following symptoms, see a medical professional immediately:

• The rash covers the entire body
• The rash occurs alongside a fever
• The rash is sudden and spreads rapidly
• The rash begins to blister
• The rash is painful
• The rash is infected
How can you tell if a rash is serious?

Most of the time, rashes improve on their own without any medical intervention. In some cases, however, a rash can be a sign of an underlying health issue, which could come with serious complications. A rash may be serious, if:

• It covers the entire body
• It occurs along with a fever
• It appears suddenly and spreads quickly
• It begins to blister
• It is painful
• It brings on breathing difficulties
• It spreads to the genitals or face
• It has signs of a serious infection, including a red streak spreading from the rash, green or yellow fluid or discharge, crusting, swelling or pain
What type of infection causes rashes?

Infections that cause rashes are typically brought on by a virus. This can be caused by either damage to skin cells from the virus or an immune response to it. In the case of measles, the immune system detects the virus as it travels through the bloodstream. Immune cells then release chemicals to destroy the virus, however, these chemicals also cause skin inflammation or swelling, which results in a rash. On the other hand, shingles involves a reactivation of the chickenpox virus lying dormant in the nerves. When the virus reactivates, it travels down through nerves to the skin, and the shingles rash begins to form as it replicates. Other viral infections that cause rashes include: rubella; chickenpox; mononucleosis; roseola; hand, foot, and mouth disease; fifth disease; Zika virus; West Nile virus; dengue fever We have 7 locations to better serve you: one in Edmond, OK; two in Norman, OK; one in Tecumseh, OK; two in Oklahoma City, OK; and one in Yukon, OK. We look forward to serving you! We serve patients from West Moore OK, Norman (HealthPlex) OK, Norman (24th) OK, Edmond OK, Yukon OK, I-240 & Sooner RD OK, Tecumseh OK, and Bethany OK.