Skin Rashes Treatment in Tecumseh, OK
Skin rash treatment is available at Immediate Care of Oklahoma.

Call us

today or

visit us online

to book an appointment. We also accept walk-ins too! Our team of

medical professionals

offer a broad range of medical diagnostic and treatment services.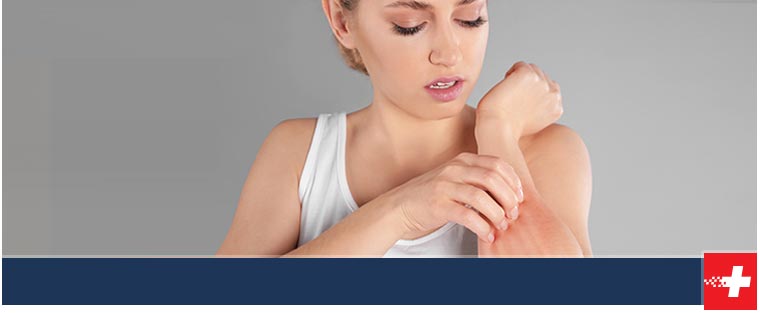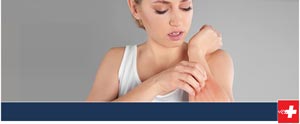 Table of Contents:
What is the main reason for skin rash?
What heals rashes fast?
How do you stop a rash from spreading?
Do rashes go away on their own?

What is the main reason for skin rash?

A rash is an abnormal change in the color or texture of the skin. Usually, they are caused by skin inflammation, which can have a variety of causes.
 
The most common types of rashes are eczema, granuloma annulare, lichen planus, and pityriasis rosea.
 
Inflammation, redness, scaliness, and itching of the skin are all characteristics of eczema. The most common form of eczema is atopic dermatitis (also known as atopic eczema). People with a family history of allergies are more likely to suffer from atopic eczema. People with eczema may also suffer from hay fever, asthma, and allergies. Eczema flare-ups can be triggered by certain things, but they don't cause the condition. Allergens, soaps, skin care products, and certain fabrics are known to trigger eczema.
 
The immune system of your body attacks your own tissues when you have lichen planus. However, the cause of lichen planus is unknown but it is sometimes triggered by an infectious agent such as hepatitis B or C. This is known as a lichenoid reaction. A lichen planus-like rash can develop if you're allergic to medications for high blood pressure, heart disease, and arthritis. It is not contagious to have lichen planus.
 
Allergic reactions and many other factors can cause skin rashes. Given the wide range of potential causes, the only way to determine the exact cause of a skin rash is to see a medical professional.
What heals rashes fast?

To soothe the rash, steroid creams or ointments are applied to the skin. Topical steroids, such as clobetasol 0.05% or triamcinolone 0.1%, may be prescribed. For how long and how many times a day to apply it, speak with your healthcare provider. In severe cases, your health care provider may prescribe pills you take by mouth (oral medications) to relieve swelling, relieve itching, or fight bacteria.
How do you stop a rash from spreading?

There are many steps you can take at home to help some rashes from spreading. They do not work in all cases given the wide range of potential rash causes. Follow the advice of a medical professional to determine what steps will work best for you.
 
In order to avoid getting a rash, identify what's causing it and avoid it as much as possible. You may be given a list of products that typically contain the substance that affects you by your healthcare provider. You should also ask for a list of products that are free of the substance that affects you. Use an anti-itch cream or ointment that contains 1% hydrocortisone. At a drugstore, you can buy this nonprescription product.
 
For a few days, use it 1 to 2 times a day. You can also try calamine lotion. Before applying any product, try cooling it in the refrigerator. You may also sleep better if you take an oral antihistamine such as diphenhydramine. Loratadine is a non prescription antihistamine that does not make you drowsy. Wet, cool compresses should be applied.
 
Several times a day, place a cool, wet cloth over the rash. Keep your skin protected and cover itchy areas with a dressing if you can't resist scratching. Blisters should be left alone. Avoid the sun or use other sun protection measures while your skin heals.
Do rashes go away on their own?

A rash is a common skin condition. It is common for rashes to last for a short time and to disappear without treatment. It is possible, however, for a rash to be a sign of something more serious. Rashes can also be caused by allergic reactions, infections, autoimmune conditions, and more. When rash occurs along with trouble breathing, fever, lightheadedness, or nausea, it is an emergency. Rash treatment is available at Immediate Care of Oklahoma.