Skin Rashes Treatment in Edmond, OK
If you have a skin rash, come to us, our kind and

compassionate professionals

are experienced in treating skin rashes in

Edmond, OK

and are dedicated to helping you feel better, sooner.

Contact us today.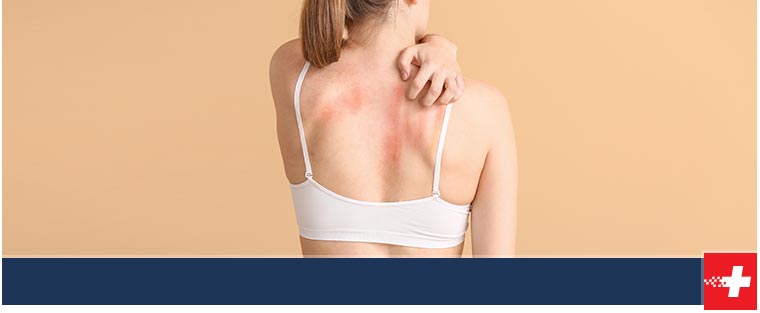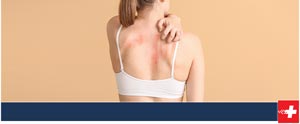 Table of Contents:
How do you know if a rash is serious?
How do you stop a rash from spreading?
What are the treatment options for the rash?
What to use on rash?
How long does it take to treat a rash?
How do you know if a rash is serious?

It is possible for a rash to indicate something serious is wrong with your body. You should keep an eye on any rash you develop and watch for these signs. In the event of any of these developing, seek medical attention.
 
When a fever is present, a doctor should examine a rash. The reaction could be caused by an allergic reaction. It's also important to seek medical attention if the rash spreads. A rash that spreads rapidly might be a medical emergency. If your rash is spreading rapidly, you should visit an urgent care center or an emergency room. It is important to consult a medical professional if you have a painful rash. Infections or conditions such as shingles might cause it. You should also watch for any rash that is tender when you press on it, even if it isn't painful. If it doesn't resolve after a few days, you should have it checked out for infection. An allergic reaction to a medication may cause a sudden rash. You may experience a rash after starting a new medication for the first few weeks. You should notify your medical provider as soon as possible if you experience this side effect.
How do you stop a rash from spreading?

Some rashes can be prevented from spreading at home by taking a variety of steps. Considering the wide range of possible causes of rashes, they are not effective in all cases. Find out what steps will work best for you by consulting a medical professional.
 
Identify what causes a rash and avoid it as much as possible to avoid getting one. Your healthcare provider may give you a list of products that typically contain the substance that affects you. Apply an anti-itch cream or ointment containing 1% hydrocortisone, this nonprescription product can be purchased at a drugstore and used once or twice daily for a few days. Calamine lotion is also an option. An oral antihistamine such as diphenhydramine may also help you sleep better.
 
Apply cool, wet compresses. The rash should be covered with a cool, wet cloth several times throughout the day. If you can't resist scratching itchy areas, cover them with a dressing. Leave blisters alone. You should avoid the sun or use other sun protection measures while your skin heals.
What are the treatment options for the rash?

The symptoms of your rashes may not require treatment if they are mild. It is common for skin rashes to disappear on their own. Intense itching, serious discomfort, or persistent symptoms can be relieved with treatment.
 
Your doctor may prescribe corticosteroid creams or ointments if your skin rash is severe. Skin conditions often require steroid creams, which are available over the counter in low-dose strengths. Misuse can lead to more serious skin problems, so follow the directions carefully.
What to use on rash?

Some alternative treatments may be effective if you are experiencing skin rashes but don't want to use prescription or over-the-counter medications.
 
In addition to limiting the growth of harmful bacteria on the skin, coconut oil has moisturizing properties when applied topically. Although coconut oil has been linked to allergic reactions, it should be used cautiously. Itching and inflammation can be relieved by applying vitamin E topically. In addition to its antibacterial properties, honey also has antiseptic properties when applied topically.
How long does it take to treat a rash?

A number of over-the-counter medications can treat contact skin rashes, which can be unpleasant. Avoid metals on snaps, buckles, and jewelry, chemicals like strong cleaners, excessive heat or cold, or products with strong fragrances to prevent contact dermatitis. When you have sensitive skin, you should use products that are gentle and fragrance-free. Washing detergents, shampoos, soaps, dryer sheets, and moisturizers all fall into this category.
 
When treated promptly while avoiding triggers, most skin rashes will resolve within several weeks. A failure to identify and avoid the underlying cause may result in it returning. By applying moisturizers to the skin, you will aid in moisturizing and speeding up the healing process. You may be prescribed creams or ointments by your healthcare provider. In cases of severe inflammation, corticosteroid pills may be prescribed.
 
Skin rash treatment is available at Immediate Care of Oklahoma. We serve patients from Edmond OK, Norman (24th) OK, Norman (HealthPlex) OK, West Moore OK, I-240 & Sooner Rd OK, Yukon OK, Valley Brook OK, and Bethany OK.