Sinus Infections Treatment Questions and Answers
If you have a sinus infection, come to Immediate Care of Oklahoma. Our kind and compassionate professionals are dedicated to delivering the highest level of service to each individual, at every visit. For more information,

call us

now or

schedule an appointment

online. We have convenient

locations

to serve you in Oklahoma City, OK.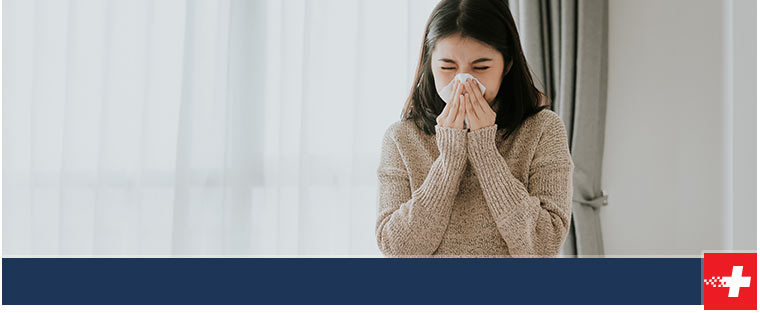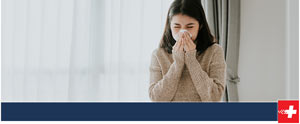 Table of Contents:
What are sinus infections?
What happens if sinus infections are untreated?
How long do sinus infections last?
How can you tell if a sinus infection is bacterial?
The nose is an essential organ that connects us to the world in a very unique way. It can gather lots of information from the environment through smells, which can tell us what the weather is like, if food has gone bad, or if there is a fire nearby. It is composed of several different sinuses, including the frontal, ethmoid, maxillary and sphenoid. Any one of these sinuses can be subjected to an infection, which often causes symptoms of facial pressure, mucous in the back of the throat (post-nasal drip), bad breath (halitosis), stuffy nose, cough and fever.
What are sinus infections?

A sinus infection, also known as sinusitis, is an inflammation of the tissue lining the sinuses. The sinuses are four paired cavities in the head that are connected by narrow channels. The sinuses make thin mucus that drains out of the channels of the nose, which helps keep the nose clean and free of bacteria. The sinuses are normally filled with air, but they can become blocked and filled with fluid. When that happens, bacteria can grow and cause an infection, which is known as bacterial sinusitis. If sinus tissue is inflamed, the nasal tissue is almost always swollen.
What happens if sinus infections are untreated?

If a sinus infection is left untreated, it can drag on for weeks or months. Sometimes, the infection will clear up on its own, but if the symptoms linger, rare complications can arise from the ongoing infection, such as:

• Eyes: The infection can spread to other parts of the face and affect the eyes, which may result in redness and vision disruptions. Severe cases could result in blindness.
• Brain: While it is rare, there are times when the infection spreads to the brain. This problem can cause life-threatening conditions, such as meningitis or a brain abscess.
• Treatments: The early treatment of a sinus infection typically includes a prescription or minimally invasive procedures. However, if the infection spreads, it might be necessary to have a CT scan and IV antibiotics.
• Recurring: In some cases, the symptoms of sinusitis improve, then quickly return. If not improving with medication, chronic sinus issues can result in a need for surgery.

Most sinus infections do not result in serious complications, but the possibility of an eye or brain infection should alert some people to seek treatment.
How long do sinus infections last?

The two different types of sinusitis, acute and chronic, have different durations. It is considered acute sinusitis if it lasts less than four weeks, while chronic sinusitis typically lasts more than 12 weeks.

In most cases, acute sinusitis resolves within ten days, but if it lasts longer, the possibility of a bacterial infection should be considered. Chronic sinusitis can last up to three months, and may be caused by environmental factors, including allergies or exposure to smoke.
How can you tell if a sinus infection is bacterial?

Sinusitis occurs when the sinuses become inflamed and blocked, which causes them to swell and fill with fluid. Most sinus infections are viral, but it is very difficult to differentiate between viral and bacterial sinusitis. Symptoms like bad breath, yellow or green mucus, fever and headache can occur with both bacterial and viral infections. Instead, doctors look at the duration of symptoms to determine the source of the infection. A viral sinus infection will usually start to improve after five to seven days, whereas a bacterial sinus infection will often persist for seven to 10 days or longer, and may actually get worse after the seven-day mark. If you have any question regarding sinuses and/or infections contact us today! We have 7 locations to better serve you: one in Edmond, OK; two in Norman, OK; one in Tecumseh, OK; two in Oklahoma City, OK; and one in Yukon, OK. We look forward to serving you! We serve patients from West Moore OK, Norman (HealthPlex) OK, Norman (24th) OK, Edmond OK, Yukon OK, I-240 & Sooner RD OK, Tecumseh OK, and Bethany OK.