Ringworm Treatment Q & A
You might know of ringworm as "athlete's foot" that occurs on the feet or "jock itch" that occurs on the groin. The condition is caused by a fungus and isn't serious so long as it's treated properly, like by one of our professionals here at Immediate Care of Oklahoma.

Call us today

. We serve patients from Norman OK, West Moore OK, Edmond OK, Yukon OK, Del City, OK, and Midwest City, OK.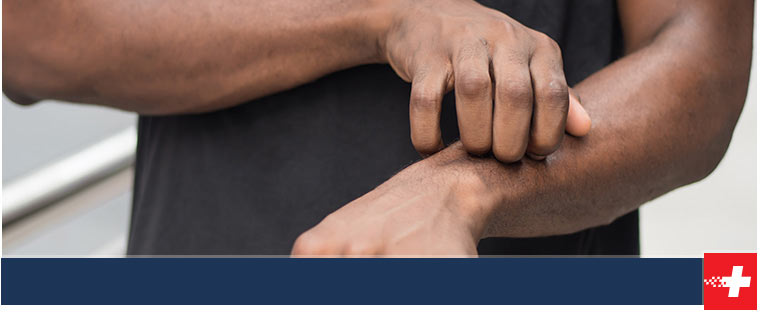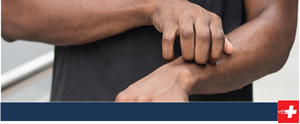 Table of Contents:
What cures ringworm fast?
How do you treat ringworm on a baby naturally?
Which medicine is best for ringworm?
Where can I get ringworm treatment in Norman, OK?
What cures ringworm fast?

For the quickest treatment, go to an urgent care clinic like ours! Urgent care treatment doesn't require an appointment, so you can just walk right in for care. You'll be treated with an antifungal medication right on the spot, or if necessary, you'll get a prescription for a stronger antifungal medication. Antifungal medication can treat ringworm quickly and easily in most cases.

When ringworm is treated properly, it takes about two to four weeks to clear up. It's important to treat ringworm properly, as otherwise, it can take months to clear up. Over-the-counter medications might not work very well, and sometimes a prescription medication is just necessary. In instances of an infection, an antibiotic may be necessary too.
How do you treat ringworm on a baby naturally?

When ringworm isn't treated properly or at all, it can stay around longer and spread to other areas of the body. It can also spread to other people, and there's a greater risk of this happening if the condition isn't treated properly or at all. Additionally, for untreated ringworm of the nails, nail deformities can occur, or for untreated ringworm of the scalp, permanent hair loss can occur. Keep in mind too that ringworm is very contagious by touch. With all that in mind, consider having ringworm treated professionally, especially if your baby has the condition.

For ringworm on a baby, you can ask a professional about a product approved for your baby's age. You can ask the professional about natural treatments too, but the research done on natural/home remedies is very limited and inconclusive. For example, breast milk isn't proven to be effective. Some natural remedies can have significant side effects for your baby, so it's important to talk to a doctor about treatment. Also, delaying proper treatment can cause complications, especially if a rash is infected. Preterm babies and babies with weak immune systems are very vulnerable to complications.
Which medicine is best for ringworm?

The best medicine for ringworm is a prescription medicine. Some over-the-counter medicines can work, but often not as well as prescription medicines. Most of the time, topical medications like antifungal creams or gels will work well for a patient. For ringworm of the scalp or nails, oral medicine might be best. Complementary to professional treatment is making lifestyle adjustments like washing your bedding and clothing to help disinfect your surroundings. We'll help you come up with a complete treatment plan when you come see us here at our clinic in Norman!
Where can I get ringworm treatment in Norman, OK?

Immediate Care of Oklahoma provides ringworm treatment near you. We have two locations in Norman at 800 24th Ave NW Norman, OK 73069 and at 3321 W. Tecumseh Rd. 125, Norman (HealthPlex), OK 73072. Call us, if you like, at the location nearest you. Since no appointment is required for treatment, you can come see us today for immediate care, no appointment necessary. We'll treat you as quickly as possible and have you on your way to recovery in next to no time.

We hope to see you soon here at Immediate Care of Oklahoma in Norman!