What Are the Reasons to Have an STD Test?
STD (sexually transmitted disease) test is a medical test that can help detect the existence of sexually transmitted illnesses. The test is typically advised for anyone who is sexually active or has been sexually active in the past. They may want to think about getting an STD test for a number of reasons, including confirming the absence of an STD, identifying and treating an STD to protect their partner, or keeping track of their health to stop the spread of STDs. A crucial component of managing your sexual health is getting an STD test. At Immediate Care of Oklahoma, we offer confidential STD testing. For more information,

contact us

or

schedule an appointment

online. We offer a range of medical diagnostic and treatment services at convenient locations in Oklahoma City, Ok.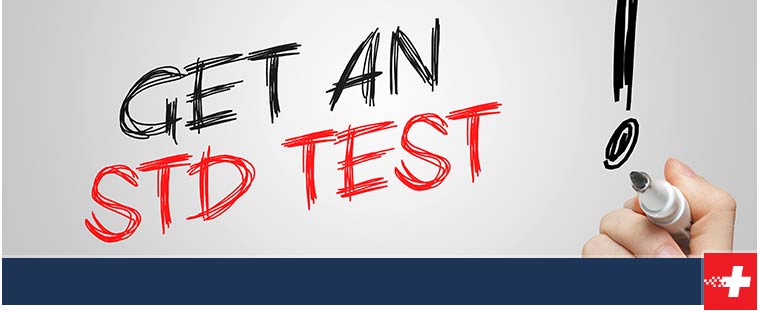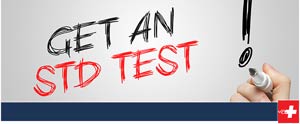 Table of Contents:
What are the first signs of an STD in a woman?
What are the benefits of getting tested?
Should I get STD tested if I have no symptoms?
How long do STD results take?
STD testing is usually very quick and painless, with only urine, blood, and swab samples being required to test for all possible STDs. It is important to ensure that you are being regularly tested for STDs when becoming intimate with new partners to ensure that even when asymptomatic, the spread of the infection can be halted as quickly as possible. If you are suffering from any symptoms associated with STDs, ensure you are tested and have the results before engaging in sexual activity with a partner and using protection as much as possible, especially if you haven't been tested in a while or are unsure of the status of your partner.
What are the first signs of an STD in a woman?

The first indicators in women that they may have contracted an STD is through abnormal discharge, odor, or irritation of the vulva, vagina, or anus. While it is common for women to have different discharge depending on their cycle or health, any noticeable changes should be checked, especially if the discharge is greenish or yellowish. Irritation of the vulva or vagina may appear as itching, a rash, or blistering. It is common for pain to be experienced during intercourse or urination. If the STD has been spread through oral sex, the throat may be sore as well. Bleeding that is not normal or easily associated with a period coming from the vagina could be indicative of an STD as well.
What are the benefits of getting tested?

Getting tested for STD's is vital for stopping the spread of the infection to others and for treating symptoms. Many STDs will take a while to show symptoms after contraction, so to avoid even developing uncomfortable symptoms, getting tested regularly and between partners is vital for early treatment. If you are exhibiting uncomfortable symptoms, getting tested can help determine the exact cause of the symptoms to treat the symptoms as soon as possible. Most STDs will only require a bout of antibiotics, making treatment very quick and easy. If left untreated, many STDs can lead to further problems that could be long-term or life-long if left for too long, such as problems with fertility, neurological manifestations, and mother-to-child transmission if untreated before conceiving. Being tested regularly for STDs offers peace of mind to ensure that you and your future partners are properly protected as much as possible from contracting infections.
Should I get STD tested if I have no symptoms?

It is common for STDs to be asymptomatic, so testing even without symptoms is highly recommended to stop the spread of the infection and to prevent long-term effects. Depending on which STD has been contracted, symptoms could appear within days, weeks, months, or even years after initial contraction. In which case, you could have a variety of partners to whom you're passing the infection without even realizing. Even if an STD is asymptomatic and dormant, they are likely to be caught on a test, where treatment can stop symptoms before they occur, and will prevent the long-term effects of untreated STDs. It is recommended that regardless of a lack of symptoms or possible exposure, you get tested for STDs each time you have a new sexual partner to ensure that you are not unknowingly passing on an infection to someone new.
How long do STD results take?

The length of time it may take to receive the results from an STD test is dependent on the type of test that is done and where the testing is offered. Clinics with on-site laboratories are able to provide results a bit faster since there is no need to transport the tests to secondary location. There are some rapid tests available for HIV testing that provide results within 30 minutes. Otherwise, most urine and blood testing will take several days to a week for results to be provided. Bacterial testing (common for diagnosing chlamydia, gonorrhea, and syphilis) typically takes several days to receive results, while viral testing (used for HPV, herpes, and HIV) is able to provide results within 1 to 2 days. Most clinics will let you know the estimated timeline for receiving results, typically offering to call you at the phone number you have provided to notify you of the results. 

To learn more, contact us or schedule an appointment online. We serve patients from West Moore OK, Norman (HealthPlex) OK, Norman (24th) OK, Edmond OK, Yukon OK, I-240 & Sooner RD OK, Tecumseh OK, Bethany OK and surrounding areas.