Rash & Allergic Reactions Treatment in Oklahoma City, OK
Come to Immediate Care of Oklahoma for Rash & Allergic Reactions Treatment in Oklahoma City OK. Our Experienced Doctors & Medical Staff Can Diagnose the Causes Behind Your Symptoms, and Then Provide the Appropriate Treatments. We Have Multiple Locations in OKC!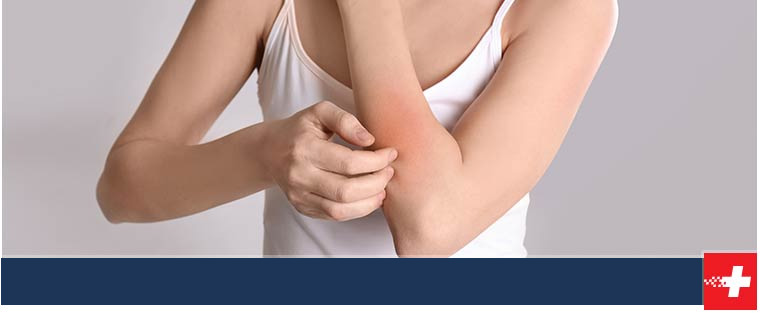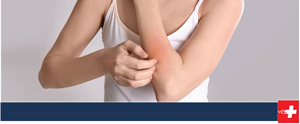 Have you or your child been suffering from a rash, allergies, or mild allergic reactions? If so, then there are a number of treatments available here at Immediate Care of Oklahoma. Our doctors can diagnose the causes of common rashes, and we can also provide allergy testing and treatments. For rash and allergic reactions treatment in Oklahoma City OK, come see us here at Immediate Care of Oklahoma.
What could be causing my rashes?
Generally, a rash is a result of skin inflammation, which can have a number of possible causes. The term "eczema" describes several different conditions that cause inflammation and rashes. A rash could also be caused by allergies.
If you are getting rashes repeatedly, then it is likely caused by an allergy. Some rashes are caused by an allergic reaction to a substance that irritates the skin. This particular kind of rash is called contact dermatitis. Some other rashes are caused by ingesting a substance that causes the immune system to overreact. Typically, this causes hives, which is another type of rash.
It can be difficult to determine the cause of a rash, so it's a good idea to have a rash looked at by a professional, like our doctors here at Immediate Care of Oklahoma! Once the cause is diagnosed, then treatment can be provided. The type of treatment depends entirely on the cause. For many patients suffering from rashes caused by allergies, corticosteroid creams can work well, and there are a number of other prescription treatments available.
How are allergies and allergic reactions treated?
Allergies and allergic reactions can be caused by different foods, dust, pollens in the air, and a number of other common allergens. Allergies and allergic reactions can occur when a person comes into contact with or ingests an allergen, and the body's immune system overreacts because it determines that the substance is harmful. Even if the substance isn't harmful, the body can react.
Many people suffer from seasonal allergies, which are generally mild. Other patients suffer from sinusitis, which is usually mild, but it can be very bothersome. Some people, especially children, can suffer from allergic reactions. Often, allergic reactions are caused by certain foods. The symptoms of allergies and allergic reactions can be treated by professionals.
Allergic reactions can be very serious. For example, anaphylaxis is a serious allergic reaction that requires emergency care. If you or someone you love is suffering from an allergic reaction and symptoms you believe could be life threatening, then you must call 911 and go to the emergency room (ER).
Minor allergies, like seasonal allergies, can be treated with antihistamines, corticosteroids, or decongestants. Saline nasal rinses can help patients suffering from congestion. However, these treatments address the symptoms of an allergy, and not the cause.
One of the most effective, long-term treatments is immunotherapy. This form of therapy helps a patient become tolerant of an allergen so he or she won't have a reaction to it anymore.
Can you provide rash and allergic reactions treatment in Oklahoma City OK?
Here at Immediate Care of Oklahoma, we can provide a number of prescription medications to help you address your rashes or allergies. We can also refer you to a specialist for immunotherapy. The first step is to come in for a quick appointment with us! Our clinic is a walk-in clinic, so you don't need to make an appointment ahead of time. Also, we're open 7 days a week for your convenience!
We have multiple locations in OKC, and you can visit our Locations page for their addresses and contact information. Just drop in for a same-day appointment, and we'll take care of you here at Immediate Care of Oklahoma!