4 Questions to Ask Your Urgent Care Doctor
Immediate Care of Oklahoma provides you with the high-quality healthcare services you require and serves you 7 days a week for non-life-threatening medical problems that require same-day diagnosis and treatment. We have a highly qualified staff of health care

professionals

who work with children, seniors, and adults. Consider visiting an urgent care center if you have a serious but non-emergency illness or injury. For more information,

contact us

now or

book an appointment

online. We have convenient

locations

to serve you in Oklahoma City, OK.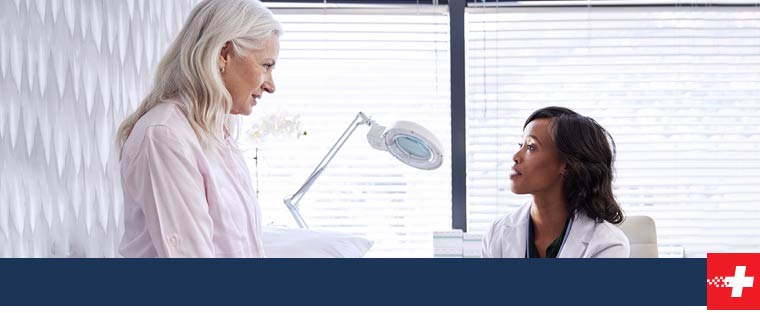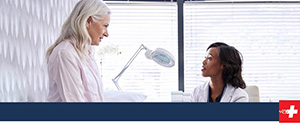 Table of Contents:
How does urgent care work?
What type of treatment do you offer?
What should I bring at the time of my visit?
Is urgent care covered by insurance?
When you need urgent care, Immediate Care of Oklahoma is here for you. Our team of experienced providers offer fast diagnosis and treatment for a wide range of medical issues. We provide excellent customer service and strive to make sure all our patients are seen promptly by the provider best suited to their needs. Whether it's an emergency or just a minor injury, our staff takes care of you quickly and efficiently. Our team is here to ensure your health and wellbeing are always taken into consideration. We understand that urgent care can be stressful, so our providers take the time to listen to your concerns and answer any questions you might have.
How does urgent care work?

Urgent care operates as a bridge between your regular physician and emergency room services. At Immediate Care of Oklahoma, the process begins as soon as you walk through our doors. First, you'll be greeted by our friendly reception staff, who will gather necessary information about your medical history and present condition. Then, you'll be seen by one of our experienced healthcare providers who will conduct a comprehensive evaluation. Depending on the severity of your condition, treatment may involve medications, minor surgical procedures, or other medical interventions, all of which can be provided on-site. Our team is equipped to handle a wide array of medical concerns in a timely manner, ensuring you receive the care you need, when you need it.
What type of treatment do you offer?

We offer a wide range of treatments to address various health concerns. Our services include, but are not limited to, treating minor injuries such as sprains, fractures, and burns, as well as managing acute illnesses like infections, allergies, and asthma attacks. We also provide diagnostic services including lab tests and imaging, and preventative healthcare such as vaccinations and health screenings. For more complex medical issues, we are able to stabilize patients and arrange for appropriate referrals or transfer to a hospital. Our goal is to provide comprehensive, high-quality care in a timely and efficient manner, ensuring your health needs are met promptly and appropriately.
What should I bring at the time of my visit?

It's essential to bring a few necessary items with you to ensure a smooth visit. You'll need to provide a form of identification such as a driver's license or passport. Also, carry your current health insurance card, if you have one. In addition, it's important to bring a list of your current medications, including the dosage and frequency. If you have any known allergies or a previous medical history of significance, please bring that information as well. This helps our providers better understand your medical background and deliver the most effective treatment. Lastly, if your visit involves a work-related injury, please bring any necessary paperwork related to your case.
Is urgent care covered by insurance?

Coverage for urgent care services can vary greatly depending on your health insurance plan. Many insurance providers do cover urgent care visits, but there might be stipulations or limitations. For instance, you may be required to pay a co-payment or meet a deductible. Additionally, coverage may also depend on whether the urgent care center is within your insurance network. We accept a wide range of insurance plans for your convenience. However, we strongly recommend that patients contact their insurance provider directly to understand the specifics of their coverage before visiting our clinics. For those without insurance, we offer affordable self-pay options to ensure everyone has access to the care they need.

At Immediate Care of Oklahoma, your health is our top priority. We are committed to providing accessible, high-quality medical care tailored to your needs. We understand that every moment counts in an urgent situation, and our team is always ready to assist you. If you require immediate care, don't hesitate to contact us or book an appointment online. We're here for you, offering expert medical care when you need it most. We have convenient locations to serve you in Oklahoma City, OK. We serve patients from West Moore OK, Norman (HealthPlex) OK, Norman (24th) OK, Edmond OK, Yukon OK, I-240 & Sooner RD OK, Tecumseh OK, and Bethany OK.