Progression of Flu Q&A
Do you have flu symptoms? Get treatment today! Call our team at Immediate Care in OKC or visit us online to book an appointment. At Immediate Care of Oklahoma, our Urgent Care clinics in West Moore OK, Norman (HealthPlex) OK, Norman (24th) OK, Edmond OK, Yukon OK, I-240 & Sooner RD OK, Tecumseh OK are dedicated to providing you and your family with honest, compassionate, efficient, respectful care.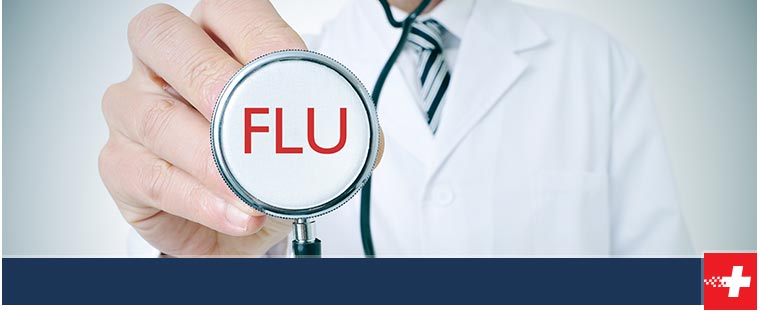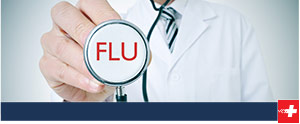 Table of Contents:
Who Is Most at Risk for the Flu?
When Should I Take Antivirals for the Flu?
When to Seek Immediate Care for the Flu?
Am I Still Contagious?
Who Is Most at Risk for the Flu?

Infectious diseases such as influenza attack the respiratory system – the nose, throat, and lungs. A stomach virus that causes diarrhea and vomiting is not the same as influenza, commonly known as the flu.

In most cases, flu symptoms resolve on their own. There are times, however, when influenza and its complications can prove highly serious. Young children aged 5 and younger, especially those under 6 months old, or older adults aged 65 and older are among those at high risk of serious flu-related complications.

Residents of long-term care facilities such as nursing homes, individuals with weakened immune systems, and pregnant or recently pregnant women are at high risk of complications. The flu may also disproportionately pose risk to those with previously existing chronic conditions like kidney disease, heart disease, asthma, diabetes, and liver disease, or those who are obese.

There are a number of factors that increase the risk of contracting influenza in the first place. Seasonal influenza tends to target seniors and young children, and those in certain working or living conditions such as those leading to being in close proximity with others. Weakened immune systems, chronic illnesses, and pregnancies, also increased the risk of contracting influenza.
When Should I Take Antivirals for the Flu?

Flu viruses can be prevented from reproducing with the help of antiviral drugs. In otherwise healthy children and adults, antiviral drugs may reduce the duration and severity of common flu symptoms when used as directed.

The use of antiviral drugs is recommended both for treating flu and preventing it. It is most effective to take antiviral drugs within 48 hours of the onset of flu symptoms, but they may still be beneficial if taken later in the illness. In addition to preventing severe flu complications, these medications may reduce the duration of the flu by one to two days.

You should speak with your doctor before flu season begins about flu vaccines and antiviral drugs, including side effects. It's important to call your doctor as soon as you notice flu symptoms. Although flu medications may prevent severe disease when taken after 48 hours of symptoms, they are most effective if taken within 48 hours.
When to Seek Immediate Care for the Flu?

In young and otherwise healthy people, the flu isn't usually an emergency. Patients over 65, pregnant women, and those suffering from chronic conditions or immunocompromised can die from the flu.

In some cases, early treatment may prevent complications, including bacterial pneumonia, superinfections, and death. It is also important to consult with a physician if you suffer from flu-like symptoms if you are otherwise healthy and smoke or vape.

Certain symptoms may suggest the need for immediate care even in otherwise healthy adults. Shortness of breath, difficulty breathing, pressure or pain in the abdomen or chest, confusion, persistent or severe vomiting, and dizziness, all suggest the need for prompt medical attention. If flu-like symptoms improve and then return, patients should also seek medical care.
Am I Still Contagious?

Droplets of influenza viruses are spread through the air when people cough, sneeze or talk. The germs can be inhaled directly or picked up from an object and then transferred to your eyes, nose, or mouth.

From the day before symptoms appear until about five days after they start, people with the virus may be contagious. Contagiousness may last longer in children and people with weakened immune systems.

At Immediate Care of Oklahoma, patients will be overseen by Dr. Kevin Penwell (D.O.) and a team of medical professionals to meet all flu-related needs. Contact us through our website to book your next appointment and get treatment for the flu today. We serve patients from West Moore OK, Norman (HealthPlex) OK, Edmond OK, Yukon OK, I-240 & Sooner RD OK, Tecumseh OK, Norman (24th) OK, and Bethany OK.