Primary Care Doctors Accepting New Patients in West Moore, OK
Immediate Care of Oklahoma is accepting primary care patients.

Call us

today or

visit us online

to book an appointment. We also accept walk-ins too! Our team of

medical professionals

offer a broad range of medical diagnostic and treatment services.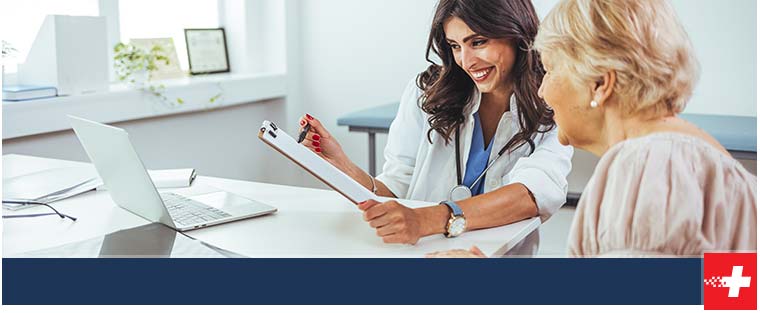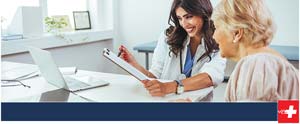 Table of Contents:
What are the main differences between a doctor and a primary care physician?
Why is it important to see a primary care doctor regularly?
Does your primary care doctor accept same-day appointments?

What are the main differences between a doctor and a primary care physician?

Health care professionals who practice general medicine are known as primary care physicians (PCPs). Our first stop for medical care is our primary care physician. A physician assistant or nurse practitioner can sometimes be a PCP, but most PCPs are doctors.
 
Your child should see a PCP for routine checkups or non-emergency medical care. A PCP can usually diagnose and treat mild fevers, coughs, rashes, shortness of breath, or nausea in children.
 
In most cases, PCPs can treat conditions in their own offices. In the event that they are unable to help, they can refer you and your child to a trusted specialist. Your PCP may oversee your child's care if he or she requires ongoing treatment or is admitted to the hospital, help you make treatment decisions, or refer you to other specialists if needed.
 
One of a pediatrician's most important responsibilities is preventing illnesses or conditions from developing through preventative care.
 
Different types of PCPs exist for different age groups. Family doctors treat patients of all ages, including infants, children, teens, adults, and the elderly. Pediatricians treat babies, children, and teens. PCPs are a type of medical professional relied upon for preventative care as well treatment for day-to-day illnesses or injuries.
Why is it important to see a primary care doctor regularly?

You'll have a long-term relationship with a primary care provider, who will help you stay healthy or get well when you're sick. You and your PCP will share responsibility for your physical and mental health.
 
Generally speaking, primary care providers cover all types of everyday health concerns. You can ask your PCP about infections, chronic conditions, or medicines. Your PCP will get to know much about you through regular visits, such as annual health checkups.
 
A primary care physician can identify potential health problems early before they become serious. A PCP can help you spend less time in the hospital and less money on medical expenses. PCPs provide comprehensive care throughout your life. Additionally, he or she will know if you require more advanced care, like surgery or specialist care.
 
PCPs can help you stay healthy and treat any health issues that arise. Regularly visit your PCP and make him or her a partner in your long-term care.
 
It is possible to detect and manage a wide range of health issues with the help of your PCP. PCPs can help you lead a healthier lifestyle, provide needed medications, screen for diseases, and recommend specialists if necessary. Make sure your PCP is a good match for your personality and needs.
Does your primary care doctor accept same-day appointments?

Visiting your primary care provider for checkups and non-urgent care should be your primary source of healthcare. Primary care physicians can place a patient's concerns and conditions in the context of their medical history due to continuity of care. Health outcomes are improved, costs are reduced, and access to healthcare is improved through primary care.
 
When it comes to treating basic, acute illnesses or injuries, primary care is usually a better option than going to the emergency room. Depending on the type of patient, a clinic accepts new patients differently. Patients are always welcome at Immediate Care of Oklahoma, a primary care clinic. As well as providing regular primary care services, Immediate Care of Oklahoma also offers same-day appointments and walk-in services to meet the needs of unexpected illnesses or injuries. Consequently, it's a great option for patients who need medical attention for minor injuries, illnesses, or emergencies. Call 911 or go to the emergency room if you are experiencing a potentially life-threatening situation.
 
Patients in West Moore, OK, can make same-day appointments at Immediate Care of Oklahoma.