Primary Care Walk-In Clinic in OKC
Immediate Care of Oklahoma provides primary care services and urgent care to children and adults. We are always here to meet your healthcare needs. For more information

call us

today or

walk- in

at a location near you.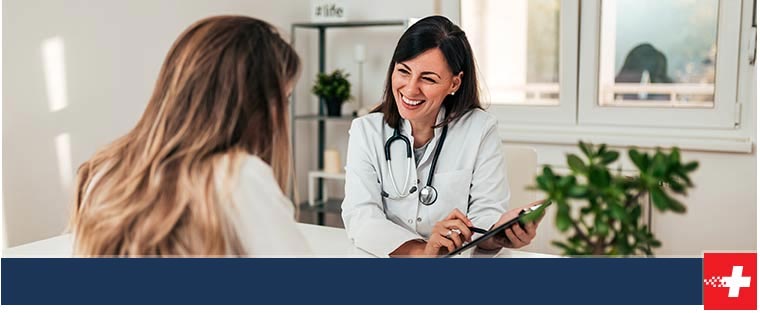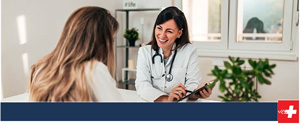 Sometimes your primary care physician just isn't available for an appointment anytime soon, so you'll have to schedule your appointment for a week or so later. When you're ill or injured and the situation is somewhat urgent, you're not going to want to wait a week or more, are you? In instances like this, it's just so much more convenient and prudent to go to a walk-in clinic instead. With Immediate Care of Oklahoma, you'll be able to get primary care on a walk-in basis without the need for an appointment and without wait times. You can come on by today, in fact!
What is primary care?
Primary care is the kind of healthcare your doctor/family physician provides. It can be care for common conditions, like the flu or sore muscles, so if you have any kind of minor, non-life-threatening illness or injury, you can get primary care. However, primary care is more than just that.
With primary care, patients can get physical examinations and other kinds of preventive healthcare that can prevent health conditions from occurring or worsening. And if a patient has a condition that has already gotten progressively worse and is now a chronic condition (like diabetes), a primary care doctor can help to manage the symptoms of the condition.
You and anyone else in your family of any age will benefit from primary care.
What is a walk-in clinic?
The problem with primary care is that most primary care physicians are available on an appointment basis, so you'll have to make an appointment in order to get service. But with a primary care walk-in clinic, primary care physicians are available on a walk-in basis instead. This means you'll be able to simply walk in for service and see a primary care physician right away, right on the spot!
Some primary care walk-in clinics can provide services most primary care physicians just can't provide, such as X-rays. We provide these services any many more here at Immediate Care of Oklahoma.
What services do primary care walk-in clinics provide?
These clinics provide the same kinds of services a primary care physician provides, and more. Here are some of the common services we offer here at our primary care walk-in clinic in OKC:
Treatments for common infections like urinary tract, ear, eye, and sinus infections
Symptom management for the flu and colds
Treatments for common injuries, such as stitches for minor cuts
Care for allergies and minor allergic reactions
Care for patients with asthma
Healthcare for motor vehicle accident injuries
Vaccinations, including flu shots
Family wellness advice
X-rays and lab testing
Workers' comp claims and employer drug testing
Physical exams such as pediatric physicals for children
And more
On top of all that, our services are available 7 days a week with extended hours to serve you better. We're available when you and your loved ones need us, so don't hesitate to come see us after work or school. Walk-ins are more than welcome!
Do you have a primary care walk-in clinic in OKC?
We actually have 2 clinics in the OKC area! They are at 5700 SE 74th St, Oklahoma City, OK 73135, and at 11808 S May Ave Oklahoma City, OK 73170 (South OKC). Both clinics are open 7 days a week, 8 am to 8 pm, and both accept walk-ins.
When you or a loved one needs primary care on a walk-in basis, come see us here at Immediate Care of Oklahoma. We'd be delighted to meet you and your family too, so bring them with you to meet one of our primary care physicians! We look forward to your visit!