Primary Care Doctors Accepting New Patients in Tecumseh, OK
Choosing a

primary care provider

that is right for you takes time, but over time, it will improve your health. We at Immediate Care of Oklahoma offer a wide range of

medical services

to meet your every healthcare need.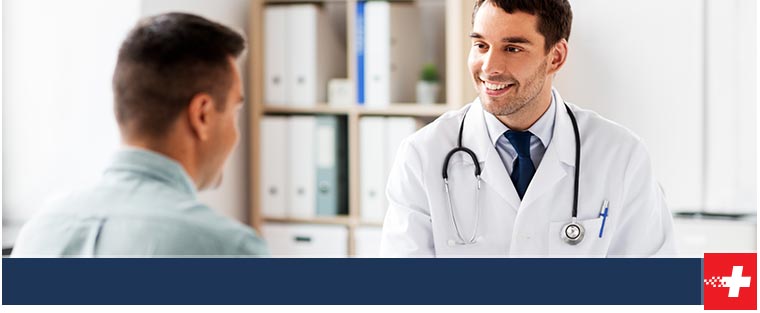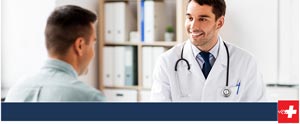 Table of Contents:
How can I find a Primary Care Doctor in Tecumseh who takes my insurance?
Does your primary care doctor accept same-day appointments?
How do I find a primary care physician?

How can I find a Primary Care Doctor in Tecumseh who takes my insurance?

The first step toward managing your health is choosing a primary care physician. It is your primary care doctor who you visit for most medical needs, including wellness visits and routine screenings, non-emergency illnesses like earaches and sore throats, and questions and concerns regarding your health. Your primary care physician will also refer you to a specialist if you have an HMO.
 
A patient-primary care relationship can last decades, but others will be short-lived if you change insurance or move. It is important to maintain a good relationship with your primary care physician, regardless of how long you plan to see him or her. Choose a physician whose expertise meets your health needs, is in-network with your insurance company, and you feel comfortable talking to.
 
You'll pay less out-of-pocket for visiting doctors whose rates are special, discounted rates with your health plan, or who are referred to as "in-network" doctors. Selecting an "in-network" doctor will help you avoid surprise "out-of-network" charges or paying in full out-of-pocket because the doctor you selected does not accept your insurance.
 
Blue Cross Blue Shield, Medicare, and many other major health insurance plans are accepted at Immediate Care. Most national and local insurance plans are accepted by Immediate Care. Please contact the clinic if you do not see your carrier on the list filed under "billing" on the website and would like to know if it is accepted.
Does your primary care doctor accept same-day appointments?

Patients should be able to schedule appointments on the same day they need to see their doctors. In some cases, healthcare requires an urgent approach guided by a trusted doctor. Due to this, some physicians always reserve some extra time each day for patients in need of same-day appointments.
 
Those who can't schedule an appointment for an illness or injury on the same day may have to go to the emergency room, urgent care, or walk-in clinic instead. Both patients and physicians benefit from same-day appointments for patients who need more immediate care.
 
Immediate Care of Oklahoma offers same-day appointments and walk-in services.
How do I find a primary care physician?

To ensure a successful first visit, new patients should prepare as much as possible. Patients visiting an urgent health clinic for the first time will not have access to their comprehensive health records. To ensure the highest quality of healthcare, the patient should gather as much information as possible about the appointment. Patients should bring documentation of their medical history and a list of their current medications. It is important for patients to be open and thorough during consultations with healthcare providers to ensure that nothing is missed.
 
Following a comprehensive examination and routine vital checks, patients can expect a diagnosis and treatment, which may include prescription medication and/or follow-up appointments. In addition, if you speak a language other than English, please have someone who speaks your preferred language accompany you to your appointment. New patients are often encouraged to bring a trusted family member or friend with them to their appointments, especially if they are elderly or have memory problems.
 
Primary care providers are responsible for managing daily health needs. Your medical costs will be lower if you remain in contact with your primary care provider for a longer period of time. Primary care providers can help you stay healthy, treat you when you're sick, and refer you for more advanced care when needed.