Pneumonia Specialist in Edmond OK
If You Are Suffering Form Pneumonia or Bronchitis Then Look No Further Than Immediate Care of Oklahoma. Our Experienced Doctors & Medical Staff Treat Patients on a Walk in Basis.

Call Us

or Walk in at 805 W Covell Rd Edmond, OK 73003.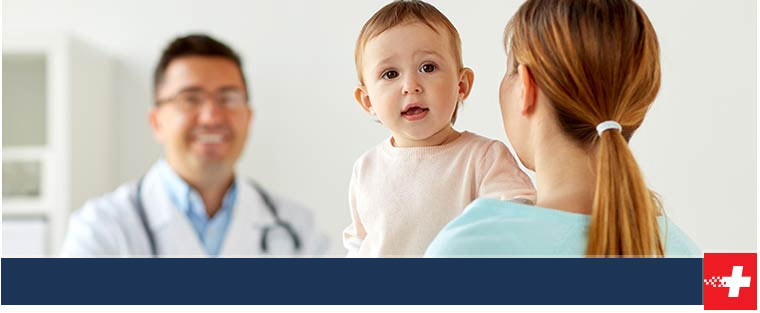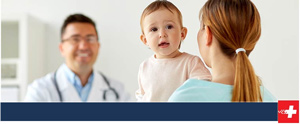 Table of Contents:
What are the symptoms associated with pneumonia?
How is pneumonia treated?
Do you have a pneumonia specialist in Edmond, OK?
Sometimes immediate care is necessary, such as when a patient has a minor case of pneumonia. Immediate Care of Oklahoma can provide the kind of immediate care you'll need for conditions like bronchitis or pneumonia, and we'll be able to see you right away, as an appointment isn't necessary. You can come see us today if you're experiencing any of the minor symptoms of pneumonia and need to see a pneumonia specialist in Edmond OK!
What are the symptoms associated with pneumonia?

As a type of lung infection, pneumonia is caused by bacteria, viruses, or even some fungi, or by inhaling certain chemicals. The infection causes inflammation in the lungs, and this causes the lungs to fill with fluid. A patient might have difficulty breathing, which is one of the most common symptoms of pneumonia. There are other symptoms too, such as fever, fatigue, yellow or green mucus, chills, shortness of breath, sweating, headache, loss of appetite, confusion, and coughing. Often the coughing will cause chest pain.

Age is actually a factor in which symptoms a patient will get. Children 5 years of age or younger might experience fast breathing or wheezing, and infants may experience vomiting or difficulty with eating or drinking. Senior patients might not even have any immediately noticeable symptoms, but they might have a low body temperature, and if you pay close attention, you might notice they're experiencing some confusion.

Usually, the symptoms of pneumonia are mild, but there are some factors that make pneumonia life-threatening. Patients who smoke or have lung disease, chronic lung problems, heart disease, or a weakened immune system may be at great risk. Chemotherapy patients, as well as infants, children, and patients 65 or over may also be at great risk. These patients require emergency medical care at a hospital because their case of pneumonia could be life-threatening.
How is pneumonia treated?

So long as you're certain that your case of pneumonia isn't life-threatening, you can come to immediate care for treatment. The particular treatment you'll receive depends on your particular case.

For example, with bacterial pneumonia, a prescription antibiotic will be prescribed. For viral pneumonia, sometimes the best treatment is rest and easing the symptoms with cough medicine, aspirin, ibuprofen, or acetaminophen. A prescription antiviral medication might be best for more serious viral cases. If you come see us at Immediate Care of Oklahoma and need a prescription for your case of pneumonia, one of our immediate care doctors can fill one out for you.

Because treatment varies depending on the particular case of pneumonia, professional diagnosis is important and self-diagnosis is never recommended. Also, professional treatment means you won't put yourself at risk of other health complications by taking the wrong medication. We provide this kind of professional care here at Immediate Care of Oklahoma. One of our pneumonia specialists can diagnose the condition easily, ease your symptoms, and medicate you for your particular case.
Do you have a pneumonia specialist in Edmond, OK?

Yes, we do. Our specialists at our Edmond clinic can treat minor, non-life-threatening cases. This clinic is located over at 805 W Covell Rd Edmond, OK 73003. You can reach us and call us, but you don't have to call us for an appointment. As an immediate care and walk-in clinic, we're able to see patients without the need for an appointment. You can come right in for immediate care anytime Monday to Sunday, 8 am to 8 pm.

We look forward to your visit with us, and if you're bringing in a family member for treatment, we look forward to meeting you both!