Pneumonia Treatment Specialist Questions and Answers
Our board-certified physicians have years of experience and plenty of skill when it comes to treating pneumonia and would be happy to help find you relief so you can breathe easy again. For more information,

call us

! We serve patients from Edmond OK, Norman (24th) OK, Norman (HealthPlex) OK, West Moore OK, I-240 & Sooner Rd OK, Yukon OK, Valley Brook OK, and Bethany OK.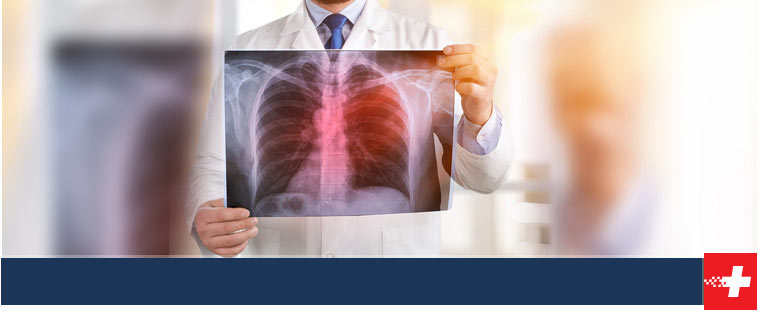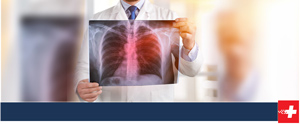 Table of Contents:
Will my lungs ever recover from pneumonia?
What are the 4 stages of pneumonia?
What triggers pneumonia?
Will my lungs ever recover from pneumonia?

In most pneumonia cases, even severe ones, the lungs of pneumonia patients completely recover. That said, it may take a while before that happens, especially for older adults or those with an underlying medical condition. Even though treatment should neutralize the viral or bacterial infection within one to two weeks, the effects of pneumonia can sometimes continue long after the infection is gone. If you are one of the lucky ones, you should feel fine returning to regular activity within a week. For others, it could take a month to six weeks before your lungs start feeling normal again, and up to six months before your energy levels return to normal.

With that being said, it is critical not to rush your recovery! Instead, we urge you to listen to your body and rest whenever you feel weak or tired. Our board-certified physicians and nurse practitioners would be more than happy to provide expert medical guidance and treatment to ensure you make a complete recovery from pneumonia in due time!
What are the 4 stages of pneumonia?

The early stages of pneumonia can be challenging to distinguish from the common cold or respiratory infection, as you may experience a fever, cough, headache, or weakness. However, the symptoms typically get worse quickly when pneumonia is the culprit. As such, it is critical to seek medical attention if your cold symptoms worsen significantly after a day or two. In total, there are four stages of pneumonia, which are as follows:

Congestion: also referred to as the consolidation stage, congestion occurs within 24 hours of the infection when pus begins to build-up in the alveolar sacs due to an inflammatory response to the infection. This stage is characterized by coughing, rapid breathing, a heavy feeling in the chest, loss of appetite, and fatigue.

Red hepatization: As red blood cells enter the pus-filled alveolar sacs as your body begins to fight the infection, it gives the lungs a deep red appearance, resembling the liver. During this stage, which occurs two to three days after congestion, you or your loved one may experience an increasingly wet cough, shortness of breath, extreme fatigue, fever, chills, headache, weakness, muscle aches, sweating, and potentially blue lips or fingernails caused by low oxygen levels in the blood, in which case you should call 911 or go to your nearest emergency room immediately.

Grey hepatization: Once the red blood cells disintegrate inside the lungs, they turn a greyish color. Immune cells remain, and symptoms likely persist during this stage, which occurs two to three days after the red hepatization stage.

Resolution: During this final stage, your immune cells are finally starting to rid your body of the infection, though you may continue to experience a wet or productive cough until you have completely recovered.
What triggers pneumonia?

There are three primary triggers of pneumonia, namely, bacterial, fungal, or viral infections.

Bacterial pneumonia is most commonly caused by the bacteria known as Streptococcus pneumoniae that lives in the upper respiratory tract. Bacterial pneumonia often affects those recovering from surgery, afflicted with respiratory disease, or have a weakened immune system.

Fungal pneumonia often affects individuals with chronic medical conditions, compromised immune systems, or those commonly exposed to contaminated soil or bird feces. The types of fungi that can cause pneumonia are Coccidioidomycosis, Histoplasmosis, Cryptococcus, and Pneumocystis jirovecii.

The most common cause of viral pneumonia is the seasonal influenza virus, but it can also be caused by the respiratory syncytial virus (RSV), especially in children.

If you require a pneumonia specialist's services, we welcome you to come to Immediate Care of Oklahoma! No appointment is necessary, as we happily accept walk-in appointments at all seven of our locations in Edmond, Norman, Yukon, and Oklahoma City.