Pink Eye Treatment Questions and Answers
It totally makes sense to feel impatient about your symptoms going away, and urgent care clinics like Immediate Care of Oklahoma are here to help! For more information,

call us

! We serve patients from Edmond OK, Norman(24th) OK, Norman(HealthPlex) OK, West Moore OK, I-240 & Sooner Rd OK, Yukon OK, Valley Brook OK, and Bethany OK.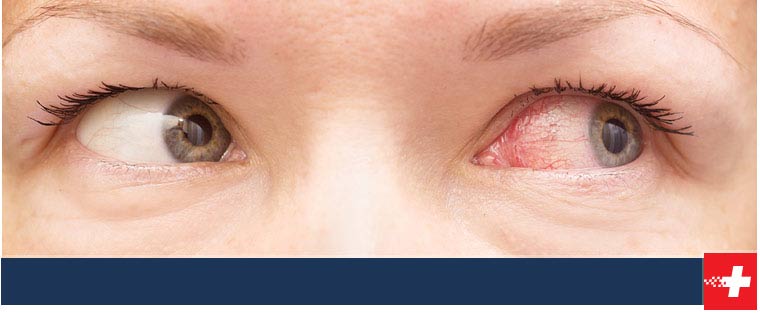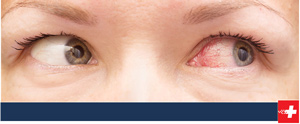 How long does pink eye last?
Depending on the severity and type of pink eye, the duration of the infection often varies. As such, most pink eye cases go away within one to two weeks, but some more severe can take three weeks or longer before they improve. If your pink eye symptoms worsen or do not improve after a few days, be sure to make an appointment to see a doctor or come to an urgent care clinic for a walk-in appointment at your earliest convenience.
Will pink eyes go away on its own?
Mild cases of pink eye can go away on their own or with over-the-counter (OTC) medication. That said, it may still be of benefit to see a doctor for mild cases of pink eye, as they can provide expert medical guidance on what you can do to improve your symptoms while also guiding you to which over-the-counter medications will help you most. Moreover, they can also let you know whether your conjunctivitis case is mild or requires medical treatment.
When medical treatment is required for pink eye, the options vary according to the type of conjunctivitis present, namely, allergic, bacterial, or viral. The most common type of pink eye is adenoviral conjunctivitis, which is typically treated with oral or topical antiviral medication if the infection is caused by a serious virus, such as herpes simplex virus or varicella-zoster virus.
For bacterial cases of pink eye that do not improve with OTC medications, antibiotics are typically prescribed. Antibiotics are not used to treat viral cases of pink eye, as they are ineffective at treating any infection that is not bacterial and can even be harmful by causing antibiotic resistance in the immune system.
Allergic conjunctivitis that does not go away on its own is often treated with antihistamines or other anti-allergy medication, usually in the form of eye drops.
Should I see a doctor for a pink eye?
While it may not always be necessary to see a doctor for pink eye, it is still advantageous for your health to get a doctor's expert opinion on your case of conjunctivitis. With that said, mild cases often go away without medical treatment, but you should definitely see a doctor for pink eye if you are experiencing any of the following symptoms:
Blurred vision or heightened sensitivity to light
Extreme redness in one or both of your eyes
Fever
Moderate to severe pain in one or both of your eyes
Symptoms that do not improve after 24 hours of taking antibiotics for bacterial conjunctivitis
Symptoms that worsen or do not improve after a few days
You should also see a doctor about conjunctivitis if you have a compromised immune system or if you have a pre-existing eye condition that increases your risk of having a severe reaction to pink eye.
If you need medical attention for pink eye, we can provide that for you at Immediate Care of Oklahoma! We welcome you to come to one of our six different clinics for a walk-in appointment at your earliest convenience. You can find us in Oklahoma City, Edmond, Norman, and Yukon, Oklahoma!