Pediatric Urgent Care Norman, OK – Near OKC
Children's Urgent Care Near OKC in Norman on Tecumesh Road. Call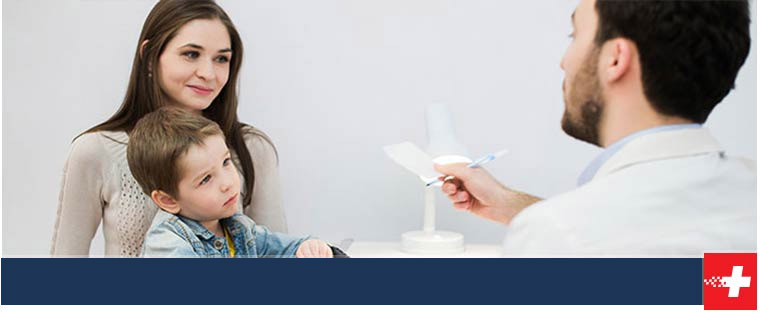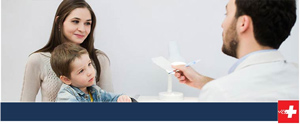 When your child is injured or ill, it can be one of the most stressful experiences for a parent. On top of that stress, it can also be hard to schedule an appointment at your child's primary care provider as soon as possible, since they are usually racked up in appointments. But finding a convenient alternative to a primary care provider or hospital urgent care center does not have to be hard in the Norman, OK area!
At Immediate Care OK in Norman on Tecumseh Rd, our team knows just how stressful it can be to help your child when they are ill or injured. Rather than rushing to a hospital urgent care center and waiting for hours before a physician is available, we welcome you into our family friendly clinic located on Tecumseh Rd in Norman, OK. Our walk-in pediatric urgent care clinic is open during flexible hours to better suit your family's busy schedule. We know that your child's health does not rely on a 9 to 5 schedule, so our pediatric clinic does not either. From sore throats to sprained ankles, Immediate Care OK in Norman has you covered.
Keeping your child's health in tip-top shape is our specialty at Immediate Care OK in Norman. All of our doctors are Board Certified and have extensive experience working in pediatric emergency medicine, as well as providing hands-on treatment to children, from toddlers to teenagers. Some of the common pediatric urgent care illnesses and injuries that we can help diagnose and treat at our walk-in clinic include:
Asthma
Allergic reactions
Bronchitis
Sore or strep throat
Flu and cold
Earaches
Eye infections
Pink eye
Sinus infections
Headaches
Stomach pain
Nosebleeds
Urinary tract infections
Minor burns and breaks
Vaccinations
The list above is just an introduction to our pediatric urgent care services, and does not include primary care services. We also offer physicals, travel check-ups and medical advice for children and parents. Keeping up to date on your child's nutrition and dietary needs is a large part of maintaining good health early on, so our doctors and nurses are happy to answer any questions that you may have. In addition, we offer on-site laboratory testing for children and X-rays. From diabetes testing to cholesterol testing, our team can provide same day results to keep your child's health up-to-date.
While keeping up with your child's health can be stressful at times for a parent, our medical professionals at Immediate Care OK aim to help you throughout the process and simplify pediatric urgent care in Norman, OK. Our team is made up of knowledgeable doctors, nurses and technicians. We know how important it is to have your child feeling healthy and happy every day of the year, and offer a variety of payment options and insurance coverage at our pediatric urgent care clinic. Our doctors at Immediate Care OK hope to help your child feel healthy again soon! Please walk into our clinic today for confidential and compassionate medical services.