Pediatric Urgent Care Moore, OK
Immediate Care of Oklahoma Is a Walk-in Clinic with Doctors Who Care for Children in the OKC Metro Area. We Have

Multiple Urgent Care Clinics

Near You Open 7 Days a Week!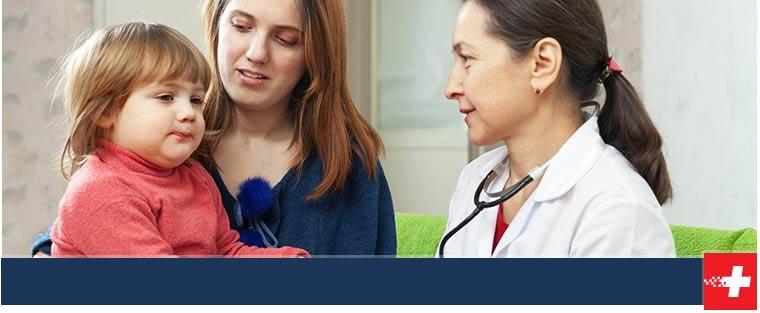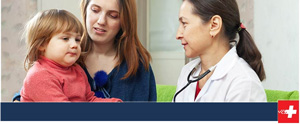 Table of Contents:
What serviced do you offer at your Urgent Care?
Do I need to call my regular doctor first to get permission?
Do you take insurance?
It can be stressful when your child gets hurt or is sick, especially when it happens after hours and you don't have access to your pediatrician. In times like these, you may not be sure where to go. Unless it's an emergency, you shouldn't go to the ER. Go to the ER immediately if your child is dehydrated, having difficulty breathing, showing signs of listlessness and lethargy, or has changed in the way he responds to you or in the way he responds to noise or visual stimulation.
In situations that are non-emergency, you can visit an urgent care center. If you are in Moore, OK, visit Immediate Care of Oklahoma. We offer pediatric urgent care services on a walk-in basis (no appointment necessary) and we are open late 7 days a week so you and your child will always have access to medical care. You may have questions about what to expect an urgent care center, however, so we have compiled some common questions and answers below.
What serviced do you offer at your Urgent Care?

At each of our locations, we have a skilled and experienced team of medical professionals with pediatric, emergency, and family practice qualifications. At Immediate Care of Oklahoma, you will always be seen promptly by high-qualified physicians and nurses. Our on-site lab and radiology services give us the ability to provide you with accurate, same-day diagnosis and comprehensive treatment plans to make sure your child will feel better faster. We can diagnose and treat many illnesses and injuries, including, but not limited to:

• Sore throat
• Strep throat
• Flu and cold
• Earaches
• Allergies
• Asthma
• Eye infections and pink eye
• Sinus infections
• Headaches
• UTIs
• Minor burns
• Nosebleeds
• Minor breaks
• Sprains and strains

We can also provide childhood boosters and vaccinations and primary care services, physicals, and health and wellness advice.
Do I need to call my regular doctor first to get permission?

If you have a regular pediatrician or family doctor, you can always try calling their office for help or an appointment if your child is sick or hurt. However, if your doctor's clinic is not open, then you do not need to wait until they are to visit an urgent care center to get treatment for your child. Urgent care centers are there to provide access to quality medical care when your regular doctor is unavailable, but your child isn't experiencing a medical emergency. We will send your child's pediatrician or family doctor your child's diagnosis and treatment plan so your doctor will know what treatment she received so your child will receive seamless and accurate continued care even after you have left.
Do you take insurance?

At Immediate Care of Oklahoma, we believe that everyone should have access to superior healthcare services when they need it most. This is why we accept most national and local healthcare plans, including Blue Cross/Blue Shield, Cigna, Aetna, Pacificare, United Healthcare, Tricare Prime, and Medicare. If you are unsure if we accept your insurance, you can call ahead to one of our clinics and we will be happy to help. We also offer affordable self-pay options for our uninsured patients, and monthly specials, so keep your eye on our website to see what we're offering.

You can trust in the care your child will receive from our pediatric and emergency care physicians and highly trained medical staff. If you live in the Moore area of OK and your child is sick or hurt and needs to be seen immediately, then visit Immediate Care of Oklahoma on May Ave.