Nearest Urgent Care in Bethany, Oklahoma
Immediate Care of Oklahoma is specialized in urgent care services, injuries and illness treatments, wellness shots, cold & flu treatment and many more. For more information,

call us

or schedule an

appointment online

.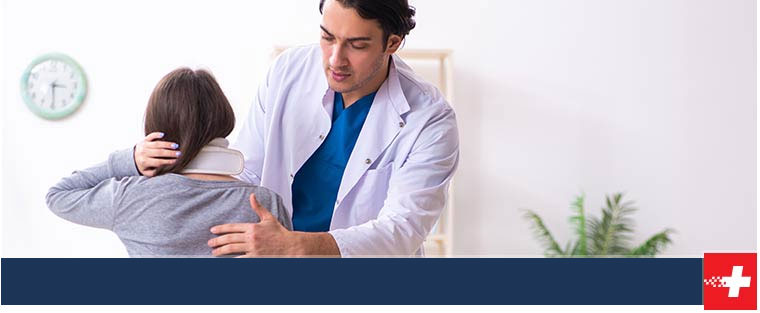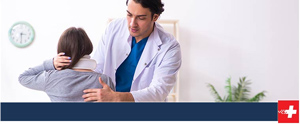 Perhaps you need to see your doctor but do not want to travel across the city. Or maybe your primary doctor's office is closed, but you would rather not spend half a day in the emergency room. In either case, an urgent care clinic in your neighborhood is an excellent choice to receive thorough and efficient medical attention. If you live near Bethany or Yukon, Oklahoma, the medical professionals at Immediate Care of Oklahoma would be happy to provide you with medical care!
How does urgent care work?
Urgent care clinics are designed to reduce the volume of patients that visit the emergency room for non-life-threatening medical concerns. They do this through extended hours, walk-in appointments, and catering to individuals with urgent but non-life-threatening medical situations. Whereas emergency rooms are obligated to prioritize patients according to the severity of their medical concerns, urgent care clinics reroute all life-threatening medical matters to the emergency room. By doing so, urgent care clinics can see patients much more efficiently on a first-come, first-served basis, while also allowing emergency room doctors and nurses to focus exclusively on saving lives.
Not only do urgent care clinics help emergency rooms and patients with pressing but non-life-threatening medical concerns, but they also serve to supplement the services of your primary care physician. In times when it is unrealistic to wait for your primary care physician's next available appointment, an urgent care clinic can provide same-day appointments for nearly any non-life-threatening medical issue. Typically, urgent care clinics also offer a more comprehensive set of services than most primary care clinics, such as x-rays, EKGs, and lab diagnostic services.
Do I need to make an appointment for urgent care?
One of the benefits of urgent care is that you can make an appointment on the spot when you arrive at our clinic! As such, you do not need to make a prior appointment to see a doctor at an urgent care clinic. Most patients are able to see a doctor within 30 minutes of arriving at an urgent care clinic and do not spend more than one hour at the clinic! Of course, if you wish to make a prior appointment, you can do so, but it is unnecessary. At Immediate Care Immediate Care of Oklahoma, we accept walk-in, telemedicine, and in-office appointments!
Does urgent care accept insurance?
Nearly every urgent care clinic you find will accept insurance! At Immediate Care Immediate Care of Oklahoma, we accept most major health insurance plans, including Aetna, BlueCross/BlueShield, Cigna, Medicare, etc. For a full list of medical insurance companies that we partner with, visit our Insurance page. If you don't have insurance, we also offer self-payment options to help make the financial side of things more manageable for you.
How do I know if my medical concern is life-threatening?
While in some cases, you will know that your medical concern is life-threatening, other times, it is not as obvious! The following is a list of symptoms that would be considered life-threatening:
Chest pain (squeezing or crushing sensation)
Coughing up or vomiting blood
Difficulty breathing or shortness of breath
Deep wound or wound that won't stop bleeding
Numbness down one side of the body
Seizure
Severe abdominal pain
Sudden blurred vision
Severe burns
Sudden dizziness, weakness, or loss of balance
For any urgent medical concern that is not life-threatening, we welcome you to Immediate Care Immediate Care of Oklahoma! We have clinics in multiple locations throughout Oklahoma City, including our clinic near Bethany, which can be found at 10616 US Highway 66, Suite 100, in Yukon, Oklahoma. Our clinics are open seven days a week, from 8:00 AM to 6:00 PM.