Nearest Urgent Care Arcadia, Oklahoma
Immediate Care of Oklahoma specializes in urgent care services, injuries and illness treatments, wellness shots and many more. For more information,

call us

or schedule an

appointment online

.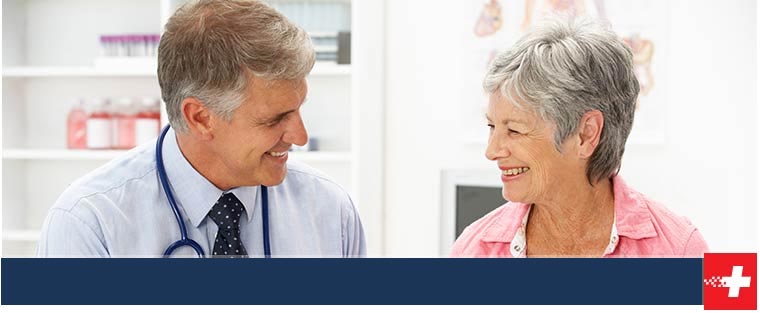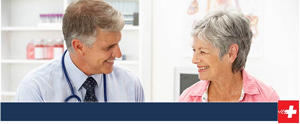 Whether you don't have a primary care physician and are in need of urgent medical attention or your primary care physician has no immediate availability, urgent care clinics were designed with you in mind! Whatever your medical concern, our physicians and medical professionals at Immediate Care of Oklahoma can provide expert medical attention to help you feel better!
What kind of medical staff does an urgent care center have?
Urgent care centers almost always have at least one medical doctor on staff, as well as a range of nurse practitioners, nurses, physician's assistants, and other medical professionals, depending on the services provided. At Immediate Care of Oklahoma, all of our facilities have at least one board-certified medical doctor present on-site. Our doctors have a variety of specialties, ranging from osteopathy and cardiology to family medicine and pediatrics! You can rest assured that all medical professionals at our urgent care centers are fully licensed, trained, and educated to provide you with the expert medical attention!
How long are the wait times at an urgent care clinic?
Unlike the emergency room, which prioritizes patients according to the severity of their illness or injury, urgent care clinics operate on a first-come, first-served basis. As such, this enables them to see patients with much more efficiency and reduces the amount of time each patient spends in the waiting room. According to the 2019 benchmarking report from the Urgent Care Association, 92% of patients are able to see a physician or medical professional within 30 minutes of their arrival at the clinic, and 97% complete their visit to the clinic within one hour! If you have ever spent time in an emergency room for something non-life-threatening, you likely know that it usually takes much longer before you see a doctor in that setting.
When should I visit an emergency room instead of urgent care?
While emergency rooms are notorious for long wait times, they provide an absolutely essential service in saving the lives of those experiencing life-threatening situations. Moreover, urgent care clinics are not equipped to handle life-threatening medical emergencies. Consequently, you should go to the emergency room for any life-threatening medical emergency, including if you are experiencing any of the following symptoms:
Acute chest pain (with crushing or squeezing sensation)
Coughing up or vomiting blood
Deep cuts or bleeding that doesn't stop
Difficulty breathing or shortness of breath
Numbness on one side
Seizures
Severe abdominal pain
Severe burns
Sudden blurred vision
Sudden dizziness or weakness
Sudden and severe headache
Do you provide telemedicine at Immediate Care Urgent Care?
We sure do! If you have an urgent medical concern but would rather not brave the outside world to receive medical attention, one of our doctors would be happy to meet with you via telemedicine. Visit our Telehealth services page for more information or call one of our locations directly!
Do you accept health insurance at Immediate Care Urgent Care?
We proudly accept most major health insurance plans at Immediate Care of Oklahoma, including Aetna, Cigna, Medicare, and Tricare! For a complete list of the medical insurance companies that we partner with, visit our Insurances page. If you don't see your specific plan on that list, contact the financial co-ordinator at the Immediate Care clinic of your choice.
If you are looking for an urgent care clinic near Arcadia, Oklahoma, we welcome you to Immediate Care of Oklahoma! We have clinics at multiple locations in Oklahoma County. You can schedule either telemedicine or in-person appointments with us through our website, by calling us, or simply walk-in to see one of our physicians.