Nausea, Vomiting and Diarrhea Treatment in I-240 & Sooner Rd, OK
Being sick is definitely no fun, especially when the symptoms include nausea, vomiting, or diarrhea. Immediate Care of Oklahoma treats the symptoms of sickness and can diagnose the cause of your case easily. Come see us today, no appointment necessary. We are located at 5700 SE 74th St, Oklahoma City, OK 73135.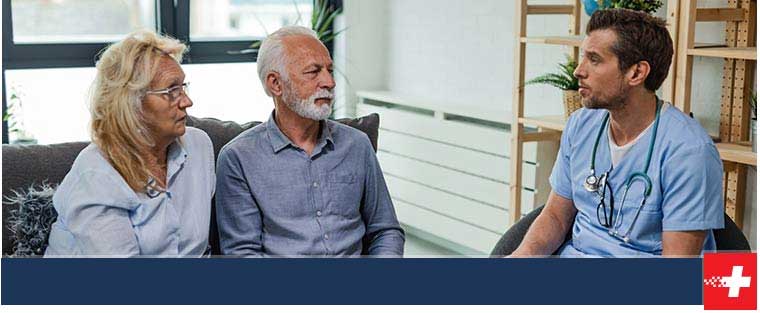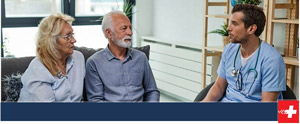 Are nausea, vomiting, and diarrhea related?
Yes, they are. Usually, nausea occurs before vomiting and is one of the initial signs of sickness. It's uncommon for someone to vomit without feeling nauseous first, but it can happen. When a person feels nausea, it can seem like an unsettled feeling in the stomach, and this can be followed by vomiting. After that, another common symptom of sickness is diarrhea. All three of the symptoms can be associated with one another, but sometimes one occurs without the others occurring.
What causes nausea, vomiting, and diarrhea?
Nausea can be associated with different conditions like injuries, infections, and illnesses. For instance, a person might suffer a concussion or a stomach flu and experience nausea as a symptom. Nausea can go away by itself, but it might be better to have it and the cause treated professionally. Lingering or frequent nausea can be a sign of a chronic health condition, and this definitely requires professional care.
Vomiting can be associated with the same issues that cause nausea. The flu and food poisoning are common causes of vomiting. A less common cause is morning sickness. These issues are well understood and can be addressed by professionals like ours here at Immediate Care of Oklahoma.
The common causes of diarrhea include viruses, bacteria, some medications, lactose intolerance, and food poisoning. There are other possible causes of nausea, vomiting, and diarrhea, so if you have one or more of these symptoms, you may want to have the issue professionally diagnosed and treated.
How are nausea, vomiting, and diarrhea treated?
Because there are so many possible causes of these symptoms, there are different treatments for each and every cause. The sudden onset of severe nausea which affects your ability to walk or stand may require immediate medical attention. Vomiting with blood may be a sign of a severe medical problem, and another sign of a serious issue may be frequently vomiting without any onset of nausea. Sometimes these issues require emergency care at the ER (emergency room). Generally, nausea, vomiting, and diarrhea can be treated at immediate care clinics, though.
The most common treatments we provide at our clinic include medications, including prescription medications. The type of medication we'll offer depends on the particular cause of your symptoms. Viral causes must be treated differently than bacterial causes, for example. Regardless of the cause, so long as your symptoms are mild, we can help you here at Immediate Care of Oklahoma!
Do you offer nausea, vomiting, and diarrhea treatment in I-240 & Sooner Rd, OK?
Yes, Immediate Care of Oklahoma has a location at 5700 SE 74th St, Oklahoma City, OK 73135, and we can treat those symptoms and their causes here. Our availability is one of the qualities that makes us special, as we're available to you and your family 7 days a week, 12 hours a day! Also, no appointment is necessary for you to see us, so you can just come by whenever you're ill and need our care. We'd be happy and able to see you today, so don't hesitate to come by right away!