Minor Illness Treatment Questions and Answers
A minor illness may not be serious, but it is important to get medical attention. Immediate Care of Oklahoma is the OKC Metro Area Leader in Urgent Medical Care for you and your family.

Call us

today or visit us online to

book an appointment

.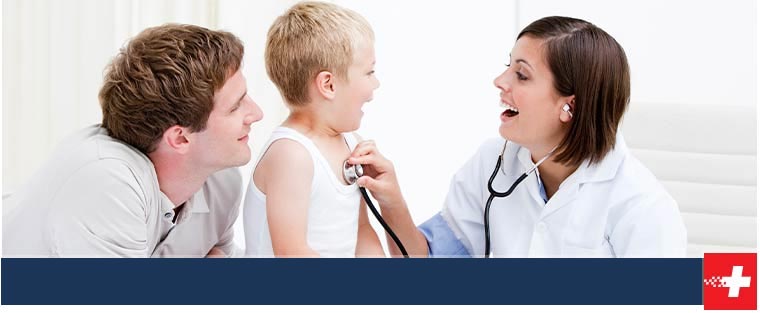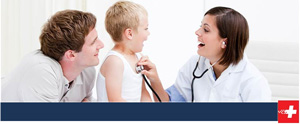 Table of Contents:
What is a minor illness?
Where can I get treatment for a minor illness?
Does urgent cares provide treatment for minor illnesses?

What is a minor illness?

A minor illness is one that isn't life-threatening and can be easily treated by a family doctor or primary care physician. Minor illnesses can include allergies, ear infections, headaches and migraines, fevers under 104, nausea and vomiting, sinus infections, sore throat and cough, strep throat, respiratory infections and urinary tract infections. A minor illness is one that can go away on its own, depending on the reason for the symptoms, or may require a course of antibiotics or some other form of medication prescribed by a doctor. These types of illnesses can be diagnosed and treated through your family doctor, a walk-in clinic or urgent care if symptoms have persisted for a few days without relief from over-the-counter medications. The doctor overseeing your case will ask some relevant health questions and perform a physical exam to check for additional symptoms or signs that will help them determine the cause of the illness. In some cases, samples may be taken and sent off to the lab for testing, such as a throat swab, to confirm the diagnosis. Minor illnesses will generally clear up quickly and without complications so the sufferer can return back to their normal routine and tasks in short order.
Where can I get treatment for a minor illness?

There are several options for the diagnosis and treatment of a minor illness that are quick and cost effective to ensure you get the proper care and get back on your feet. Depending on your symptoms and how long you've been feeling ill, you can book an appointment with your family doctor or primary care physician. Some family doctors have a very heavy patient load, and it can take several days to get in to see them. When you're sick, the last thing you want to do is feel that way for longer than you have to. If this is the case, you can go to a walk-in clinic to get seen by a doctor on a first come first-served basis with a similar operating structure and scope of practice as your family doctor. Your other option would be to go to an urgent care for treatment. Urgent care has longer hours than a doctor's office or walk-in clinic although the operate on the same first-come, first-served basis as a walk-in clinic. This is a much faster and less expensive alternative to the emergency room, which should be reserved for severe and life-threatening illnesses and injuries. Some urgent care clinics also have a laboratory and x-ray on site, so any additional tests needed can be performed and processed on site for immediate results.
Does urgent cares provide treatment for minor illnesses?

Urgent care is a great option for diagnosis and treatment of minor illnesses. They have a staff of highly trained and experienced doctors and medical professionals who have treated all kinds of illnesses. Urgent care is a cross between a doctor's office and an emergency room in that they have the ability to hook up IV's, perform and process bloodwork and other tests, and provide patients with a room and bed for monitoring and treatment administration if needed like a hospital. But unlike a hospital, they see patients in the order they come in, so wait times are much shorter and they are more cost effective. Patients will still receive a high level of care and treatment at urgent care, focused on the patient's health and well-being. With the ability to perform and process tests on site, doctors are able to get their patient's test results back right away and use them to build out the appropriate treatment plan based on the results of the physical exam and any additional tests that get completed. With the ability to set up IV's as well, patients are often able to start their medication, if needed, while they are still in urgent care and then continue treatment once they get out and fill their prescription.

We serve patients from West Moore OK, Norman (HealthPlex) OK, Norman (24th) OK, Edmond OK, Yukon OK, I-240 & Sooner RD OK, Tecumseh OK, and Bethany OK.