Minor Eye Injuries Treatment Clinic in Oklahoma City, OK
Our board-certified physicians deals with the Minor Eye Injuries here at Immediate Care of Oklahoma. We treat people of all ages. For more information,

call us

or schedule an

appointment online

.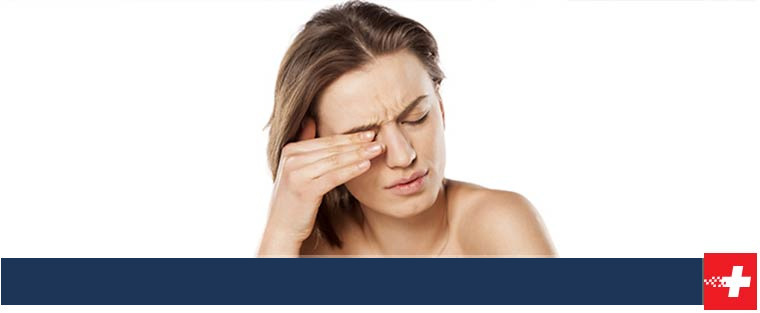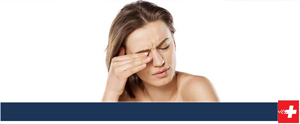 The eye is, at the same time, a very delicate and complex organ! It is a malleable ball that bends light to help our brain make sense of the world around us. Since our eyes provide such a unique and essential function, any injury to them can be scary to experience and requires the utmost medical care. We take any eye injury seriously at Immediate Care of Oklahoma and are committed to providing all our patients with expert and compassionate medical attention.
What are the symptoms of an eye injury?
No matter how severe an eye injury is, it should not be taken lightly! You may have an eye injury that requires some medical attention if you are experiencing any of the following symptoms:
Persistent eye pain that will not subside
Difficulty seeing
Cut or torn eyelid
One eye that does not move as easily as the other or sticks out farther than the other
A pupil with an abnormal size or shape
Blood in the whites of the eye
Foreign object is lodged in the eye or under the eyelid that blinking or tears cannot remove
What are the different types of eye injuries?
There is quite a wide range of ways that the eye can be injured. At Immediate Care of Oklahoma, we do our best to provide comprehensive medical care to any eye injury that a patient brings us, although some may require emergency room care. The following are a few of the different types of eye injuries:
Scratched eye, or corneal abrasion
Foreign objects penetrating the eye
Chemical burns in the eye
Eye swelling
Subconjunctival hemorrhages, or bleeding from the eye
Traumatic iritis
Orbital fractures
Hyphema, or bleeding in the eye's anterior chamber
What can you do for minor eye injuries at Immediate Care of Oklahoma?
Our board-certified physicians, nurse practitioners, registered nurses, and physician's assistants have a broad range of resources and skills to treat any minor eye injury. Our treatment for your eye injury will depend on the nature of the damage and how it was sustained. Eye injuries caused by a blow, such as a punch or a baseball, usually require cold compresses to reduce the swelling, and an examination to ensure that there has been no retinal detachment, which would require hospital care. If you have a chemical burn in your eye, it is best to put your head under running water for 15 minutes and let the water run down your face and eyes. Treatment for a chemical burn will involve some combination of eye drops, antibiotics, lubricants, anti-inflammatory medication, and an eye patch, depending on the specific chemical and the severity of the injury.
We also provide treatment for eye infections at Immediate Care of Oklahoma! Whether you get a stye, pink eye, or other viral or bacterial infection, we can provide expert treatment to help you see the light of day clearly again!
Can I bring my child to Immediate Care of Oklahoma for an eye injury?
Absolutely! We are happy to provide pediatric care as one of the many services at Immediate Care of Oklahoma. All of our medical professionals have extensive training and experience dealing with both pediatric care and family medicine.
If you are looking for an urgent care clinic specializing in the treatment of minor eye injuries, we invite you to Immediate Care of Oklahoma! To make an appointment with us, just walk into our clinic or schedule a telemedicine appointment through our website. We have clinics at several locations throughout Oklahoma City, all of which are open seven days a week, from 8:00 AM to 6:00 PM.