Minor Emergency Clinic OKC
Have You Been Searching for a Minor Emergency Clinic in OKC? If So, You Can Come to Immediate Care of Oklahoma. We Provide Minor Emergency Care for the OKC Area, and We Have Multiple Locations to Serve You Better.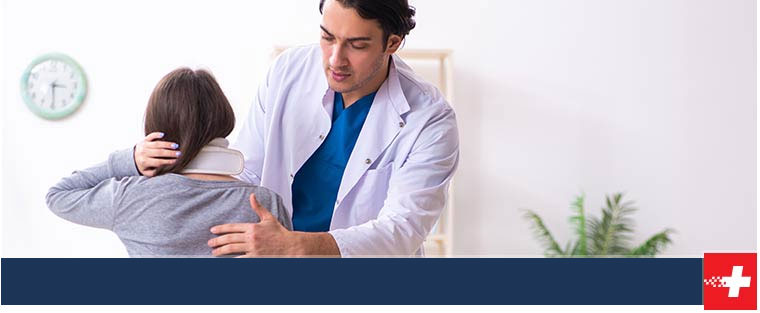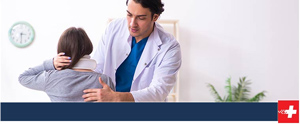 If you have ever suffered from a minor emergency, then you know it can be difficult to decide what to do. When is it necessary to go to the ER for a cut? Should you go to your family doctor if your child has the flu? Sometimes an illness or injury is non-life-threatening but still requiring immediate attention, and this is when you should come to a minor emergency clinic.
Here at Immediate Care, we provide urgent care for cuts, the flu, and other minor emergencies. We're open 7 days a week for patients of any age, including children and seniors. Come to one of our minor emergency clinic OKC locations whenever you have a minor emergency, and we'll take care of you quickly with no appointment necessary.
What qualifies as a minor emergency?
It's important for people to know how to distinguish between a minor and a major emergency. This is especially true for parents, as they are responsible for making this decision for their children.
A minor emergency is any non-life-threatening situation, like a cut that isn't bleeding uncontrollably. Another example of a minor emergency is the flu in a child older than 3 months. For these minor emergencies, you should go to a minor emergency clinic where you can receive immediate service at an affordable price.
A major emergency is any life-threatening situation. If you're unsure whether a situation could be life-threatening, then you should treat the situation as a major emergency. If a cut is bleeding uncontrollably, or if a child younger than 3 months has the flu, then these are considered examples of major emergencies. For any situation you believe could be a major emergency, you must call 911 and seek emergency care. Only the emergency room (ER) is properly equipped to handle major emergencies.
What emergencies can a minor emergency clinic handle?
A minor emergency clinic like Immediate Care of Oklahoma can handle any minor emergency. Here at our clinic, our doctors can diagnose and treat common illnesses and injuries such as minor:
Allergic reactions
Asthma or respiratory conditions
Burns
Skin rashes
Minor cuts requiring stitches
Urinary tract infections and other minor infections
Bronchitis and pneumonia
Dislocated joints
We can also provide onsite lab testing for STDs, or X-rays for diagnosing minor fractures. We can handle worker's compensation issues too.
Why should I choose your minor emergency clinic?
Dr. Kevin Penwell D.O. is the founder of Immediate Care of Oklahoma, and our primary family practice physician. He is fully board-certified to treat you and anyone else in your family, and is dedicated to your family's wellbeing. Under his leadership, Immediate Care of Oklahoma has expanded to 7 locations throughout the OK area so we can help many more patients.
We have 3 clinics in the OKC area alone. All 3 of these clinics are open for you and your family 7 days a week, Monday to Sunday from 8 am to 8 pm. This means that we're available for you and your loved ones in case you need us after work or school, or over the weekend.
We are committed to your health here at Immediate Care of Oklahoma, and we invite you to test that for yourself by coming to see us!
Where are your minor emergency clinic OKC locations?
Immediate Care of Oklahoma has 3 locations near you in the OKC area. You will find their addresses and phone numbers on our Locations page. Directions are also available on that page. Our clinics are walk-in clinics, so you don't have to make an appointment! You can simply come on in for immediate service and on-the-spot care. Come see us today!
We look forward to your visit and to helping you get better here at Immediate Care of Oklahoma.