Migraines Treatment in Tecumseh, OK
Take control of your migraines today. Treatments are available at Immediate Care of Oklahoma. We have convenient locations all over Oklahoma serving all ages, from children to senior adults 7 days a week. We also accept walk-ins. Call us for more information.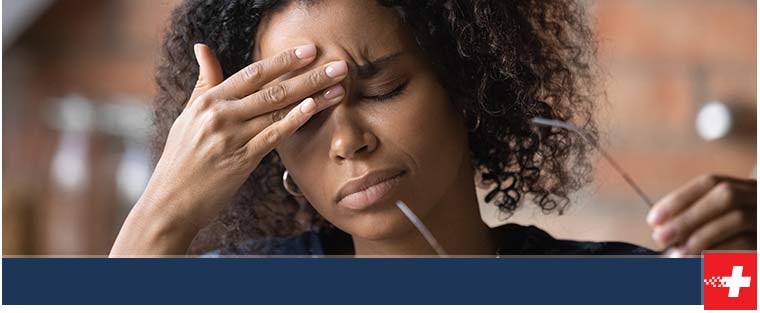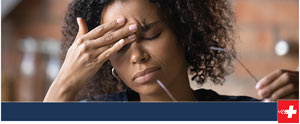 Table of Contents:
Am I experiencing a headache or a migraine?
How can I prevent migraines?
What treatments are available for migraines?
Am I experiencing a headache or a migraine?

It is common to experience headaches in various degrees of frequency and intensity, with pain occurring in the head, face, or upper neck. Migraines tend to cause painful and severe symptoms in the same area. Migraines fall under the umbrella of headache disorder, which encompasses a variety of nervous system conditions that cause head pain, but migraines are chronic conditions as opposed to acute headaches. Most people experience a headache at least once in their lives, but migraines can be crippling.

Migraines are associated with a variety of symptoms, including headaches. Headaches experienced during migraines can last for a brief period of time or for several days. In most cases, migraine headaches affect one side of the head, but sometimes they affect both sides. Migraines are characterized by four stages, though a migraine can occur without the individual experiencing all of them. In the premonitory phase, symptoms like sensitivity to light, mood changes, diarrhea, constipation, and food cravings may occur before the headache arrives.

A migraine aura is characterized by sensory sensations that affect vision, touch, or speech. The aura phase is characterized by blind spots, flashing lights, and blurred vision. Following the headache phase, the pain may become unbearable and emergency treatment may be necessary in some cases. During the postdrome phase that follows, an individual will typically feel fatigued, disoriented, and generally unwell.
How can I prevent migraines?

A migraine and headache treatment specialist is the best way to prevent migraines. Migraines are treated not only for their painful symptoms but also to reduce future migraine risk. As part of migraine treatment, pain-relieving medications are taken during an attack to manage symptoms, and preventative medications are taken on a regular basis, often daily, to minimize the frequency of migraines in the future.

To reduce the risk of migraines, individuals can also take steps at home. An individual can reduce their migraine risk by making lifestyle changes that promote overall wellness and health. Sleeping patterns can increase migraine risk, so ensuring an individual gets a good night's sleep can reduce the risk. Consistent and healthy eating can also reduce migraine susceptibility, along with regular exercise.

Headaches and migraines are highly correlated with stress, so managing stress to the best of one's ability will keep one at lower risk. Stress can also be reduced through sleep and overall health. Those who are experiencing the early symptoms of a migraine should avoid loud noises and bright lights, which can trigger a migraine.
What treatments are available for migraines?

Both immediate migraine symptoms and prevention of future migraines are the primary functions of migraine treatments. Migraine pain-relieving medications are also known as acute or abortive treatments and are taken during migraine attacks to reduce symptoms. Migraine prevention medications are taken regularly, often daily, to reduce the severity or frequency of migraine attacks. Consult your doctor if these medications are right for you. There are some medications that are not safe to take during pregnancy. Talk to your doctor before using any of these medications if you are pregnant or trying to become pregnant.

The treatment you choose depends on your headache frequency and severity, whether you experience nausea and vomiting along with your headaches, how disabling your headaches are, and any other medical conditions you have.

We offer same-day diagnosis and treatment for patients suffering from migraines and headaches in Tecumseh, OK, at Immediate Care of Oklahoma. Migraine patients can experience prompt relief as well as preventative treatment to control their condition and risk of future symptoms when applicable. Contact us today through our website or simply walk-in and see us so that we can help treat your migraines. We serve patients from Tecumseh OK, Johnson OK, Shawnee OK, Brooksville OK, Bethel Acres OK, and Dale OK.