Laceration Treatment Questions and Answers
At Immediate Care of Oklahoma we offer treatment for all kinds of lacerations. Feel free to

call us

or

request an appointment

online. We have convenient

locations

to serve you in Oklahoma City, OK.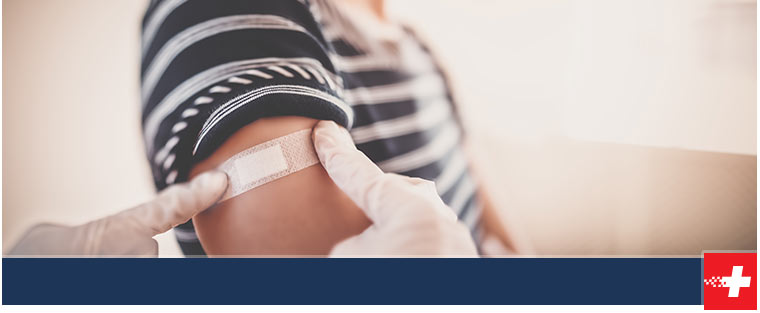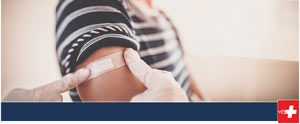 Table of Contents:
What is a Laceration?
How are Lacerations Treated?
What are the Different Types of Lacerations?
How Long Do Lacerations Take to Heal?
The skin is our biggest organ, surrounding the entire body and protecting it from invading pathogens and the external environment. It has an innate ability to heal itself, which is often seen with inflammation, redness, swelling and increased blood flow to the injured area. In mild cases, cuts to the skin can heal without so much as a bandage, while severe lacerations can take several weeks or even months to fully heal. While the skin has self-reparative properties, there are several treatments that can expedite this process and reduce the recovery time.
What is a Laceration?

A laceration, or cut, is a type of skin wound where none of the skin is missing. A cut is typically thought of as a wound caused by a sharp object, like a shard of glass or knife, although it may also be caused by blunt trauma. With between 7 million and 9 million cases reported annually, lacerations remain the most common cause of emergency room visits in the United States. Treating lacerations promptly and properly not only reduces the risk of infection and permanent scarring, but can also save a life.
How are Lacerations Treated?

Treatment for a laceration typically depends on how deep the cut is, where it is located, how long it is, and how much the wound is bleeding. The main focus when treating a laceration is to prevent blood loss. This can be achieved by applying pressure directly to the wound while elevating the wound to the same level or above the heart for around 15 minutes. This should be enough to stop the bleeding. If not, applying pressure to key pressure points, such as the groin or crook of the elbow, can help reduce blood flow and loss of blood. Once the bleeding has stopped, the next step is to clean the wound by washing the laceration and surrounding skin with warm water and mild soap. If the laceration is deep, bleeding may start again if extreme care and gentleness is not taken while cleaning. When the bleeding has completely stopped, it is important to determine whether or not the laceration needs stitches. Wounds that generally require stitches are deeper or longer than a half-inch or deep enough to expose bone, muscle, or fatty tissue. While a larger laceration will still eventually heal on its own without stitches, stitching promotes faster healing, reduces the risk of infection, and helps prevent scarring. After this, it is important to apply an antiseptic. After the antiseptic has been applied, the wound is dressed by covering it with sterile gauze and either taping it into place or wrapping it with elastic bandage.
What are the Different Types of Lacerations?

Lacerations come in a variety of types, and are typically classified into fives main categories:

• Tear: Typically caused by a heavy blunt instrument
• Split laceration: Typically caused by blunt force trauma on an area with bony tissue underneath
• Stretch laceration: Caused by heavy force acting on the body
• Cut laceration: Caused by a sharp object
• Avulsion: Caused by contact with a heavy object that also passes over the body
How Long Do Lacerations Take to Heal?

The length of time it takes a laceration to heal depends on how deep it is, how long it is, where it is located and the patient's individual metabolism. Provided they are properly cleaned and do not become infected, most minor cuts and scrapes will heal within two weeks; deeper lacerations may take several weeks and even months to completely heal, especially if they require stitches. Our kind and compassionate professionals are experienced in treating lacerations and can help you recover faster to reduce the risk of infection and scarring. We do not require an appointment for laceration treatment, simply walk-in to any one of our seven locations: we have one in Edmond, OK; one in Tecumseh, OK; one in Yukon, OK; two in Norman, OK; and two in Oklahoma City, OK. We look forward to serving you! We serve patients from West Moore OK, Edmond OK, Norman (HealthPlex) OK, Norman (24th) OK, Yukon OK, I-240 & Sooner RD OK, Tecumseh OK, and Bethany OK.