On-Site Laboratory Services in West Moore OK, Norman (HealthPlex) OK, Norman (24th) OK, Edmond OK, Yukon OK, I-240 & Sooner RD OK, Tecumseh OK
We are home to on-site laboratory services. At Immediate Care of Oklahoma, our Urgent Care clinics are dedicated to providing you and your family with honest, compassionate, efficient, respectful care. We offer a broad range of medical diagnostic and treatment services at convenient locations in OKC near Del City and Midwest City, West Moore, South Oklahoma City, Edmond, Yukon, Tecumseh (near Shawnee) and Norman, OK. Call us for more information.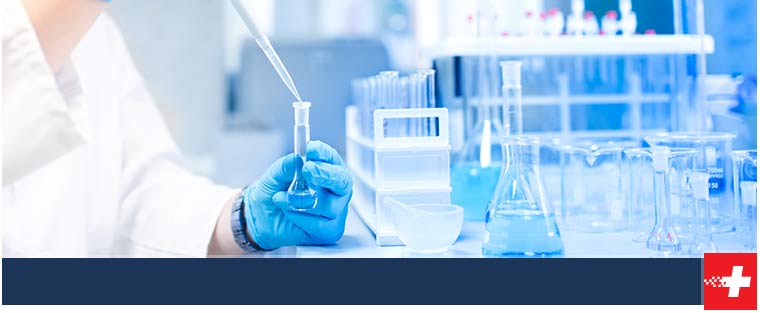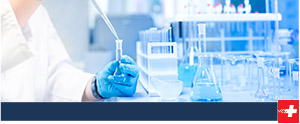 Table of Contents:
Can I go to urgent care for lab testing services?
What lab testing services can urgent care provide?
What else should I know about your lab testing services?
Can I go to urgent care for lab testing services?

In addition to providing important services to patients, laboratory testing is also useful to physician practices and hospitals. From the moment symptoms are detected to the moment a diagnosis is made, lab testing is essential. Patients who undergo prompt tests can begin receiving relief from their symptoms and conditions as soon as possible as well as limit the risk of complications, which in the case of many conditions increase the longer they go without treatment. In some cases, early detection can prevent serious or even fatal risks for the patient, depending on the nature of their condition.

The purpose of lab testing is to provide doctors and medical professionals with an immediate diagnosis and treatment plan for their patients. Immediate Care of Oklahoma provides a variety of specialized lab testing services in one convenient location. Medical professionals and hospitals can benefit from fully equipped lab testing services. Both patients and medical professionals can access services at affordable rates.
What lab testing services can urgent care provide?

Lab testing can provide important preventative health measures for a variety of potential illnesses and conditions. During a lab test, tissue, urine, blood, or other materials in the body are analyzed. Screening and testing services assist in diagnosing, preventing, tracking, and treating diseases. Various symptoms of potential irregularities can be detected with laboratory testing.

Detecting cancer early, for instance, can lead to potentially life-saving treatment. Cancer markers can be monitored: if there are high levels of cancer markers that may indicate cancer or something benign. By using cancer markets for early detection, cancer treatments can be improved. Testing for COVID-19 remains in demand as well. In addition to treating medical conditions, DNA testing can reveal the sex of an unborn child and inform patients about their genetic connections.

Relational DNA testing (Paternity, Maternity, and Baby Gender reveal), pharmacogenomic testing, and ancestry testing, all provide parents with valuable information about their child. Gender reveal tests for babies can be conducted as early as ten weeks after conception, and they are highly accurate. By identifying allergies and providing important information about allergens to avoid, screening can serve as a preventative care measure. The purpose of wellness panels is to measure hormone levels, ensure balance, and detect hormone imbalance early to prevent complications.
What else should I know about your lab testing services?

Immediate Care has on-site lab departments that provide the quality of care our patients deserve. Tests can be performed on you while you are present and receiving treatment (such as streptococcal tests, urine analysis, pregnancy tests, mono tests, flu tests, and others). A full battery of alternative testing can be initiated as needed for ICO healthcare via our association with several external labs and daily out-source pickups.

Immediate Care of OK has 7 walk-in clinics offering lab testing located throughout the OKC metro area, open 7 days a week late. Dr. Kevin Penwell, D.O., and the team of medical professionals at Immediate Care of Oklahoma serve all ages.

The state-of-the-art lab testing services available at Immediate Care of Oklahoma afford patients the opportunity to receive a swift and accurate diagnosis of potential symptoms as well as to undergo wellness lab testing to ensure the state of their health and peace of mind.

For some patients depending on medical and family history, it may be advisable to undergo certain routine lab testing services or scans with greater regularity. Staff at Immediate Care of Oklahoma will work with patients to determine which lab services are right for them. Contact us today as we were here to help keep your health in check through innovative technology that we have available on-site. We serve patients from West Moore OK, Norman (HealthPlex) OK, Edmond OK, Yukon OK, I-240 & Sooner RD OK, Tecumseh OK, Norman (24th) OK, and Bethany OK.