Kidney Disease Treatment Questions and Answers
At Immediate Care of Oklahoma, it is our priority to provide your kidneys with the support they need so that you can live your life with freedom and joy! For more information,

call us

! We serve patients from Edmond OK, Norman(24th) OK, Norman(HealthPlex) OK, West Moore OK, I-240 & Sooner Rd OK, Yukon OK, Valley Brook OK, and Bethany OK.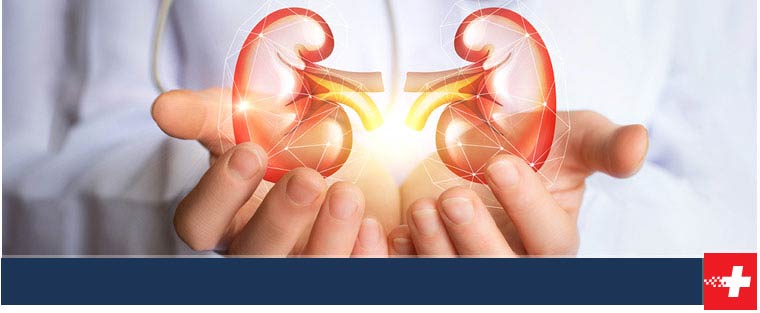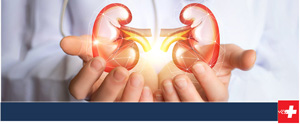 Can kidney disease be cured?
Unfortunately, there is currently no known cure for chronic kidney disease (CKD). That said, there are several effective treatment options for kidney disease, such as dialysis or kidney transplants, for example. As such, while we cannot cure your kidney disease at Immediate Care of Oklahoma, our board-certified physicians can provide the best treatment possible to help you cope and thrive while living with chronic kidney disease.
What is the best treatment for kidney disease?
The best treatment for chronic kidney disease depends on a few different factors, such as the stage of your illness, any other medical conditions you have, and the effects that kidney disease has on your body. As such, treatment could involve any of the following:
Anemia treatment, for when decreased kidney function causes insufficient filtering of the patient's blood
Antihistamines, such as chlorphenamine, in order to relieve itching symptoms
Anti-nausea medication, to counteract build-up toxins caused by reduced kidney function
Blood pressure medication, to lower blood pressure in individuals with kidney disease to protect the kidneys and slow down disease progression, including angiotensin-converting enzyme (ACE) inhibitors or angiotensin receptor blockers (ARBs).
Blood sugar reducing medication, for diabetic patients with chronic kidney disease
Lifestyle and dietary changes, such as a diet that is low in fat and salt, exercising for 30 minutes most days of the week, avoiding tobacco and limiting alcohol consumption, and maintaining a healthy weight.
Phosphate balance, to make it easier for your body to digest phosphates, which often come from dairy products, eggs, fish, and red meat.
For late-stage kidney disease, also referred to as kidney failure or end-stage renal disease (ESRD), in which your kidney function has a glomerular filtration rate (GFR) of below 15 milliliters, there are two primary treatment options: dialysis or kidney transplantation. While successful kidney transplantation provides a longer life expectancy than dialysis treatment, it involves both major surgery and lifelong medications, called immunosuppressants, to keep your body from rejecting the donated kidney.
When you come to Immediate Care of Oklahoma for chronic kidney disease, our board-certified physicians will provide you with the treatment that will help you most! For ESRD or kidney failure, we advise you to go to your nearest emergency room for proper treatment. Symptoms of kidney failure include the following:
Chest pain or pressure
Confusion
Decreased urine output
Fatigue
Fluid retention
Irregular heartbeat
Nausea
Shortness of breath
Seizures
Weakness
How long can you live with kidney disease?
The majority of individuals that suffer from chronic kidney disease can lead long, fulfilling lives without ever experiencing kidney failure. For those that do experience kidney failure, many are still able to live for decades with a successful kidney transplant or dialysis treatment. However, if kidney failure goes untreated, life expectancy is reduced to days or weeks.
If you suffer from chronic kidney disease, our medical experts would be happy to provide you with first-rate kidney disease treatment at Immediate Care of Oklahoma! We welcome you to come to whichever of our seven different clinics nearest you for a walk-in appointment. We are located in Oklahoma City, Norman, Edmond, and Yukon, Oklahoma.