Meet Jeffrey L'Hommedieu, M.D. in Oklahoma City, OK
Jeffrey L'Hommedieu, M.D.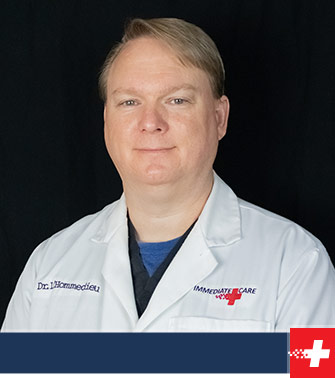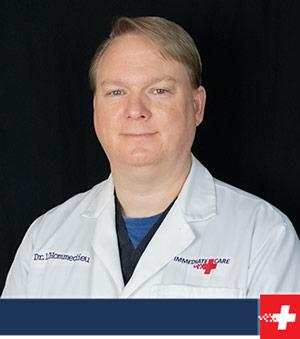 Dr. Jeffrey L'Hommedieu is a licensed medical doctor and currently enjoys an active, full-time position at Immediate Care of Oklahoma. Prior to joining Immediate Care, Dr. L'Hommedieu worked in Emergency Medicine at St. Mary's Hospital ER in Enid, OK.
Dr. L'Hommedieu received his Undergraduate in Biochemistry from Oklahoma Christian. He received his Doctorate in Medicine at the OU College of Medicine, completing his residency at OU Health Science with a specialty in Family Practice. In addition to being the primary practicing physician at the ICO facility located at 3400 Tecumseh Road in Norman, he also serves as that clinic's Medical Director.
Dr. L'Hommedieu is Board Certified in Family Practice with additional certifications in Advanced Cardiac Life Support and Advanced Pediatric Life Support.