Influenza (Flu) Signs and Symptoms in Oklahoma City, OK
Do you have the flu? Every year during flu season, 20 to 40 million people in the US get the flu. Flu is a respiratory illness caused by the influenza virus, sore throat, fever, runny nose, cough, body aches, and chills are the sign and symptoms of the flu. Flu is contagious and passed from person to person. Flu treatment is available today at Immediate Care of Oklahoma. Immediate Care of Oklahoma offers a broad range of medical diagnostic and treatment services at their convenient locations. For more details, contact us, schedule an appointment online, or walk in today!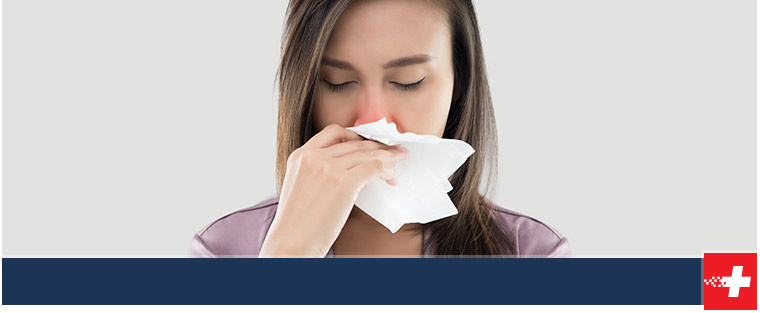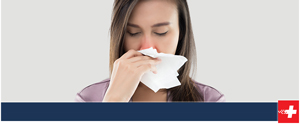 Table of Contents:
What Causes the Flu?
What are the symptoms of the flu?
How contagious is the flu?
Where can find a flu testing clinic in Oklahoma, OK?
What Causes the Flu?

The flu is a persistent virus that attacks the respiratory system. The flu is also known as influenza, and it seems to be more active during 'Flu Season' – or colder periods when there are more close-people contact. The most common flu viruses are influenza A and influenza B, which are highly contagious and spread easily through droplets when an infected person coughs or sneezes. The virus can also spread through contact with contaminated surfaces or objects, and from touching the eyes, nose, or mouth after coming into contact with the virus.

Additionally, being in close proximity to infected individuals, such as in crowded places or closed spaces, can increase the risk of contracting the flu. It's important to practice good hygiene, such as washing your hands frequently, covering your mouth and nose when you cough or sneeze and getting a flu shot at one of our 7 immediate care facilities. You can visit Immediate Care of Oklahoma annually to reduce the risk of getting infected.
What are the symptoms of the flu?

People with the flu can display a variety of symptoms, which can range from mild to severe. Flu symptoms include fever or feeling feverish/chills, cough, sore throat, runny or stuffy nose, muscle or body aches, headaches, fatigue and tiredness. Symptoms also include vomiting and diarrhea, which is very common in children.

Symptoms typically appear within 1-4 days of being infected and can last for up to a week or more. Some individuals, such as young children, older adults, and people with certain chronic medical conditions, are at higher risk for complications from the flu, such as pneumonia and hospitalization. If you think you may have pneumonia you should seek medical attention as soon as possible. Most symptoms typically go away in 4-7 days. The cough and tired feeling may last for weeks, and sometimes the fever might come back.
How contagious is the flu?

The flu is a highly contagious respiratory virus. It is easily spread from person to person through the air, by coughing or sneezing, as well as through contact with surfaces or objects that have been contaminated with the virus.

The most contagious period is typically within the first three to four days of symptom onset, but the virus can still be spread up to a week after symptoms appear. An infected person can also spread the virus even before they show symptoms.

Therefore, it is important to practice good hygiene at all times and getting the flu vaccine can greatly decrease the chance of contracting and spreading the virus.

If you have the flu, it is highly advised to stay at home for at least 24 hours after the fever passes; wear a mask if you leave home; use hand sanitizer and avoid touching your face, eyes, and mouth; avoid sharing bottles, cups, utensils, and food.
Where can find a flu testing clinic in Oklahoma, OK?

Flu testing clinics can be found at various locations in Oklahoma, such as hospitals, urgent care centers, and primary care clinics. It is best to check with specific providers for availability and to make an appointment. If you have serious symptoms, then it's extremely important to seek medical attention right away.

Intermediate Care of Oklahoma, a premier immediate care operator, has 7 state-of-the-art locations throughout Oklahoma City and the greater Oklahoma City area. No matter where you live in Oklahoma City, there is a facility close to your location.

Reach out to us through our website and book your next appointment today. Our team of healthcare professionals are here to help treat the flu and get you back on your feet again. For more information, contact us or schedule an appointment online. We have locations all throughout Oklahoma, and we hope to see you soon! We serve patients from West Moore OK, Norman (HealthPlex) OK, Norman (24th) OK, Edmond OK, Yukon OK, I-240 & Sooner RD OK, Tecumseh OK, and Bethany OK.