Immunizations Questions and Answers
At Immediate Care of Oklahoma, we are proud to offer a broad range of immunizations so that we can keep you and your family safe from disease and illness. For more information,

call us

! We serve patients from Edmond OK, Norman (24th) OK, Norman (HealthPlex) OK, West Moore OK, I-240 & Sooner Rd OK, Yukon OK, Valley Brook OK, and Bethany OK.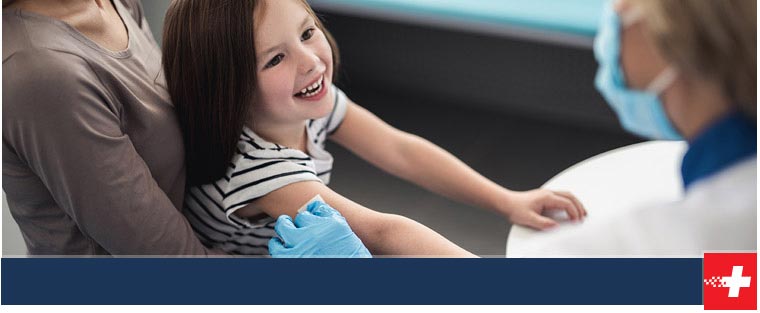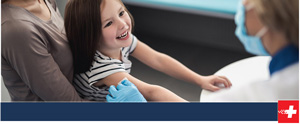 Where can I get immunizations in Edmond, OK?
If you are looking for a trusted clinic that provides a comprehensive range of immunizations in Edmond, OK, you can find what you are looking for at Immediate Care of Oklahoma! Our board-certified physicians have plenty of experience in safely administering immunizations to patients of all ages. We welcome you to come to 805 W Cowell Road in Edmond, Oklahoma, for a walk-in appointment to receive whatever immunizations you need! In order to ensure we have vaccine availability, please call ahead. You can reach us by phone.
Can I get travel vaccines at your urgent care?
You sure can! Whether you are leaving the country for work or for a well-deserved vacation, we can provide you with the recommended and required vaccines for wherever your destination is at Immediate Care of Oklahoma. For a full list of the travel vaccines we offer, please feel free to call us!
What type of vaccinations does your walk-in clinic offer?
We provide all of the vaccinations recommended by the Centers for Disease Control and Prevention (CDC) at Immediate Care of Oklahoma, as well as additional shots and immunizations! The following is a list of the standard vaccinations that we are proud to provide at Immediate Care of Oklahoma:
Diphtheria, tetanus, and pertussis (DTaP)
Haemophilus influenzae type B (Hib)
Hepatitis A and B
Human papillomavirus (HPV)
Inactivated polio vaccine (IPV)
Influenza (seasonal flu)
Measles, mumps, and rubella (MMR)
Meningococcal (MenACWY and MenB)
Pneumococcal conjugate vaccine (PCV13)
Rotavirus (RV)
Varicella (chickenpox)
We are also proud to offer B12 shots as well as a variety of other wellness shots and travel vaccines at Immediate Care of Oklahoma.
How do immunizations work?
Whenever your body fights an infection, your immune system provides an influx of white blood cells that consist of macrophages, B-lymphocytes, and T-lymphocytes. Macrophages consume and digest germs and leave behind antigens. In response, B-lymphocytes start producing antibodies to attack the antigens left behind by the macrophages. Finally, T-lymphocytes attack cells that have been infected by a particular bacteria, fungus, or virus. Moreover, your immune system retains some of the T-lymphocytes, which keep a memory of the infection or germ so that your body can quickly neutralize it if the germ enters your body again.
Immunizations work to stimulate the same immune response without causing illness. In order to do so, a live or inactivated portion of the bacteria or virus is included in the immunization so that your immune system can develop the antibodies and T-lymphocytes needed to quickly neutralize the virus and record a memory of it so your immune system can quickly kill the virus or bacteria should you ever become infected with it in the future. It is extremely rare for a vaccine to cause an illness, but it is typically mild if it does.
If you require immunizations for yourself for your child, we welcome you to come to Immediate Care of Oklahoma! We happily accept walk-in appointments at all of our clinics, including our clinic in Edmond, OK, which you can find at 805 W Covell Road.