Immediate care clinic in Oklahoma, Ok
An immediate care clinic is a convenient and cause-affected choice for people who need medical attention but cannot make an appointment with their regular care physician or do not require emergency department care. We provide a range of treatments at our clinic, including care for minor injuries like cuts, sprains, and fractures, as well as common illnesses like the flu and strep throat. With expanded hours and no appointment required, our qualified healthcare professionals also offer preventative care services, including immunizations, physicals, and health screenings. When you require medical attention the most, we offer quick and simple access. For more information,

contact us

or

schedule an appointment

online. We have convenient locations to serve you in Oklahoma City, OK.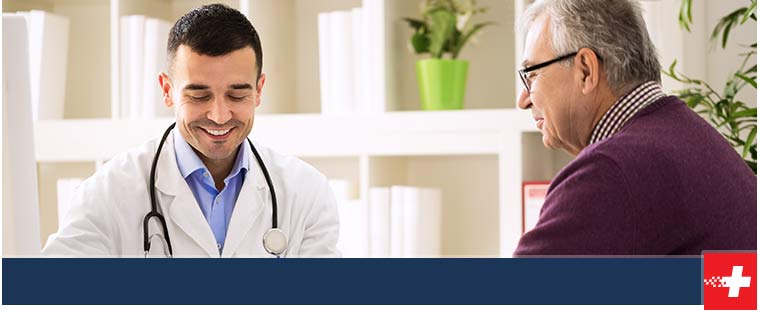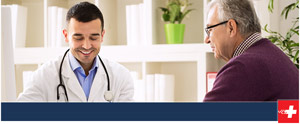 Table of Contents:
Why immediate care is important?
What is the difference between immediate and urgent care?
What are the 5 principles of immediate care?
What are some conditions that require immediate medical care?
Immediate medical care clinics have become a vital part of our health care systems in allowing patients to access a wide variety of medical care and attention either due to unexpected circumstances or to offer the flexibility of walk-in appointments. Whether you have suffered an injury, require pregnancy testing, or a physical evaluation, immediate care clinics are able to offer extended hours to provide high quality medical care from a team that makes its patients their top priority.
Why immediate care is important?

Immediate care is a newer contribution to our health care system but has proved to be incredibly beneficial, both to the system and to patients. By offering a bridge between primary physicians and emergency room visits, patients are able to receive immediate healthcare without having to wait for their family doctor to be available to schedule them in and without causing more of a strain on emergency medical care services for situations that do not require emergency care. Immediate care tends to be more affordable than primary care and emergency hospital care, giving those without insurance coverage another option that may be more within their means to obtain the health care they may require. Immediate care clinics are structured to offer more convenience to patients as well, with as minimal a waiting time as possible with extended open hours to offer more flexibility than your family doctor is typically able.
What is the difference between immediate and urgent care?

Depending on where you go, immediate care and urgent care are either synonymous or very similar to one another, both acting as a form of health care intended for non-life and non-limb threatening conditions but for those that require medical attention within the next day or so and are not able to wait until their primary care physician is available. Immediate care and urgent care clinics are available on a walk-in basis and offer a wide variety of services which may differ a bit depending on the capacity of the clinic. They can only really be differentiated by the severity of case in which they are capable of treating, with urgent care clinics being able to treat slightly more severe cases, but severe emergencies should be treated at an emergency room.
What are the 5 principles of immediate care?

There are 5 primary principles of which all medical care clinics are uphold to ensure the safety and to ensure that the health of all patients is their top priority.

The five principles are as follows:

– To ensure the protection of patients from further injury.
– To ensure the preservation of life.
– To maintain the promotion of recovery.
– To prevent injuries for patients of all ages.
– For the promotion of healthy lifestyles.

These principles are the basis of which all medical practice, especially for immediate, urgent, and emergency medical care, should be grounded and the method at which the medical care is provided.
What are some conditions that require immediate medical care?

Immediate care clinics were designed to take in any urgent or unexpected medical situations that are direr than being able to just schedule an appointment for when your primary care physician is next available and are not so dire that the condition is life or limb threatening. Conditions that require immediate medical care are health conditions that without treatment within the next 24 hours could worsen or escalate to become a crisis or emergency situation. Some examples of such conditions include fevers, sprains, broken bones, infections, mild concussions, flu-like symptoms, and a sore throat. Anything that would likely require emergency surgery should be taken straight to the emergency room just to be safe. They can be conditions with which you might typically visit your primary care physician, if they have availability to see you same-day or offer walk-in hours. Unfortunately, many primary care physicians are unable to make time in their day between appointments for unexpected conditions, which is why immediate and urgent care became so widespread, to offer another option that offers availability and high quality medical services without the need to make an expensive and inconvenient trip to the emergency room.

For more information, contact us or schedule an appointment online. We have convenient locations all over Oklahoma to serve you. We serve patients from West Moore OK, Edmond OK, Yukon OK, Norman (HealthPlex) OK, Norman (24th) OK, I-240 & Sooner RD OK, Tecumseh OK, Bethany OK and surrounding areas.