Headache and Migraine Specialist in Norman (HealthPlex), OK
Are you tired of sudden Headaches and Migraine? Visit Immediate Care of Oklahoma as our experienced doctors provide Headache and Migraine Treatment to those suffering from it. For more information,

Call us

at your nearest location or schedule an

appointment online

.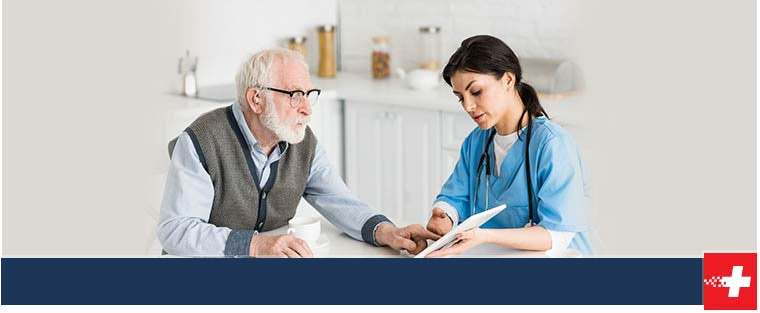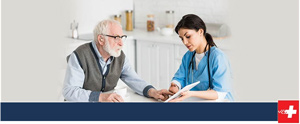 While headaches are extremely common, they can sometimes be so bad as to be debilitating and keep you from your responsibilities to yourself, your family, and your work or school! If you are having a challenging time keeping up due to frequent or severe headaches, our headache migraine specialists at Immediate Care of Oklahoma can help you find relief!
Why do I have a migraine so often?
If you have frequent migraine headaches, you may suffer from chronic migraines. According to the International Headache Society (IHS), a person who suffers from chronic migraines has at least 15 headaches per month over three months, of which at least eight are migraines. While research is still somewhat inconclusive, doctors have found that chronic migraines are related to genetics, gender, and changes in brain chemicals and abnormal brain activity. Research has also shown that women are more likely to suffer from chronic migraines. Specific causes of migraine headaches include lack of sleep, excessive caffeine consumption, stress, and hormonal changes during pregnancy and menopause.
What are the different kinds of headaches?
The International Classification of Headache Disorders (ICHD) has identified three classifications of headaches, which are primary headaches, secondary headaches, and a lump category of cranial neuralgia, facial pain, and other headaches.
As far as primary headaches go, there are four common types: migraine, tension, cluster, and hypnic. Migraine headaches are usually accompanied by a severe throbbing or pulsing sensation on one side of the head and last for at least two to 72 hours. In contrast, cluster headaches are short-lived headaches that last between 20 minutes to two hours and occur on one side of the head. While cluster headaches are short-lived, they are incredibly painful. With tension headaches, the pain is felt in the back of the head and along the temples and forehead, giving it the nickname, the "hatband" headache. Tension headaches can be caused by stress, poor posture, dehydration, fatigue, squinting from bright sunlight, lack of exercise, noise, missing meals, and even certain smells. Finally, hypnic headaches are the rarest of all primary headaches, occurring on all sides of the head exclusively at night in people aged 40 to 80 and typically lasts between 15 minutes to one hour.
What are the different treatment options for migraines and headaches?
There are a few different treatment options for migraines and other kinds of headaches, including immediate rescue treatment during a headache episode, prevention techniques and treatment, lifestyle modifications, and complementary medications. Quick relief of a headache may include various muscle relaxants or over-the-counter pain relievers, removing to a quiet and dark room, massage, hot or cold compresses, etc. For the preventative treatment of chronic headaches, your headache or migraine specialist may prescribe physical therapy, medications that lower blood pressure, antidepressants, and other options. Depending on the cause and type of your headaches, some lifestyle modifications might be recommended as well, such as relaxation or breathing techniques, developing a healthy sleep and eating routine, staying hydrated, and regular exercise, to name a few.
What is a headache or migraine specialist?
A headache or migraine specialist is a medical doctor specializing in the diagnosis and treatment of headache disorders. They may be a neurologist or simply a general practitioner that has received extra training in treating and diagnosing headache disorders. Our headache and migraine specialists at Immediate Care of Oklahoma in Norman, Oklahoma, has a vast amount of experience and training to treat any headache or headache disorder that a patient brings us!
For excellent care of your headache or headache disorder, come to Immediate Care of Oklahoma! You can either schedule an appointment through our website, call us or come to our clinic for a walk-in appointment. Our clinic is located at 3400 Tecumseh Rd in Norman, Oklahoma, and is open seven days a week from 8:00 AM to 6:00 PM.