Fractures Treatment Questions and Answers
If you have questions about fracture treatment, we have the answers at Immediate Care of Oklahoma. We also provide high-quality treatment of all kinds of fracture. For more information,

call us

now and

schedule an appointment

online. We have convenient

locations

to serve you in Oklahoma City, OK.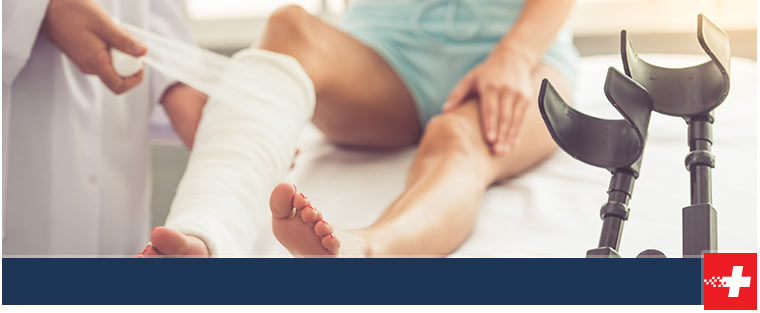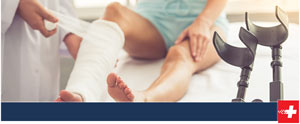 Table of Contents:
What kind of Injury is a Fracture?
What are the Different Types of Fracture?
How is a simple fracture treated?
The skeleton is the body's structural support system, providing a strong frame that both enables movement and protects the vital organs. A fully grown human body contains over 200 bones, and children are born with over 300 before they fuse together to create a solid structure. While these bones are strong, they can get over stressed and break, which is known as a fracture. In virtually all cases, fractures are treated with a cast, brace or splint to immobilize the bone and prevent re injury. There are many different types of fractures, from compound fractures to hairline fractures.
What kind of Injury is a Fracture?

Fractures are musculoskeletal injuries, or more precisely, injuries to the bone or skeletal structure. They are also known as broken bones; these two terms are used interchangeably and refer to the same type of injury.
What are the Different Types of Fracture?

There are several different types of fracture, and many more terms used to describe their specific characteristics. These include:

• Closed Fracture: If the injury does not break open the skin, it is known as a closed fracture.
• Open Fracture: If the skin does open, it is called an open fracture, and may also be referred to as a compound fracture.
• Complete Fracture: In a complete fracture, the break goes completely through the bone, separating it into two distinct parts.
• Displaced Fracture: In a displaced fracture, a gap forms where the bone breaks; in most cases, this injury requires surgery to fix.
• Partial Fracture: With partial fractures, the break does not go all the way through the bone.
• Stress Fractures: Also known as hairline fractures, stress fractures result in a small crack in the bone, which is sometimes difficult to find with imaging.

Healthcare providers may add additional terms to describe fractures, including:

• Avulsion: Avulsion refers to the action of pulling or tearing something away, and in relation to fractures, refers to a tendon or ligament pulling part of the bone off. Tendons anchor muscles to bones, while ligaments connect bones to other bones, either of which may take a piece of bone with them when a fracture occurs.
• Comminuted: If the term comminuted accompanies a fracture, it refers to the bone shattering into several different pieces.
• Compression: As the name suggests, compression fractures refer to the bone getting crushed or flattened.
• Impacted: Impacted fractures occur when the bones get driven together.
• Oblique: Oblique refers to the angle of the break, and occurs when it fractures diagonally across the bone.
• Spiral: Spiral fractures occur when the break spirals around the bone.
• Transverse: Transverse breaks go in a straight line across the bone.
How is a simple fracture treated?

The first step in treating a simple fracture is to protect the area from further damage. By applying pressure to the injured area, bleeding can be stopped. A broken arm or leg bone should be elevated and splinted, which may require assistance from a professional. In order for a fractured bone to heal, it must be set in its natural position and immobilized to help prevent it from worsening. In some cases, even simple fractures may require additional treatment or surgery, so it should be treated immediately to prevent permanent deformities or limitations to mobility or range of motion.

At Immediate Care of Oklahoma, we can help you heal from a fracture. Our kind and compassionate professionals are experienced in treating fractures and can help you restore form and function for long term health. We do not require an appointment for fracture treatment, simply walk-in to any one of our seven locations: we have one in Edmond, OK; one in Tecumseh, OK; one in Yukon, OK; two in Norman, OK; and two in Oklahoma City, OK. We look forward to serving you! We serve patients from West Moore OK, Norman (HealthPlex) OK, Norman (24th) OK, Edmond OK, I-240 & Sooner RD OK, Yukon OK, Tecumseh OK, and Bethany OK.