Why Do Fractures Need to Be Treated Immediately by a Medical Professional?
Fractures are not healed overnight; they can take anywhere from weeks to even months to fully heal. For more information, call us. We have convenient locations to serve you in Oklahoma City, OK.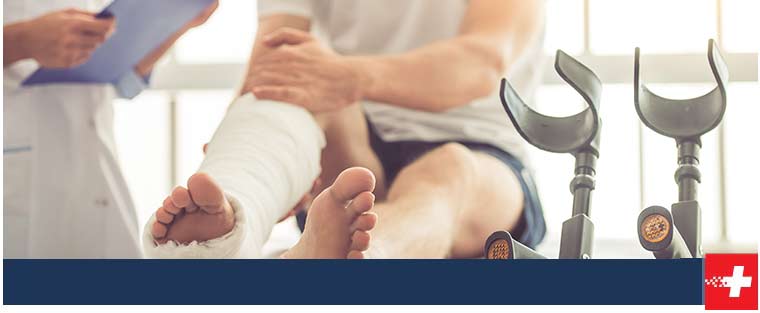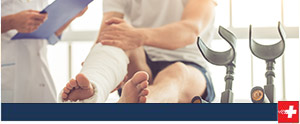 Table of Contents:
Why is it important to immobilize an injured limb?
What types of bone fractures are there?
What symptoms do bone fractures have?
How long does it take a bone fracture to heal?
Fractures need to be treated immediately to prevent them from being re-injured or causing more damage to the area of injury. Treating a break quickly will get it back in place and allow for proper healing of the break and prevent future problems that an improperly healed break can cause. Treating it quickly will also keep the swelling down and reduce the pain associated with it.
Why is it important to immobilize an injured limb?

Immobilization is the process of holding a bone or joint in place with a cast, brace or splint. This prevents the injured area from moving as it heals. Immobilization restricts motion in the injured area and allows it to heal properly. It can help to reduce pain, muscle spasms and swelling. The immobilizer allows for the proper alignment in the healing process.

When a limb, like an arm or a leg has been injured, one of the main reasons to immobilize it is to prevent it from being injured again.
What types of bone fractures are there?

There are different types of bone fractures. These are the 10 most common types of fractures:

1. Transverse fractures are breaks that create a straight line across the bone. These are usually caused by trauma events like car accidents or falls.
2. Spiral fractures happen when the break spirals around the bone. These usually happen in the bones in the legs. They can happen in the arms and are often related to sports injuries or physical attacks.
3. Greenstick fractures are partial fractures that happen mostly in children. The bone will bend and break, but not into two or separate pieces. This happens in children because their bones are more flexible.
4. Stress fractures, also called hairline fractures, are generally caused by repetitive motions, like running. They look like a crack in the bone.
5. Compression fractures happen when the bone is crushed. Compression fractures are more frequent in the spine.
6. Oblique fractures happen when a break is diagonal across the bone. These are most common in the long bones and happen from a sharp blow that comes at an angle.
7. Impacted fractures occur when the broken bones are jammed together.
8. Segmental fractures refer to a bone that is broken in more than one place. These fractures take longer to heal and can have complications.
9. Comminuted fractures are when the bone breaks into three or more pieces. These are usually caused by high-impact accidents.
10. Avulsion fractures occur when a piece is pulled off of the bone by a ligament or tendon.

What symptoms do bone fractures have?

Symptoms are sometimes different for each person. The more common symptoms of bone fracture are:

1. Sudden Pain
2. Trouble moving or using the injured area or nearest joints
3. Unable to bear weight
4. Swelling
5. Warmth, redness or bruising

The symptoms of a break may also seem like other health concerns or problems. If you have sustained an injury, it is a good idea to consult a healthcare provider to determine what the problem is. If you see the bone come through the skin or if you see a deep wound where the bone is exposed, you should see a healthcare provider immediately.
How long does it take a bone fracture to heal?

Healing time will vary from person to person. The severity of the injury will impact healing time. A broken leg will take longer to heal than a broken arm. Age also plays a part in healing, as we get older it just takes longer. You can expect the healing to take six to eight weeks.

There may be complications that come with bone fractures that can impact healing and the time it takes to recover. These can include:

1. Complications with the cast, joint stiffness or pressure ulcers.
2. Blood clots may break free from the injured area and move through the body
3. Hemarthrosis is bleeding into the joint, which causes it to swell.
4. Compartment syndrome is bleeding or swelling in the muscles around the fracture.

Schedule an appointment online through our website or give us a call at one of our locations and we will book you in today at Immediate Care of Oklahoma! We serve patients from West Moore OK, Norman (HealthPlex) OK, Norman (24th) OK, Edmond OK, Yukon OK, I-240 & Sooner RD OK, Tecumseh OK, and Bethany OK.